North Carolina
Some of the Very Best Ice Cream on the Planet is Here in North Carolina
These 10 creameries around the state will change your life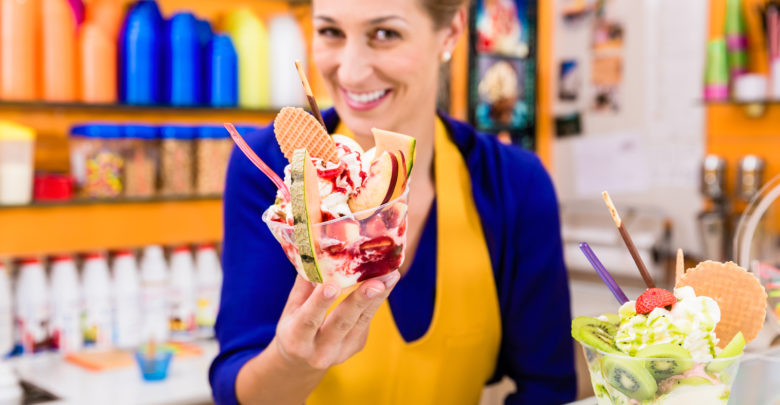 As far as desserts go, ice cream is easily one of the best out there. After all, who can resist the rich, creamy, and sweet goodness of their favorite flavor served up on a cone? In fact, we'd even go so far as to say there are very few things that beat a good ice cream, especially on a warm day!
One of the few things that can beat the average ice cream dessert? An above-average ice cream, of course!
Fortunately for those visiting or living in North Carolina, there are tons of options for incredible ice cream. Choose one of these next time a sugar craving hits and you're sure to leave satisfied.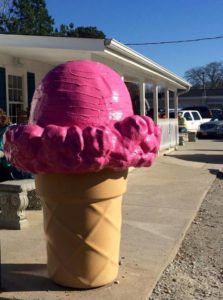 #1: Sunni Sky's Homemade Ice Cream
Want a summer treat and plenty of flavors to choose from? Sunni Sky's in Angier is your place. This cute little stand is only open seasonally, but is worth the wait. They serve up over 100 flavors of homemade ice cream, and every single one is simply delightful.
Not sure which one to try? Don't worry! Free samples are available, meaning you can find the perfect fit for you.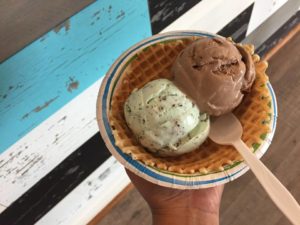 #2: Calabash Creamery
A cute little mom-and-pop shop located right by the beach in Calabash, Calabash Creamery is an awesome ice cream option. They serve up house-made ice cream in a variety of rotating seasonal flavors, as well as fun creations such as ice cream nachos.
We love their front porch seating, which includes rocking chairs—meaning you can get in some much-deserved relaxation as you enjoy your treat.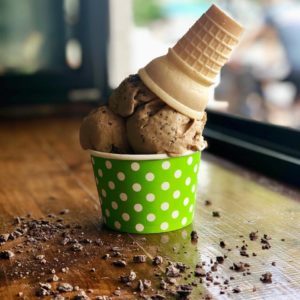 #3: FRESH. Local Ice Cream
FRESH is an incredibly popular ice cream joint, and as soon as you give it a try, you'll understand why.
Just as the name suggests, all of their ice cream is made fresh onsite, and it definitely shows. Not only do they serve up the usual ice cream cones, but guests can also order ice cream cakes from this company!
Additionally, with three different locations and an ice cream truck, finding an option near you should never be too difficult.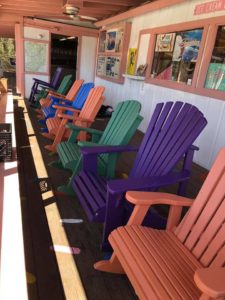 #4: Dolly's Dairy Bar and Gift Shop
Located in Pisgah Forest, Dolly's Dairy Bar is a delicious way to sweeten any day. Many people enjoy stopping for a treat after a long hike, and because the shop has plenty of outdoor seating available, bringing a pet companion is no problem at all.
The ice cream is fabulous, and the enormous variety of toppings and mash-ups makes the whole experience even more fun. Sure, the lines can get long, but there is good reason for that, and you won't regret waiting.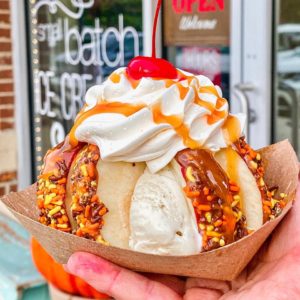 #5: Andia's Homemade Ice Cream
Andia's is a super duper cute little spot located in Cary. They serve up homemade ice cream and offer a rotating selection of flavors.
Some customer favorites include the blueberry, coffee bean crunch, and black raspberry. That said, the interesting concoctions the shop makes using their ice cream make it even more amazing. Try a donut ice cream sandwich, or a "flight" which includes seven different flavors of ice cream!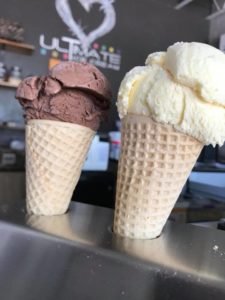 #6: Ultimate Ice Cream Company
Looking for dessert in Asheville? Look no more! Ultimate Ice Cream Company is the place for you. This delicious ice cream company has not one, but two shops in the Asheville area, and both serve up delicious offerings.
Everyday flavors include such favorites as Belgian Dark Chocolate and Vanilla Oreo Cream. Meanwhile, there are also "sometimes" flavors, seasonal flavors, and even a flavor of the month.
All in all, there are always plenty of amazing and creative options to choose from here.
#7: Cabarrus Creamery
Yet another spot with plenty of creative options, Concord's own Cabarrus Creamery is a cool little joint with a super fun retro feel. Everyone raves about the portion sizes and prices at this awesome place, and we have to say, we agree with them.
The ice cream is wonderful, the service is fantastic, and the interesting flavors keep things fun. Best of all, the place serves up other goodies such as cookies and brownies, meaning you can add a little extra something to your ice cream treat.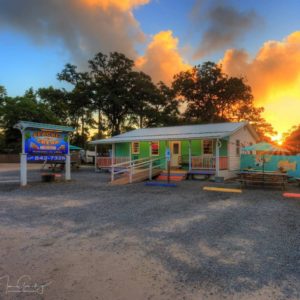 #8: Beaches N Cream
As you might guess, Beaches N Cream is a beachside ice cream shop. It's located in Holden Beach in fact, and is absolutely wonderful. Seating is limited and lines can get long, but the service is incredibly fast—and because the ice cream is so incredibly delicious, we recommend waiting it out.
Flavors are rotated out daily so there is always something new to try, but some favorites include peach, butter pecan, and classic chocolate.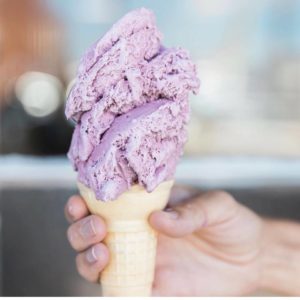 #9: Tony's Ice Cream
To be honest, Tony's doesn't look like much from the outside. However, we all know it's what's inside that counts, and in the case of this Gastonia eatery, what's inside is wonderful.
The cute, old-fashioned ice cream parlor decor and friendly staff are just perfect, and the food is pretty great as well. However, in our opinion, the real stars of the show are their ice cream dessert options. All of the shop's ice cream is made right next door, meaning fresh treats every time.
Their banana splits and sundaes are to die for, and their milkshakes are thick and delicious, just like a milkshake should be.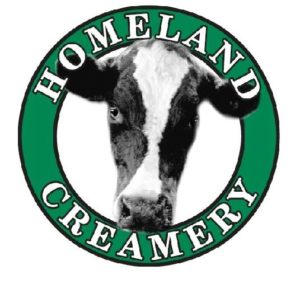 #10: Homeland Creamery
Finally, we mustn't forget to tell you about Julian's fabulous Homeland Creamery. Considering this place is an actual family-owned dairy farm, you can feel pretty confident you're getting the freshest possible product when you order ice cream here.
Every flavor is just as rich and creamy as the last, and you can tell you're getting the real deal. Be sure to pick up some other dairy products from the shop while you're at it. You'll be glad you did!
What are you waiting for? There are obviously a lot of amazing ice cream options in the state of North Carolina. It's time to get out there and start trying them!