North Carolina
Are You a Zoo Lover? You Won't Believe How Many Options We Have in NC
Our comprehensive list of the best zoos in the state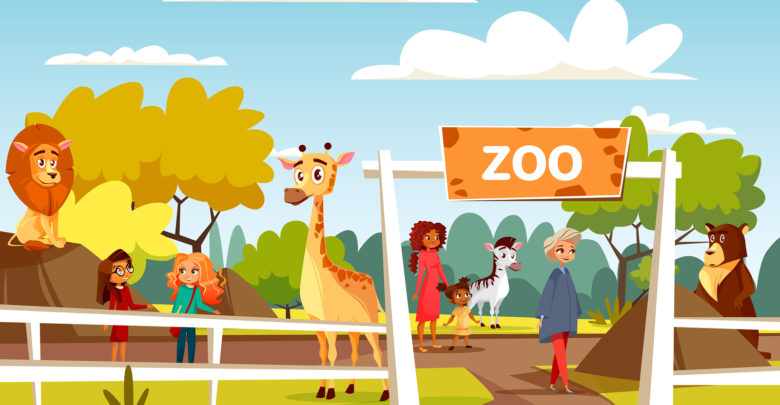 If you're a zoo lover, you simply must spend some time in North Carolina. Why? Well, in our opinion, North Carolina should be the zoo capital of the country.
This state has an enormous number of fabulous zoos, most of which are fabulously well maintained and perfect for a family outing. On top of that, it's also home to the largest zoo in the world.
If you're planning a trip to North Carolina, or even if you live in the state and would like to take some short trips to visit some of the state's zoos, we have the list for you. Below you'll find a collection of the top zoos in the state.
Use this as you guide as you explore all the awesome animal exhibits North Carolina has to offer.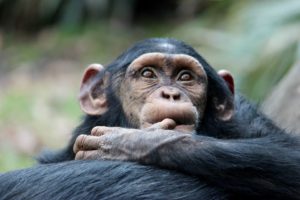 North Carolina Zoo
First on our list is the aforementioned "biggest zoo in the world", North Carolina Zoo. This incredible animal-based attraction features a huge number of habitats and animals.
That said, despite the enormous number of animals and the large size of the zoo, every single creature, habitat, and guest area is well cared for, making this an incredibly pleasant place to spend a day. Just be aware that one day may not be enough!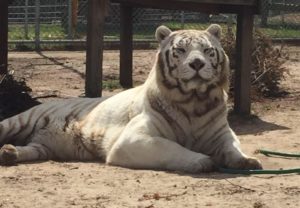 Aloha Safari Zoo
While the gigantic North Carolina Zoo is really cool, sometimes it's nice to enjoy a day at a smaller zoo that can be experienced at a more leisurely pace. Aloha Safari Zoo is just the place. This adorable zoo has just enough animal habitats to keep things interesting without being overwhelming.
Giraffe feeding experiences are available daily, and the safari tour allows guests to check out a number of animals from the comfort of a vehicle. Additionally, the keepers are all quite knowledgeable and often bring animals out of their enclosures for visitors to see and even touch.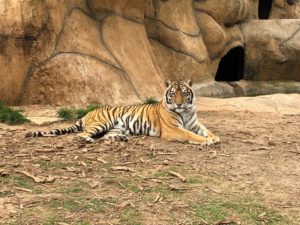 Zootastic Park
Another super cute zoo that's on the smaller side is Zootastic Park. This is a family-owned attraction, and the love and care that is put into every detail certainly shows.
The zoo houses a good number of animals from kangaroos to big cats. A wagon ride is included in the price of admission, and it's a super fun way to check out some of the zoo's inhabitants. Additionally, private animal encounters can be added to any zoo trip, making it an extra special day.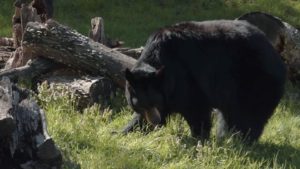 Western North Carolina Nature Center
Prefer to see and learn about local wildlife? Western North Carolina Nature Center might be your place. This Asheville attraction features animals and plants native to the Southern Appalachian Mountain region. Having this specific niche means many of the animals found here are creatures you may not see in another zoo, making a visit to this attraction a unique and memorable experience.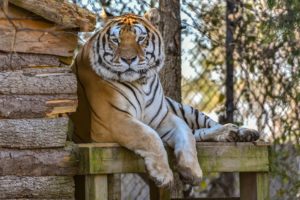 Carolina Tiger Rescue
Those who want to support a good cause with their zoo visit should consider heading to Pittsboro's Carolina Tiger Rescue. This organization is dedicated to saving and protecting big cats both in captivity and in the wild and your admission fee will help them do just that.
The zoo features a number of wild cats, making it a super fun place to visit—especially if cats are your thing.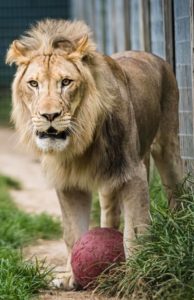 Tiger World
Oddly enough, North Carolina is home to not one, but two tiger rescues. Tiger World is located in Rockwell, North Carolina and also aims to serve the big cats of the world, making this another great place to visit if you prefer your admission fees to go to a good cause.
That said, unlike the Carolina Tiger Rescue, Tiger World is home to a number of different animals, not just big cats. This fact makes the attraction a bit more varied, something many people appreciate.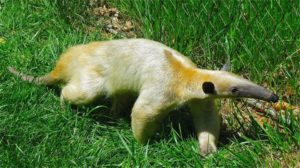 Greensboro Science Center
Want a little science with your zoo experience? Greensboro Science Center gives you all that and more. This super fun place features a number of super cool science exhibits, as well as several fun animal exhibits, making it an awesome "two-fer" of an attraction.
Just know that most of the animals are on the smaller side and the science side of things is geared toward kids, so this is mainly an attraction for young families.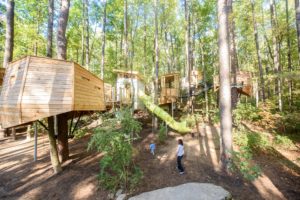 Museum of Life and Science
Another cool place that offers both science and animals under one roof is the Museum of Life and Science in Durham. This place features all kinds of cool exhibits including a dinosaur trail, a butterfly house, and a number of creatures that call North Carolina home.
This is another attraction that is best enjoyed with young children, but those young children are sure to have an absolute blast.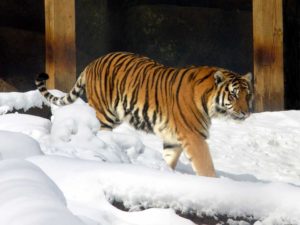 Save Some Money
Need to save some money during your zoo and aquarium visits? We highly recommend becoming a member of a zoo or aquarium that is part of the Association of Zoos and Aquariums. This will give you access to reciprocal benefits at a huge number of zoos across the country, including a few in North Carolina.
Conclusion
Clearly, North Carolina is the place to go to see some awesome animals. Whether you wish to visit an enormous zoo, a cute tiny collection of animals, or something in between, this state has a zoo for you. Pick one from this list, or make a point of seeing them all.
Once you finish checking these out, you can always move on to the state's numerous aquariums, which give you even more ways to see some amazing wildlife during your trek around North Carolina.