Utah
These Spots in Utah Are Absolutely Incredible
Make sure you see these amazing sights in our state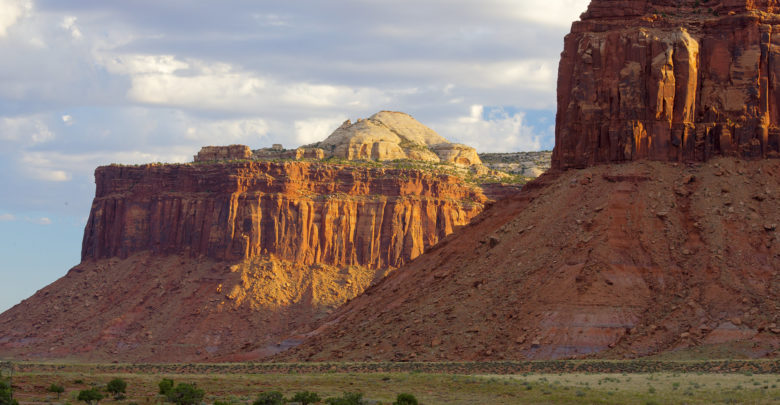 It isn't a secret that Utah has a lot of sights that are on many Americans' bucket lists. Utah's natural wonders are absolutely unreal, like Zion, Arches, Bryce, Canyonlands and Capital Reef National Parks. That's not too shabby. However, there are a lot of sights, and a few offbeat places, beyond the big five National Parks that you need to see. Let's take a look.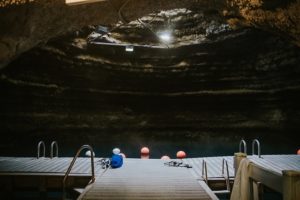 Homestead Crater
Near Midway at the Homestead Resort is Homestead Crater, which is the only warm water scuba diving experience in the continental U.S. This geothermal spring is hidden by a 55-foot tall, beehive-shaped limestone rock. There's a hole at the top of the crater, which lets in fresh air, but the water below stays at a constant 90 to 95 degrees.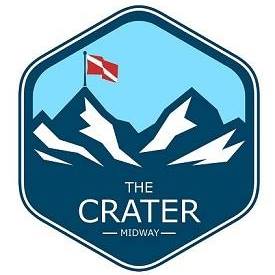 The resort has created an entrance at ground level so you don't have to rappel to enjoy the water. Once inside, you can take a therapeutic soak, swim, scuba dive, snorkel and even take a paddleboard yoga class. Make reservations to visit through Homestead Resort.
Hole N" The Rock
This is a quirky landmark that folks know and notice when they travel Highway 191 south of Moab. You can't miss the painted sign – Hole N" The Rock – on the side of a large rock formation along the highway, and it is a roadside attraction that harkens back to Route 66. You have to see it to believe it.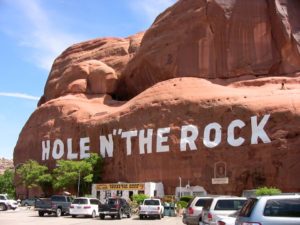 Southern Utah is full of huge red rocks and can seem inhabitable. Nearly a century ago, the Christensen family began to dig out the now 5,000 square foot home and it took nearly 20 years. Here you can explore the home, complete with its 14 rooms, a deep bathtub built within the rocks and a 65-foot chimney. In addition to the home, there is an exotic zoo with zebras and bison, metal art, antique tools and mining equipment, a trading post with locally made Native American jewelry and pottery. It is a sight you have to see to believe!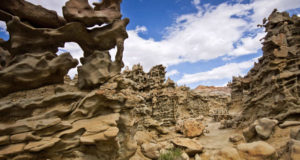 Fantasy Canyon
The rock formations throughout Utah are jaw-dropping. Fantasy Canyon is a small area in northeast Utah's Uintah County that packs a punch. Take the half-mile trail to experience some of the most unique formations in the state. Fantasy Canyon was formed as part of ancient river channel sediments and the weathering of the various kinds of rocks left behind. The result is an amalgamation of pinnacles, pillars, arches, and knobs. Visit the Vernal BLM field office for directions, maps, and pertinent information about the area.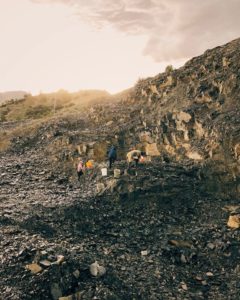 Trilobite Quarry
Near Delta, this family-owned quarry has the densest population of Cambrian trilobites in the world. These hard-shelled, invertebrate marine animals were plentiful on the ocean floor millions of years ago. Now you can find your own fossils at U-Dig Fossils where the staff stir up the shale so you'll find a trilobite of your own. Just a tip, be sure to wear work gloves, long pants and sturdy shoes. Shale can be sharp and very unforgiving; you're not digging in dirt, but in a working quarry.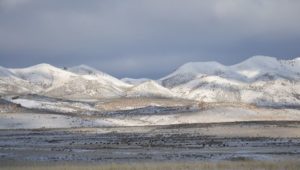 Antelope Island State Park
Located within the Great Salt Lake, Antelope Island is home to great hiking, camping and very interesting animals. Named after the antelope that once lived there, the pronghorns were reintroduced in the 90s, it also has bison, coyotes, bobcats, migratory birds, eagles and, of course, the lake's famous brine shrimp.  You may also find the annual bison roundup of interest, where the animals are checked for disease and inoculated. Nearby you can also check out the spiral jetty designed by Robert Smithson.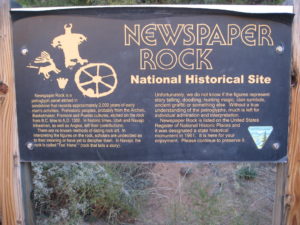 Newspaper Rock
You definitely need to make your way to Monticello to see the largest collection of petroglyphs that record 2,000 years of human history. Petroglyphs are not easily dated, but the petroglyphs on Newspaper Rock likely date to Archaic, Basketmaker, Fremont, and Pueblo cultures, up until around 1300.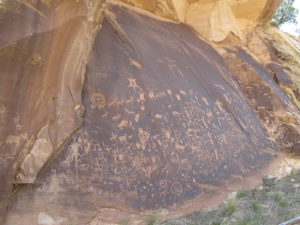 Later, the Utah, Navajo, and Anglo added to the panel. In the Navajo language, the rock is known as Tse' Hane or "the rock that tells a story." There are about 650 images on this 200 square feet of rock space, ranging from abstract to human or animal images. This gem of a find is free to view and doesn't require a permit.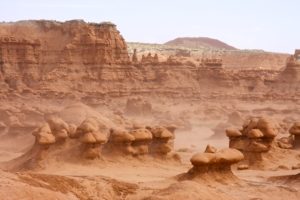 Goblin Valley State Park
Goblin Valley is otherworldly and likely the closest thing to Mars most of us will ever experience. First called Mushroom Valley, it is a display of geologic history. Here you will experience parallel layers of rock exposed by erosion because of the varied hardness of sandstone. Wind and rain over thousands of years has exposed these geologic goblins or "hoodoos" that have a harder rock on top, which protects the softer, supporting layer underneath.
If you haven't been to these Utah sights, find the time to stop by on your next road trip. You won't regret seeing a bit more of the state's endless beauty. Utah has so much to offer!