Michigan
You Really Need to Do Detroit — The Right Way
How to get the most out of a weekend in the Motor City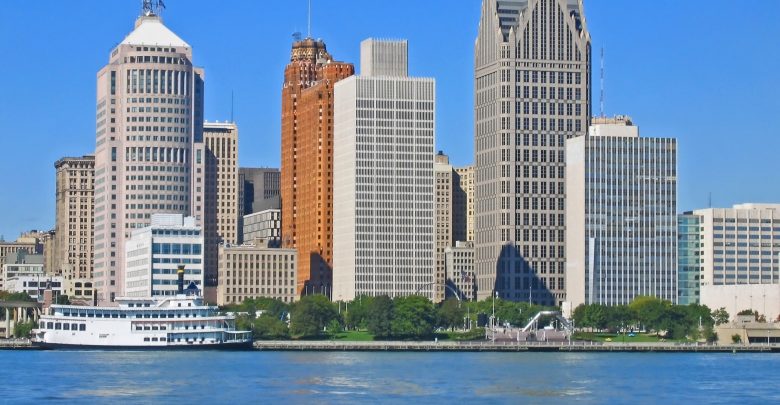 Detroit is not a place many think of as a vacation destination. That said, it does actually offer some fun things to do and see. Therefore, a weekend getaway to this Michigan city might just be the perfect way to get in some good times before heading back to work on Monday.
Here are our tips and tricks for getting the most out of your weekend visit.
What to Do
Of course, if you're going to pay a visit to Detroit, you'll want to do something cool while you're there. Below are our top three favorite attractions in the city. These will easily fill a weekend, and could potentially take a full three or four days depending on what kind of tourist you happen to be.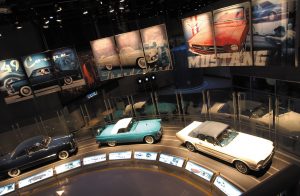 Attraction #1: Ford Rouge Factory Tour
Detroit is known for being the home of the automobile. Therefore, it's only fitting that a person would visit an automobile factory while there. The Ford Rouge Factory Tour is a super interesting look at the history of the Ford company, as well as the projects the company is currently working on.
Of course, it's also a great way to see what goes into making the vehicles we drive each and every day, something that interests people of all ages.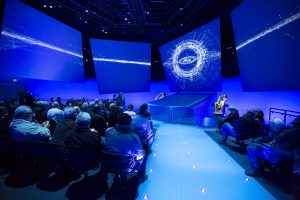 Attraction #2: Henry Ford Museum of American Innovation
Also located on Ford property, the Henry Ford Museum of American Innovation is one of the most interesting history museums in the US. It focuses on the many inventions and strides into the future made by Americans, and how these things have changed us as a nation.
Visitors will be treated to a timeline of cars, an entire section dedicated to the evolution of airplanes, a retro prototype "house of the future", and a look at our nation's ongoing journey toward equal rights for all.
The museum is a very engaging look at the past that inspires guests to work toward changing the future.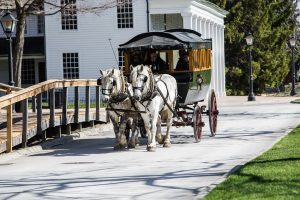 Attraction #3: Greenfield Village
Have you ever visited a living history museum? If not, it's high time you did, and Greenfield Village is the perfect place to start. This awesome little place is a wonderful cross between an amusement park, a museum, and a ride on a time machine.
Visitors have the opportunity to chat with people from the past, try the foods that would have been eaten in days gone by, and ride in the vehicles of a bygone era. Obviously, this is all quite immersive, and a great way to learn about history and have a blast doing it.
* * * * * * * *
The attractions listed above are by far the best things to see and do in the area. That said, they are all owned by Ford. If you'd prefer to visit something off of Ford property, there are other options. Some favorites include Michigan Science Center which is a part of the ASTC reciprocal program, Detroit Zoo which offers discounts through the AZA reciprocal program, and Belle Isle Park, an enormous island park.
What to Eat
Detroit is not exactly known for its food. Even so, they do offer plenty of great options. For instance, Detroit-style pizza is a must when visiting the city. Additionally, the area boasts delicious barbecue, some awesome diners, and much, much more.
Here are some of our favorites!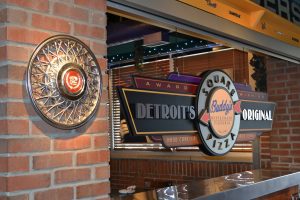 Restaurant #1: Buddy's Pizza
A delicious local chain, Buddy's Pizza is the place to go for amazing Detroit-style pizza. The prices are fair, the service is friendly and fast, and the family-friendly atmosphere is appealing to those with young kids. Best of all, there are plenty of locations, meaning one will almost always be nearby.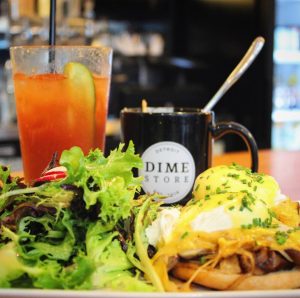 Restaurant #2: Dime Store
If there was ever such thing as an upscale diner, Dime Store would most certainly fit the description. This popular spot serves up breakfast food well into the afternoon, making it a go-to brunch spot for the locals and a must-taste stop for visitors.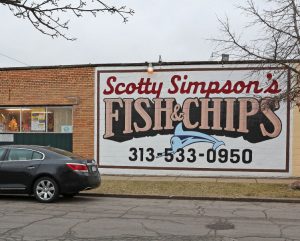 Restaurant #3: Scotty Simpson's Fish and Chips
There are tons of places to get fish and chips in Detroit. However, none of them is quite as delicious as Scotty Simpson's. This amazing fish is fried until it's exactly the right texture and served up alongside some melt-in-your-mouth fries that people just can't get enough of.
* * * * * *
Clearly, you won't go hungry during your trip to Detroit, and this is just the beginning of the food options found here. Want something different? Don't be afraid to stray from this list!
Know Before You Go
It's always nice to know what little quirks and gems you should expect before heading into any city. Detroit only has a few of these quirks and gems, but they are worth knowing about.
Tip #1: Bumpy Roads
Most people who've been to Detroit are aware that it's not the most well-kept place in the world. While this is slowly changing, there are still tons of roads that need tons of work in the city. Don't expect to drink hot coffee while driving!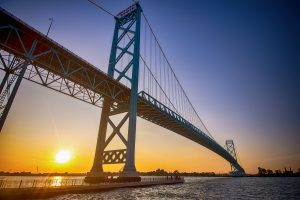 Tip #2: Historical Architecture
On the flipside of having lots of potholes, this city happens to be home to some pretty awesome historical architecture. Therefore, if you have time, you might want to go for a walk in the downtown area to check out some of the neat old buildings. Be sure to take a camera!
Tip #3: Know the Lingo
Just like any other area of the US, the people in Detroit have some interesting lingo that you may want to know before you go. For instance, no Detroit resident would ever order a soda. Instead, they'd ask for a pop.
Additionally, you'll want to know that a "Coney Island" is actually a type of diner-like restaurant in Detroit, and you'll see a lot of these while visiting.
Tip #4: Bring a Passport
Last but not least, it's a good idea to bring a passport with you. Detroit sits right next to a bridge into Canada, and it's always nice to be able to pay our neighbor country a visit if the urge strikes.