Texas
The Greatest BBQ in Texas? Let the Debate Begin!
We picked our favorites in several Lone Star cities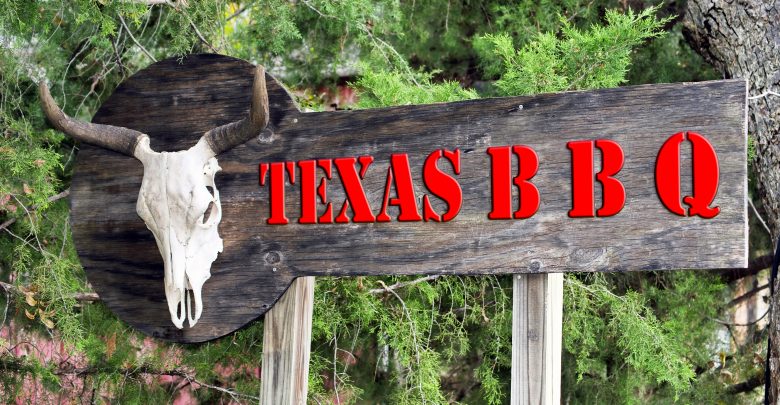 Texas is known to have some of the best barbecue in the country. That said, the best barbecue restaurants in Texas might be some of the best barbecue restaurants that exist. Here are the highlights from Austin, Dallas, El Paso, Fort Worth, Houston, San Antonio, and Taylor.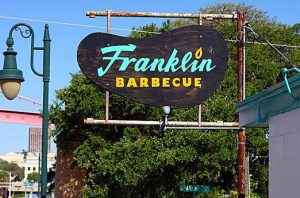 Austin, Texas – Franklin Barbecue
In 2015, Aaron Franklin received the James Beard Foundation Award for Best Chef: Southwest. His restaurant, Franklin Barbecue, is widely acclaimed in Texas as some of the best barbecue you will find. People form a line outside the restaurant long before it opens each day, eager to guarantee they will be eating Franklin's for lunch that day. Aaron's journey with barbecue began with backyard cookouts. In 2009, he and his wife opened a barbecue trailer in Austin and it has now become one of the hottest barbecue joints in the country. Franklin Barbecue has won every major barbecue award that exists and has served Anthony Bourdain and President Obama. They have 4.5 stars out of 5 on Yelp.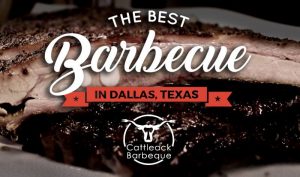 Dallas, Texas – Cattleack Barbecue
Todd David owned a disaster restoration company for 30 years but had always loved cooking barbecue. In 2010, he sold his company and turned his hobby into a job by founding Cattleack Barbecue. The restaurant is named for the Cadillac car because of the high quality of its meat. They are known for their "fall-off-the-bone, melt-in-your-mouth smoked meats." Todd, who still functions as the head pitmaster on top of being the owner, cares deeply for the quality of the meat and sauce served to each individual who comes into the restaurant. They are only open Thursday's and Friday's, and the first Saturday of each month, all from 10:30-2 PM. They serve meat until they run out. Cattleack Barbecue has 4.5 stars out of 5 on Yelp.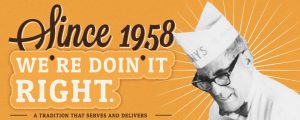 El Paso, Texas – Tony's The Pit Barb-B-Q
In 1958, Tony Vargas Sr. and his wife opened Tony's the Pit Barb-B-Q. In 1970, they moved to their current location. Tony Jr. ran the business from 1970 to 1995 then Grandson Bobby operated the restaurant until 1999. Since then, Christina Vargas, the granddaughter of the founder, has run the restaurant. The store has thrived for the last 60 years and will continue to do so under the management of Christina. As a family tradition, Tony's the Pit Bar-B-Q is dedicated to quality. Tony's has 4 out of 5 stars on Yelp.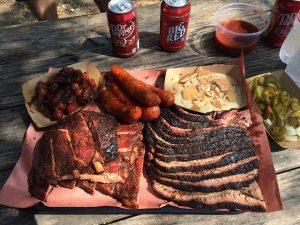 Fort Worth, Texas – Heim Barbecue
Travis Heim began to fall in love with barbecue when he was 13 years old. Shortly after that, he began dating his now-wife Emma and moved to East Texas. After many years of obsessing over barbecue, experimenting with his own barbecue, and finally beginning to cook for groups of people through his church, Travis began to feel encouraged that he could run a barbecue spot as a career. It began with pop-up dinners with his friend Aaron Franklin, then he began running Heim from a food truck, and now Heim is established in a brick and mortar on Magnolia Avenue in Fort Worth. Their menu features brisket, sausage, twice baked potato salad, mac and cheese, and all the other barbecue classics. Heim Barbecue has 4.5 out of 5 stars on Yelp.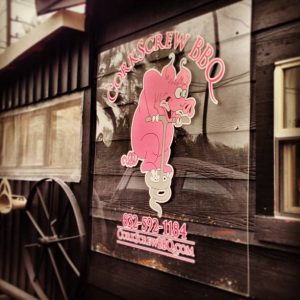 Houston, Texas – Corkscrew Barbecue
In 2010, Will and Nichole Buckman began catering to Will's job at AT&T after coworkers began asking for more of his barbecue at AT&T parties. In the beginning, delivering just a brisket to a family party was common. But a year later, companies began to find out about Corkscrew and ask when the restaurant would be opening. Eight years ago, they made the decision to turn their catering business into a restaurant and it is one of the hottest spots in Houston for barbecue. The most important thing to Will and Nicole is their keeping their customers happy and creating delicious barbecue. Corkscrew BBQ has 4.5 stars out of 5 on Yelp.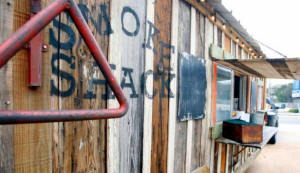 San Antonio, Texas – The Smoke Shack
This spot began as a food truck serving barbecue at the intersection of 410 and Nacogdoches Road. They functioned as a food truck for four years before relocating to Broadway Street. Now located in a brick and mortar, their menu has expanded even more and offers alcoholic drinks. The founders are a married couple, Chris and Kate Conger. They attended the University of Mississippi together and ran their own catering business together, serving barbecue to Mississippi locals. Following that, they traveled and worked in the restaurant industry of New Zealand before returning to their passion – barbecue. The Smoke Shack has 4.5 stars out of 5 on Yelp, with consistent patrons sharing how much they loved the food and experience.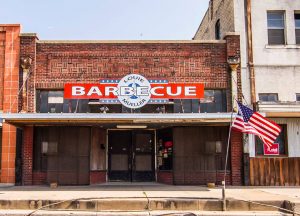 Taylor, Texas – Louie Mueller Barbecue
This joint is known as the "cathedral of smoke." Louie Mueller Barbecue has been smoking barbecue in Taylor, Texas since 1949. The place was opened and run by Louie until 1974 when his son Bobby took over, followed by Bobby's son Wayne who took control in 2007. The James Beard Foundation awarded this restaurant with an American Classics award, and it is a staple institution within the community of barbecue in the United States. The Mueller family has been smoking barbecue the same way since the 40s. "Just as it was then, you'll find a Mueller behind the counter and the highest quality food we can possibly put on your tray." Louie Mueller Barbecue has 4 stars out of 5 on Yelp.