Kentucky
Exploring History and Nature in the Bluegrass State
Camping through Kentucky's national parks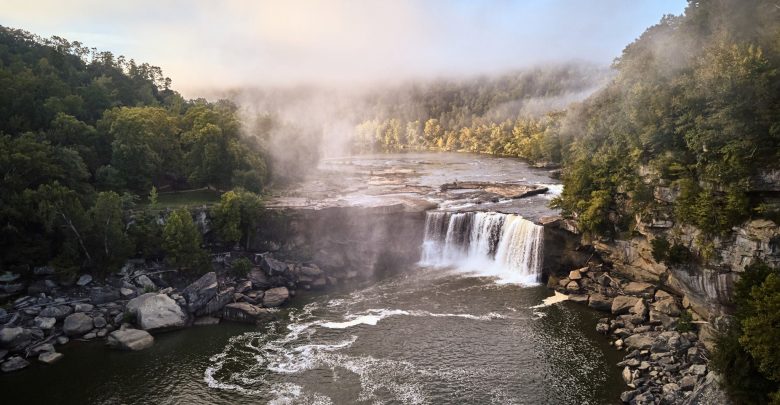 The surplus of state parks that can be found within the Bluegrass State are a native resource that can only be rivaled by, perhaps, the very bluegrass that has earned the union's 15th state it's eponymous epithet.  The following are a sampling of Kentucky's 49 woodland wonders.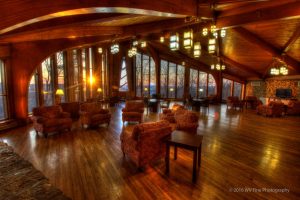 1. General Butler State Resort Park
Dedicated to the memory of General William Orlando Butler, a commanding member of one of Kentucky's most decorated military families, this state park offers a bevy of outdoor activities along the Ohio River valley.  The hilltop Butler Lodge houses 53 rooms — each with a private balcony – while one, two, and three-bedroom cottages allow guests an alternative overnight option.

Campers can set up their tents or park their RVs at over 100 campsites to be even closer to many of the activities offered at the resort, including pedal-boating, biking, and fishing.  In addition, five interconnecting trails — which range from a quarter of a mile to four-and-a-half miles in length – allow hikers to admire the area's tulip trees and wildflowers, among other native vegetation.   Guests may also visit the Butler-Turpin State Historic House, which boasts a museum showcasing Butler family artifacts and features breathtaking views of the Kentucky River Valley.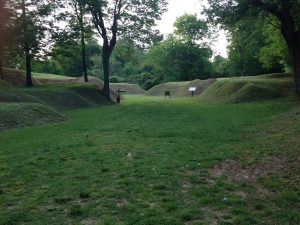 2. Columbus-Belmont State Park
This one-time Civil War battlefield resides on 160 acres of land rich in history.  Located along the Mighty Mississippi, the area now serves as a campground on a cliff, offering 38 sites complete with utility hookups and grills.  Campers can explore the grounds via the two-and-a-half mile hiking trail, which features bluff views – where flocks of migratory songbirds can often be spied soaring through the air during the spring and autumn months — and masses of earth bore out of Confederate trenches.  A 1850s-era antebellum home that operated as a Confederate hospital now serves as a museum that displays Civil War artifacts.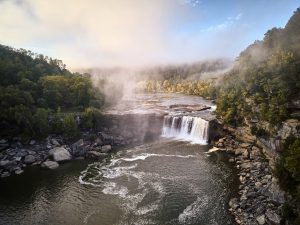 3. Cumberland Falls State Resort Park
Known as "The Niagara of the South," the crowning feature of this park is a 65-foot waterfall that pours over a 250-million-year-old rock face.  The Rainbow Mist Ride, offered by Sheltowee Trace Outfitters, takes visitors on a 30–45 minute guided paddle boat ride into the mist of the Falls.  Guests of the park may reserve one of the many campsites – which accommodate everything from tents to RVs – or elect to stay in one of the historic DuPont Lodge's fifty-one rooms, many of which offer stunning views of the surrounding resort area.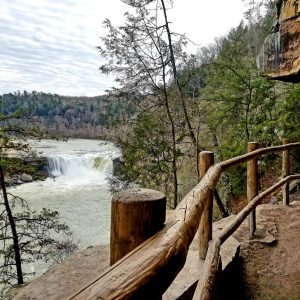 Cumberland Falls features seventeen miles of hiking trails, including the Moonbow Trail – which connects to trails in the Daniel Boone National Forest.  Speaking of the moonbow, – akin to a moonlit rainbow – this nighttime phenomenon is only visible on or around a full moon and is a sight not to be missed for visitors of Cumberland Falls.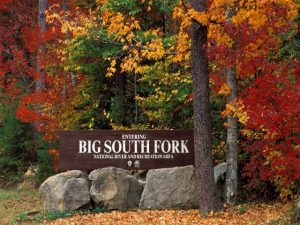 4. Big South Fork National River and Recreation Area
Big South Fork has earned its designation as both a National Recreation Area and a National River through its dedication toward encouraging visitors to engage in the various recreational activities native to the area while still managing to preserve natural and cultural resources.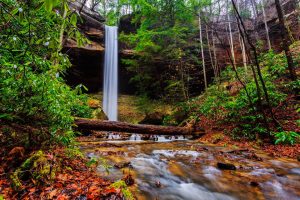 Guests will find five separate campgrounds spread across the 125,000 acres of Cumberland Plateau land, from primitive sites to equestrian campgrounds.  The only permanent structure available for a stay on the grounds is Charit Creek Lodge, a rustic dwelling that is only accessible by foot, bike, or horseback.  In the shadows of the sandstone bluffs and towering arches, guests can participate in activities such as whitewater paddling, fishing, and even big game hunting.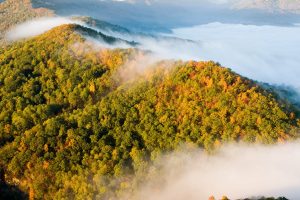 5. Cumberland Gap National Historical Park
Located along the historical passageway through the Cumberland Mountains, this park allows travelers to explore the route many early settlers navigated as they made the trek out west.  Wilderness Road Campground – named after one of the main colonial routes leading settlers into Kentucky – features 160 sites and offers electrical hookups and comfort stations where guests can enjoy a hot shower or fill up on potable water.  Eighty miles of hiking trails provide an opportunity for campers of all ages and experience levels to appreciate the area's many historical remnants, such as an old iron furnace, Civil War fortifications, and the Hensley Settlement – which can be further explored through Park Ranger-led tours.  The one-and-a-half mile Gap Cave Tour takes guests underground, where they can view stalagmites, flowstone cascades, and perhaps catch glimpse of a bat.  Above ground, some of the many animals that can be viewed in the park include fox, beaver, and bobcats.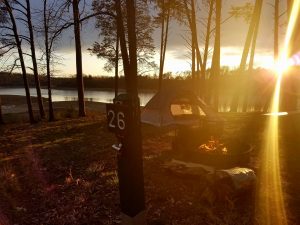 6. Nolin Lake State Park
This 333-acre park offers 32 campsites complete with utility hookups and 27 primitive sites along a 5,795-acre lake that hugs the border of Mammoth Cave National Park.  The public beach invites children to play in the sand or take a dip in the lake, which is abundant with fish including walleye, crappie, and bass.  Located in Edmonson County, the area is known as "Cave Country" and includes Mammoth Cave, a system of caves comprised of over 412 miles of passageways that have been toured and explored for more than 200 years.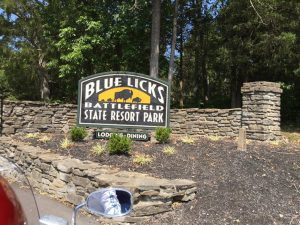 7. Blue Licks Battlefield State Resort Park
The Battle of Blue Licks is often referred to as the "Last Battle of the American Revolution," a brutal culmination of conflict between Native Americans, British troops, and settlers of the Kentucky territory that occurred on August 19th, 1782.  Today, there are now more than 50 campsites spread across the 148 acres of property, on which a reenactment of the battle is staged each August.  Visitors can further delve into the history of the area at the Pioneer Museum, which houses a collection of pioneer-era artifacts, mastodon bones, and features a brief video presentation.  The park's lodge offers 32 rooms and a pool which all guests of the resort are welcome to use during the summer months.  At Hidden Waters Restaurant, diners can treat themselves to authentic southern cuisine, such as country ham and fried catfish.  While exploring the grounds of the park, guests will want to make sure to track down the Short's Goldenrod, a federally-endangered plant that can be found within the 15-acre nature preserve.