New Hampshire
You'll Be Challenged and Inspired by New Hampshire
A tour of The Granite State's national parks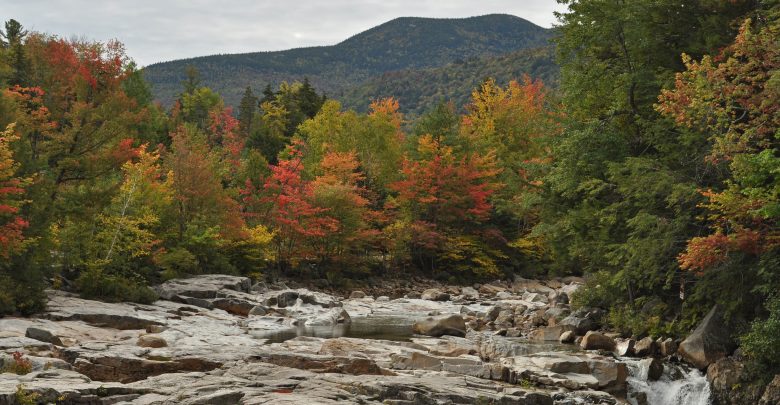 New Hampshire is famous for its majestic mountains and peaceful rivers, beautiful hiking trails, and picture-perfect sunsets. There is so much to do, see, and experience outside in New Hampshire. While many of these activities are hidden gems and ideal to just stumble upon, two specific spots in New Hampshire are official National Parks.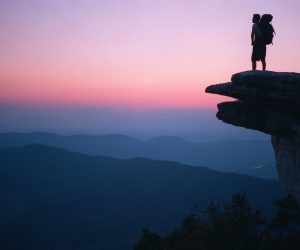 Appalachian Trail
Seems slightly like a trick, doesn't it? The Appalachian Mountain trail extends all the way from Maine to Georgia, making it the longest hiking-only footpath in the world.  The whole path is 2,192 miles long, passing through 14 states! There's a gain and loss of elevation of 464, 500 feet! You have to be in ridiculously good shape to handle some sections of the pathway. And plenty of people do! The Appalachian Trail as a whole has 3 million visitors a year.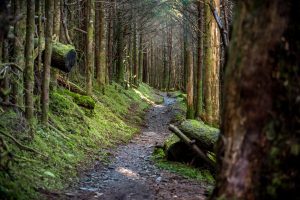 In New Hampshire proper, the Appalachian Trail has some impressive stats too. New Hampshire alone covers 161 miles of the trail. Its elevation range in feet is 400 – 6288. Because of how drastic this difference is, the difficulty rating is severe too: 1 – 9. Did you know that New Hampshire has more mileage above the trees than any other state that the trail goes through? This is where those picture-perfect sunsets come into play. Picture perfect everything, really! The exposed ridges make the views incredible.

While this feature is ridiculously cool and beautiful, it also means this section of the trail can be insanely dangerous when bad weather comes in. When hiking this part, do extra research and be thoroughly prepared. Because of those exposed ridges, if a storm comes in, there's nothing to protect you. Yikes! Speaking of scary situations, the White Mountains can pose seriously dangerous conditions. This is technically considered "tundra," so the conditions can are likely to change unexpectedly. Only experienced and very healthy hikers should attempt this area.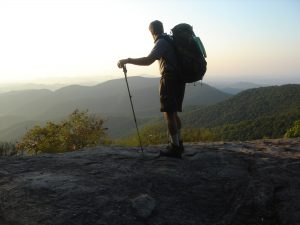 There are two Appalachian Trail Communities in New Hampshire: one in Gorham, and the other in Hanover. Gorham is frequently known as a "destination" town for Trail hikers. It's a great stop to rest for the night or stop in for some Wi-Fi or hydration. The town is extremely accommodating and helpful! The same is true for Hanover – a town that has gone out of its way to ensure hikers are well taken care of!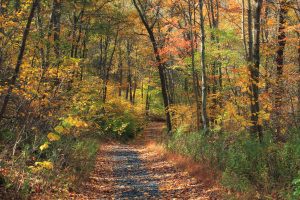 I've had the pleasure of hiking the Appalachian Trail. It was one of the best hikes of my life. It was certainly challenging and I wouldn't go all the way to fun, but my final destination took my breath away. I was fortunate enough to hike it in the middle of October: peak fall foliage season. Thanks to the exposed ridges, the views I took in were awe-inspiring. I was able to read, watch, breathe, rest, and even hang out with a chipmunk. This is a must do for nature – lovers everywhere.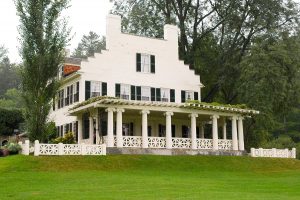 Saint-Gaudens
The second National Park listed on the official website is actually a historic site as well. Located in Cornish, New Hampshire, The National Park preserved Saint-Gaudens is the home, studio, and grounds of the famous American sculptor Augustus Saint-Gaudens. He is beloved for his artwork of public monuments and portraits, he is perhaps best known for his gold coins, which changed the way America made its coins for the rest of time. There is so much to do on this beautiful property, and it changes with the seasons. There are winter programs, comprehensive grounds tours, snow camps, animal tracking, and hiking!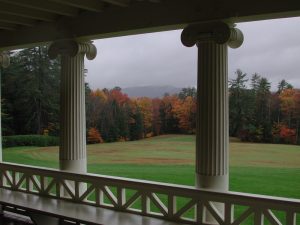 This impressive estate covers nearly 400 acres total! This is the perfect spot for groups or families because of the vast variety of things to do. There are kids' programs, educational areas, concerts, hiking, and more. For those interested in art, or the legacy left behind by Saint-Gaudens himself, there are wonderful sculpture exhibits, as well as a sculptor in residence program!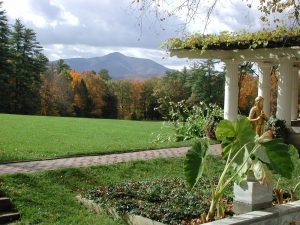 Saint-Gaudens is an amazing outdoor escape too! Its hiking trails and nature opportunities are great for exploring. Here, visitors can choose from two different hiking trails: Ravine Trail and Blow-Me-Down Trail. They are 0.25 and 1.25 miles long, respectively. The difference is basically the length of the hike and personal preference. On both trails, guests are likely to spot a number of species of wildlife, such as Eastern Newts, Beavers, White-tailed deer, Common Garter Snakes, Mink, and numerous bird species. The animals love to enjoy the beautiful, spacious surroundings, and visitors will too!
Stats for both Parks found at: http://www.appalachiantrail.org/home/explore-the-trail/explore-by-state/New-Hampshire
https://www.nps.gov/state/nh/index.htm
While the Appalachian Trail and Saint-Gaudens are the only two parks nationally recognized in New Hampshire, there are also plenty of other amazing sites to check out!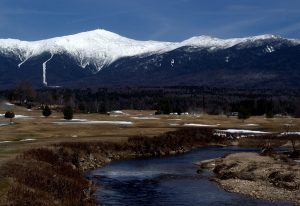 Other Great Spots
Ski and hiking enthusiasts love White Mountain National Forest. This stunning park is located in Campton, New Hampshire and offers hundreds of thousands of acres of preserved forest, breathtaking views, historic sites, and an all-around amazing getaway.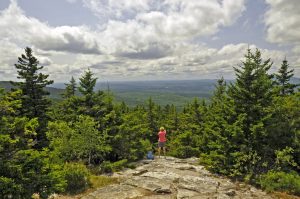 The Wapack National Wildlife Refuge in Greenfield, New Hampshire is a great choice for a tough, but rewarding hike.

For the highest peak in the northeastern United States, you've got to check out Mount Washington State Park in Sargent's Purchase, New Hampshire. It's beautiful, peaceful, and remote.
White Lake State Park is the perfect summer campground spot. Located in Tamworth, New Hampshire, this park offers swimming, camping, fishing, and more. This is a great spot for families and nature lovers alike.
What is your favorite New Hampshire park?