Connecticut
The Best Museums in Connecticut
Be sure and make time for these 4 institutions across the state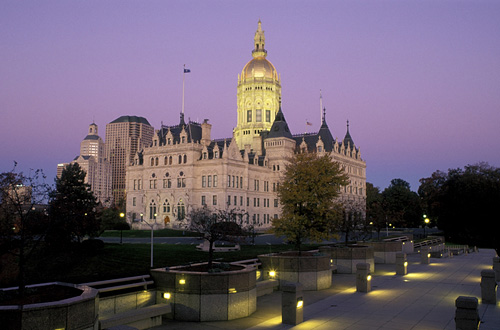 The eastern seaboard of the United States is home to many beautiful states which range in diversity from sunny Florida to mountainous Maine. Many travelers love to explore these eastern states each year, particularly New England which is home to the perfect combination of metropolitan areas, natural wonders, and much more. Connecticut, in particular, is a popular travel destination for many as it features busy cities, beautiful forests and natural adventures, beautiful coastlines, and much more.
As one of the original thirteen colonies, it is no surprise that Connecticut is home to much history and culture that is beautifully shared though unique and amazing museums that are worth visiting. From art and literature to the local history of whaling and boating, there are plenty of museums in Connecticut that explore interesting and educational topics. Here are four museums in Connecticut that any visitor to the state should make the time to enjoy.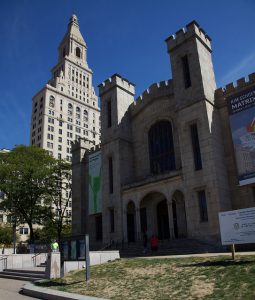 Wadsworth Atheneum Museum of Art
The city of Hartford, Connecticut is filled with wonderful history and cultural locations including an art museum which focuses on bringing a wide array of art and styles to the public. The Wadsworth Atheneum Museum of Art was founded by Daniel Wadsworth in 1842 as a cultural institution that has grown and expanded over the years to currently house more than fifty thousand pieces of work. Scattered throughout several beautiful buildings, the exhibits at the Wadsworth Atheneum Museum of Art feature a display of the current collection in addition to special features such as American Moderns in Watercolor: Edward Hopper and His Contemporaries and Design in the American Home: 1650 to 1850.
Visitors to the museum can opt to explore on their own each day or enjoy one of several tours including the Daily Drop-In Tour or the TAP Mobile Tour. All travelers should plan on spending time enjoying all that Hartford has to offer including the Wadsworth Atheneum Museum of Art!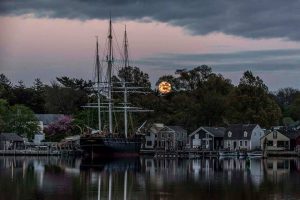 Mystic Seaport Museum
Since Connecticut features a fair amount of coastline on the sound that leads out to the Atlantic Ocean, it is no surprise that the state has a rich history of seafaring. Mystic, Connecticut is situated around the Mystic River and is home to a popular museum that aims to help preserve the nautical past of the state and its history. The Mystic Seaport Museum was founded in 1929 and spans over nineteen acres where visitors can wander through a recreated New England coastal village, working shipyard, exhibits, and more.
Visitors are sure to love the authentic feel of the village which features small shops and eateries before strolling through interesting exhibits such as When This You See Remember Me, Streamlined: From Hull to Home, and J.M.W. Turner: Watercolors from Tate. The Mystic Seaport Museum also offers workshops and classes that allow visitors to learn more about particular seafaring skills such as navigation, blacksmithing, and more.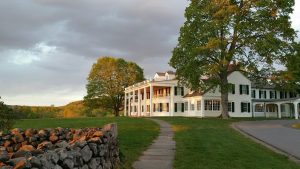 Hill-Stead Museum
Travelers that find themselves exploring the town of Farmington, Connecticut definitely need to make time to stop and enjoy a beautiful museum that focuses specifically on impressionist art. Constructed in 1900, the Hill-Stead Museum was the home of Ada and Alfred Pope, avid art enthusiasts and collectors. As they amassed their collection over the years, their son Theodore eventually became the heir and established Hill-Stead as a museum upon his death in 1946.
Open to the public since 1947, Hill-Stead Museum invites visitors to explore over one hundred and fifty beautiful acres of woodland, sunken gardens, and magnificent exhibits in the main building. Those who visit the museum can enjoy unique exhibits such as Diamonds in the Rough: Golfing at Hill-Stead, From Page to Stage: Broadway Costumes from the Godspeed Musicals Collection, and Boundless: Altered Booked in Contemporary Art. With so many amazing experiences to enjoy, the Hill-Stead Museum is a must-do in Connecticut.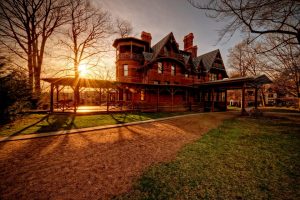 Mark Twain House & Museum
The city of Hartford is also home to an amazing museum that honors the life and legacy of one of America's most prolific writers. The Mark Twain House & Museum was originally constructed in 1873 after Samuel and Olivia Clemens hired architect Edward Tuckerman Potter to design them a home on recently acquired land on Farmington Avenue. While the family only lived at the location until 1903, it has been restored into the beautiful Mark Twain House & Museum that visitors can currently enjoy today.
As guests tour the home, they can learn all about how is it the location where Twain wrote some of his most famous works including Adventures of Huckleberry Finn. In addition to beautifully restored rooms and grounds, the Mark Twain House & Museum focuses on the life and legacy of the famous author as well as his family and the times that he lived in. This is definitely one museum that all visitors to Hartford, Connecticut should enjoy!