Iowa
They're Having Way Too Much Fun in Iowa
6 things that are different about The Hawkeye State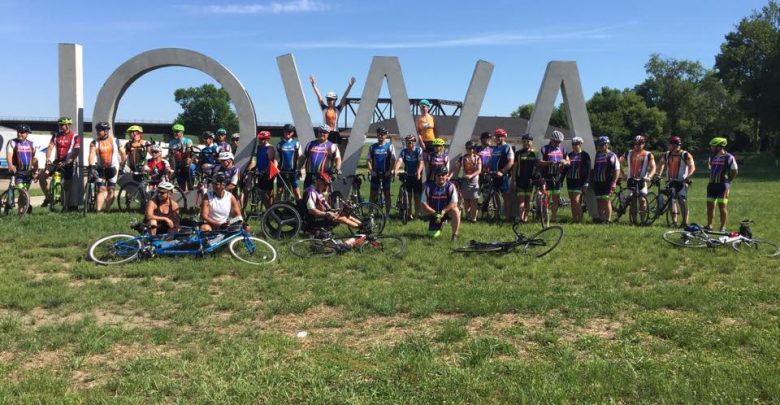 The state of Iowa is home to over 3.1 million people and is the only state to be bordered by six other states, as well as by three different rivers. Iowa shares its borders with Illinois, Missouri, Nebraska, South Dakota, Minnesota, and Wisconsin, and is also bordered by the Mississippi River, the Missouri River, and the Big Sioux River.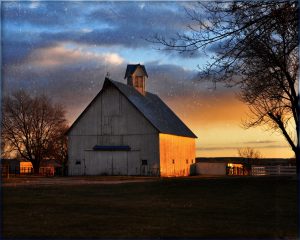 It is called the "Corn State" since about 90% of the land in Iowa is devoted to agriculture. Here are six more things that make Iowa special in its own right.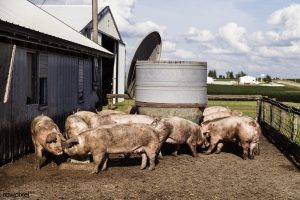 Hogs outnumber humans
Interesting (and odd) but true—in 2018, the hog population in Iowa was 22.6 million, while the human population was less than 3.2 million. So in the Hawkeye State, hogs outnumber humans 7 to 1.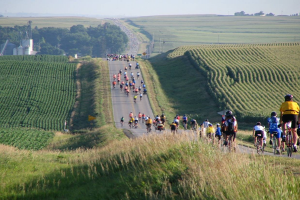 RAGBRAI
RAGBRAI stands for Register's Annual Great Bike Ride Across Iowa and is the largest bike touring event in the world. It has been sponsored by the Des Moines Register since 1973. The week-long event takes cyclists from the Missouri River on Iowa's west side to the Mississippi River on the east side of the state. Each year, the event hosts a different route.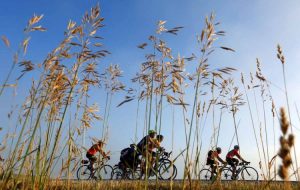 Since the ride began, routes have covered almost 800 different towns and cities in the state across all 99 counties. In earlier days of the event, more than 23,000 people participated in portions of the ride. Today, it's limited to 8,500 participants for the week-long ride in its entirety. Famous RAGBRAI participants include cyclist Lance Armstrong.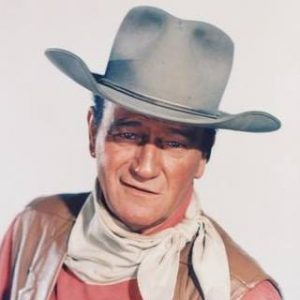 John Wayne and Donna Reed
In 1907, in the town of Winterset, Iowa, a young pharmacist and his wife welcomed a son named Marion Robert Morrison. Fourteen years later, a baby girl named Donnabelle Mullenger was born to a family in Denison, Iowa. Though unrelated, both would grow up to bare familiar household names and wildly successful careers in the motion picture industry. Morrison would star in such films as McClintock!, True Grit, Tall in the Saddle and How the West Was Won. You probably know him as the 6'4" John Wayne, also called "Duke."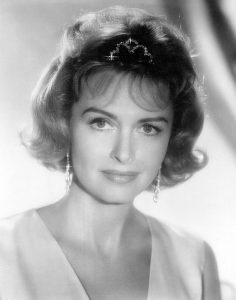 And Miss Mullenger did very well for herself too. She would achieve star status for the role of Mary Bailey in It's a Wonderful Life and go on to star in many other films and to even have her own show, The Donna Reed Show. She changed her name in 1941 when she signed with MGM.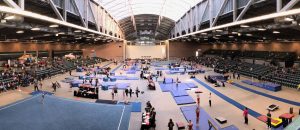 Olympic Gold and Silver
West Des Moines, Iowa, is home to Chow's Gymnastics and Dance Institute, owned by former Chinese artistic gymnast Liang Chow. Chow is famous for coaching Olympic balance beam champion Shawn Johnson to her medal in the 2008 Summer Olympic Games and for coaching Olympic individual all-around champion Gabby Douglas to her medal in the 2012 Summer Olympic Games. Over the past 20 years, Chow has coached gymnasts to 3 Olympic Gold Medals, 3 Olympic Silver Medals and 4 World Championship Gold Medals. Because of Coach Chow's success and track record, many Olympic hopefuls travel to Iowa to train under his direction and coaching.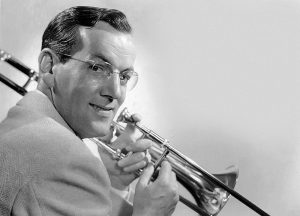 Glenn Miller
Trombonist Alton "Glenn" Miller was born in Clarinda, Iowa on March 1, 1904. Miller was an arranger, composer, and bandleader during the big band and swing era. From 1939 to 1943, he was the best-selling recording artist. He was known for recordings of hits like "Kalamazoo," "Pennsylvania 6-5000," "Chattanooga Choo-Choo" and "Little Brown Jug," among others. In just four years' time, Glenn Miller had 17 #1 records and 59 top 10 hits—more than Elvis Presley and the Beatles had in their respective careers. Miller was known for the Glenn Miller Orchestra and Benny Goodman's Boys. Sadly, while he was traveling to entertain U.S. troops in France during World War II, Miller's aircraft disappeared over the English Channel in inclement weather. He was only 40 years old.

Hawkeyes Football
Iowa is called the "Hawkeye State" as a tribute to Chief Blackhawk—leader of the Native American Sauk tribe. And Hawkeyes football is the University of Iowa's claim to fame. The team competes in the West Division of the Big 10 Conference and has been a member of the Conference since 1900.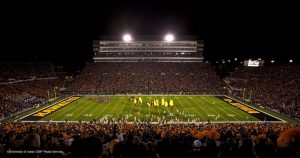 The college football team plays home games in Iowa City, Iowa, at Kinnick Stadium, which seats nearly 70,000. Herky the Hawk cheers from the sidelines and has seen some pretty impressive accomplishments by the team. The year 2009 was the greatest in Iowa college football history, and since 1956, the Hawkeyes have seen wins at the Rose Bowl, the Peach Bowl, Freedom Bowl, Holiday Bowl, Sun Bowl, Alamo Bowl, Outback Bowl, Capital One Bowl, Orange Bowl, Insight Bowl, and the Pinstripe Bowl.