Maryland
Art, History, Science: Baltimore's Most Interesting Museums
4 unique museums you will appreciate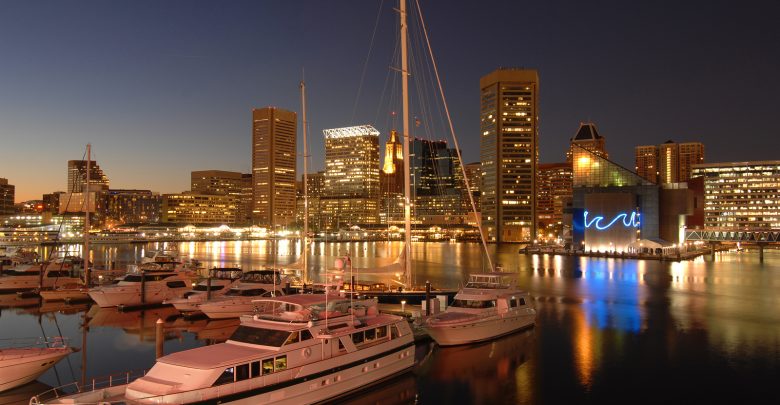 Maryland is a beautiful location on the Eastern coast of the United States that brings charm, beauty, culture, history, and more to life through its various cities and destinations. On popular destination in the state is the city of Baltimore which was founded in 1729 and became an independent city in 1851.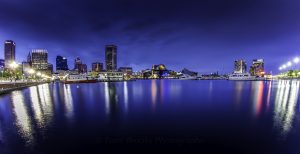 Situated along the Inner and Outer Harbors, Baltimore is home to a variety of activities that are based both on land and sea. While there are plenty of attractions, entertainment, dining, and shopping that can be enjoyed in the city, there are also many museums that help to bring the amazing history of the area to life in unique and interactive ways. From modern and classic art to the history of industry and the railroad, there are plenty of amazing locations to explore in the city that help visitors both learn new things and enjoy an entertaining time. Here are four museums in Baltimore that should definitely be on the list!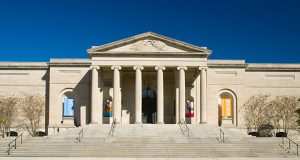 Baltimore Museum of Art
One museum in the heart of Baltimore celebrates the beauty and diversity of art in a building that is a work of art itself. The Baltimore Museum of Art was founded in 1914 and features an impressive collection of nearly one hundred thousand pieces including over one thousand pieces from renowned artist Henri Matisse. Housed in an impressive building designed by John Russell Pope in the 1920s, the Baltimore Museum of Art features Djurberg and Hans Berg. Delights of an Undirected Mind, and Expressions of Nature: Early 20th-Century Landscapes. In addition to the wonderful exhibits, visitors to the Baltimore Museum of Art can also enjoy free tours offered throughout each week, concerts, art-making workshops, artist talks, special events, private parties, and more. With so many amazing works of art to enjoy in such a spectacular space, the Baltimore Museum of Art is a must-visit.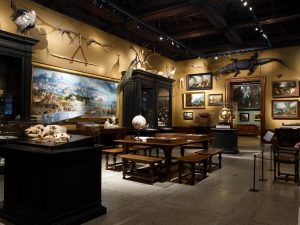 The Walters Art Museum
Another museum in the Mount Vernon neighborhood of Baltimore brings amazing artwork to life in another space that is simply beautiful. The Walters Art Museum is open each week from Wednesday through Sunday and welcomes visitors inside to enjoy the over thirty-five thousand pieces free of charge. Since opening in 1934, the museum has been focused on the interests of the diverse audience that comes to enjoy the artwork, and thus features a wide array of exhibits and pieces that help to educate visitors about all different types of art from various times and locations across the globe.

With amazing exhibits including Transformation: Art of the Americas, The Return of the Buddha, 1 West Mount Vernon Place, Roberto Lugo at 1 West, Ceramics: Materials and Techniques, Arts of Asia, and more, it is no wonder why visitors love to spend time at The Walters Art Museum in Baltimore.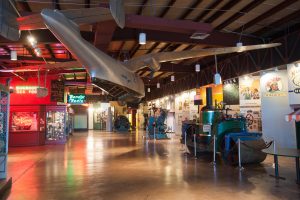 Baltimore Museum of Industry
Visitors to Baltimore who are looking for a unique and wonderful museum can head to a unique space that is situated inside of an oyster cannery that was constructed in the 1860s. The Baltimore Museum of Industry brings the rich history of Maryland's industry to life while celebrating the innovative and hardworking spirit of the field that continues to develop today. Focusing specifically on the hardworking individuals who helped to build our history, the Baltimore Museum of Industry features several exhibits that are both educational and entertaining.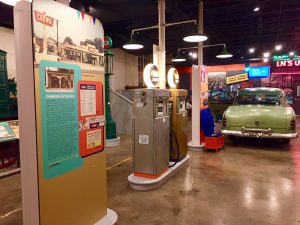 Visitors to the museum can check out permanent exhibitions including Steam Tug Baltimore and Fueling the Automobile Age in addition to changing exhibits including ones such as Why We Work, Dressed for Work, and Video Game Wizards- Transforming Science and Art into Games. With plenty of interactive elements and interesting stories that truly bring history to life, the Baltimore Museum of Industry is a must-visit location for any family spending time in Baltimore.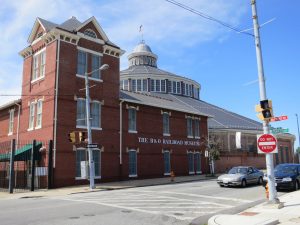 Baltimore & Ohio Railroad Museum
The city of Baltimore is also home to a wonderful museum that is centered around the history of trains and is fun for the whole family. The Baltimore & Ohio Railroad Museum is housed in the same location that the B&O railroad was built in 1929 and more recently was declared a National Historic Landmark. Visitors to the museum can enjoy different locations that focus on a locomotive and rolling stock, small objects and artifacts, a restoration facility, and the Hays T. Watkins Research Library. In addition to the collections and different topics, visitors of all ages will absolutely love enjoying a ride on the Mile One Express which operates seasonally and brings the innovation and technology of the railroad to life. Fun for guests of all ages, the Baltimore & Ohio Railroad Museum is a wonderful stop during any visit to the city.