Florida
At Least Once, You Need to See the Everglades by Airboat
Exploring Florida's surreal, swampy wonderland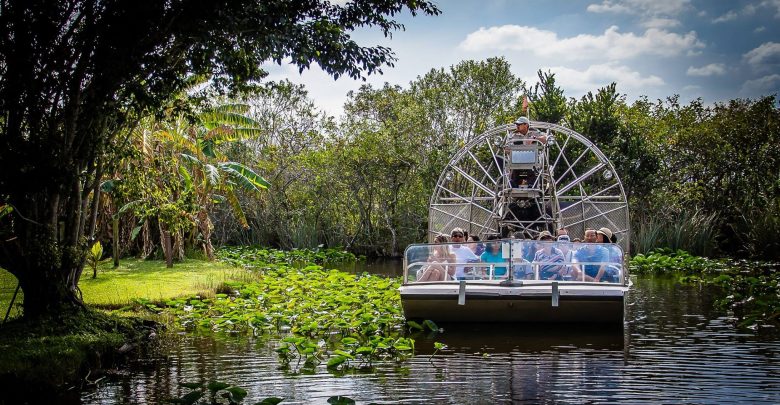 The Florida Everglades are an absolutely fantastic ecosystem that everyone should see at least once in their lives. From gators to incredible birds, there are all kinds of animals living in the area, and the landscape is both unique and beautiful.
While visiting the national park and checking out the visitor centers and nature trails is one good way to see this lovely area, the very best way to check it out is by airboat. That said, there are some things you'll want to know before you go when planning to take an airboat tour of the Everglades.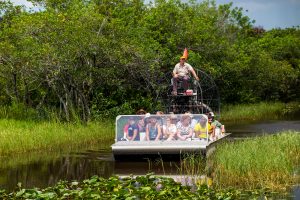 Who Will Enjoy an Airboat Tour
Many people seem to believe that airboat tours can only be enjoyed by adults. However, the truth of the matter is that people of all ages can enjoy these amazing tours. That said, younger children will likely be required to wear life jackets and will need to be watched carefully. Additionally, those who are bothered by loud noises may not want to hop on one of these noisy boats.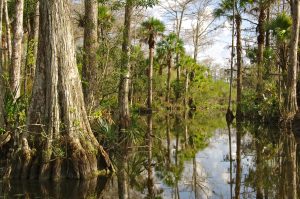 When to Go
No matter when you go, you're sure to thoroughly enjoy seeing the amazing things the Everglades have to offer. That said, if you have your pick of times to go, we highly recommend visiting between December and April. During this time, the temperatures will fall between 50 and 75 degrees (°F), and the humidity is nice and low. This lovely weather makes for a very enjoyable boat ride.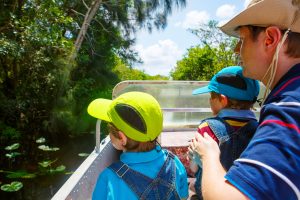 What You Might See
An Everglades airboat tour is a fantastic way to see the amazing wildlife in the area.
During the day you will see birds of all shapes and sizes, alligators basking in the sunlight, as well as snakes, lizards, and other such creatures. Additionally, you will get to witness the amazing and unique landscape of the Everglades, something not everyone gets a chance to check out.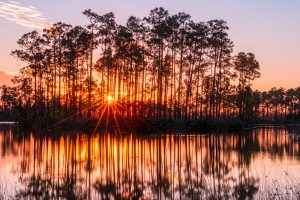 If you decide to take a nighttime tour you will have the opportunity to listen to the crickets, frogs, and other nighttime noises of the Everglades. These tours use headlights and flashlights to show guests the area, and while you may not see quite as much as you would during a day tour, you will see some really awesome things that you wouldn't usually get to witness.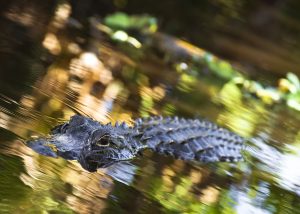 The highlight of these nighttime tours is always the gators, which are most active at night. Those who visit at night will likely see the gators swimming about, something you rarely see during daylight hours.
If you can, try booking one of each. They are both very different experiences, meaning it's worthwhile to squeeze both options in.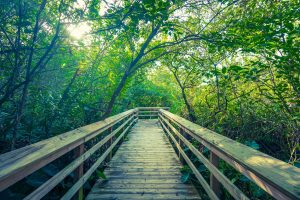 Choosing a Company
 There are dozens of airboat tour companies in the area. Therefore, choosing just one can be overwhelming.
In order to narrow it down, we recommend sticking to the companies that offer tours inside of Everglades National Park. Because they are endorsed by the National Parks System (NPS), these companies are the most likely to be using environmentally safe practices. Additionally, because they are supported by the NPS, these companies are certain to be safe and trustworthy.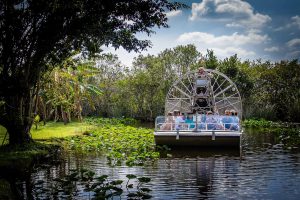 Currently, there are three airboat tour companies working out of Everglades National Park:
Cooperstown
Everglades Safari Park
Gator Park
All three are well-reviewed companies, and any of them would be a good choice. However, their pricing and policies are slightly different from one to the next, so be sure to read up before making your choice.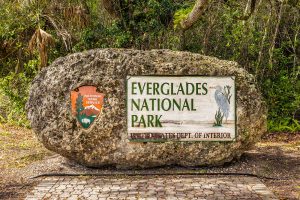 Booking Online
All three of the companies mentioned offer the option of buying tickets online. If you are able to plan in advance, we highly recommend going this route. This is because buying online guarantees your spot, but more importantly, no matter which company you choose, purchasing in advance means getting a decent discount on your tickets.
Protecting Your Ears
As mentioned before, airboats are quite loud—so loud, in fact, that even those who aren't bothered by sound will want to protect their ears. Almost all tour companies will give guests cotton to put in their ears, and some even have good noise-canceling earmuffs for the younger crowd.
That said, if you have sensitive ears or just want to play it safe, you may want to purchase and pack a set of noise-canceling earmuffs for each member of your party. This will ensure everyone's ears are well protected so you can all enjoy the tour worry-free.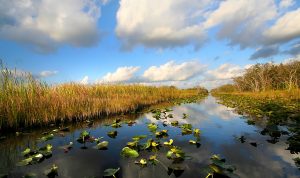 Protecting Your Skin 
Besides your ears, another thing you will want to protect is your skin. Being in south Florida, the Everglades get some pretty bright sunlight. Pair that with being on a boat on the reflective water and you're just asking for a sunburn. For this reason, sunscreen is a must, and a hat for protecting your face is also an excellent idea.
In addition to the bright sun, the Everglades is also home to lots of bugs. Mosquitos find the area particularly welcoming, so you can expect to see plenty of those little biting critters. Obviously, this means bug repellent of some sort is also a good idea in order to ensure you don't come home with lots of itchy spots.
Stay Hydrated
Of course, with such bright sunlight, dehydration could also be a problem. Packing a bottle of water for your tour is not a bad idea as it will help you stay hydrated and avoid headaches, dizzy spells, and other issues that come from drinking too little water when out in the heat.
With these tips and tricks, you should be ready to go out on an epic airboat adventure that you and your family will thoroughly enjoy. Be sure to take a camera and get ready to see some truly fantastic things. Who knows? You may even find yourself wanting to go out on another airboat adventure during your trip.