Florida
The 5 Best Beaches in the Florida Panhandle
Invest your precious beach time in these sweet locations and you won't be sorry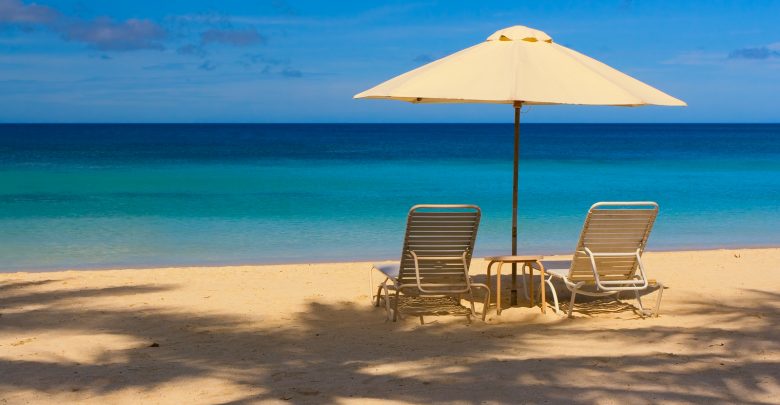 Arguably the very best things about the state of Florida are its gorgeous beaches. Because this state is a peninsula, it is nearly surrounded by amazing beaches. However, many people visit the beaches in the central and southern parts of the state and completely forget about those along the panhandle.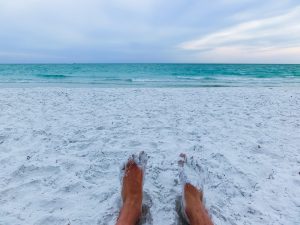 This is unfortunate for them, because many of the best beaches in the country reside in this area. From lovely white sand to pristine blue waters, these beaches are beyond relaxing and the perfect place to vacation. Best of all, they also tend to be less crowded and less expensive than the southern beaches, adding even more to their allure.
Wondering which Florida panhandle beaches you should see? Try the five below for the ultimate fun and relaxation experience.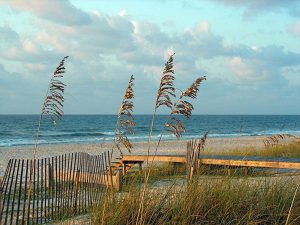 St. George Island
This island boasts some of the most gorgeous beach views you'll ever see. The bright white sand is as fine as it comes, and because the beaches are rarely crowded, you can truly enjoy the beauty around you.
The island is home to a state park that boasts lovely sand dunes, perfect picnic areas, and even convenient campsites. That said, while the state park is well worth visiting, it's worth mentioning that it's also the only paid beach on the island. All other beaches are free to the public, meaning that you could have an incredibly budget-friendly vacation here.
Want some extra fun during your visit to St. George Island? We highly recommend visiting during the annual chili cook-off. This happens in early March, and it makes a visit to this amazing place even more wonderful.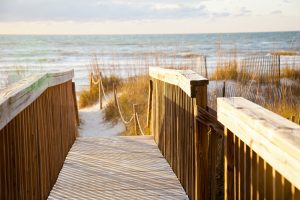 Cape San Blas
Not far from the state capital of Tallahassee, you'll find Cape San Blas quietly hidden away. In fact, it's so well hidden that there aren't even any hotels. This means you'll have to turn to rental houses or pull out the old tent for some camping.
Don't let the lack of accommodation turn you away though. This place is well worth the extra effort it takes to secure a vacation rental or pitch a tent. The beaches are adorned with amazing sand dunes, and are very under-visited, meaning you'll likely have the place to yourself.
While the Cape San Blas beaches are secluded, you also won't be too far from anything you may need. Simply hop in the car and drive about 10 miles into Port St. Joe for shopping, food, and some excellent seafood.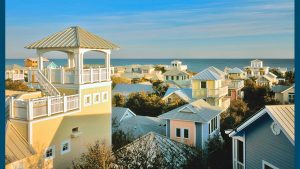 Seaside Beach
Do you prefer an adorable beach town over a secluded beach like Cape San Blas? Not to worry! There's something for you too.
Seaside was the set for The Truman Show, and yes, it is just as perfect as you remember it being. This bustling and super-cute planned community has tons of quaint shops and delicious local eateries. The pastel-colored homes add a fun vacation vibe to the place, and there is no shortage of things to do and see.
The true highlight of this town, however, are the beaches. These are some top-quality shorelines, and while they do become crowded at times, they are well worth dealing with crowds to see. Umbrella and chair rentals are available, and food trucks are often easily accessible, meaning you'll be perfectly comfortable as you enjoy the wind, waves, and beauty of this magnificent place.
Alligator Point
Like Cape San Blas, Alligator Point is another secluded beach. Go on a boat tour while you're there, or visit the state park where you can experience some of the best fishing and shell collecting in Florida. This is also a wonderful place to see horseshoe crabs, especially during the springtime.
Because this area is a well-kept Florida secret, there aren't many tourists around. Obviously, this is great because it means the beaches are all but empty and waiting for you. However, it also means that there is very little in terms of lodging. Still, you should be able to find a vacation rental with a bit of looking. If not, a hotel in the nearest town should do just fine.

Mexico Beach
In our opinion, the little town of Mexico Beach provides the perfect balance between popular and bustling beach towns like Seaside and well-hidden beaches like Alligator Point.
While the town does have a small number of residents and visitors, the crowd levels are relatively low even on holiday weekends. This means it's easy to enjoy your getaway without interruption, but it also means that there are motels, inns, RV parks, eateries, and even a bit of shopping nearby. In fact, many of these things are within walking distance of the beach.
If you want to have an especially fun time at Mexico Beach, consider visiting during one of their special events. This little community hosts an awesome Fourth of July celebration, "music in the park" events, and even an art-and-wine festival.
Of course, if you prefer a more laid-back visit, you can always arrive during offseason (in the spring or fall) to enjoy warm days, cool nights, beautiful beaches, and an abundance of wildlife (including many species of birds and, during parts of the year, sea turtles).
Clearly, the Florida panhandle has much to offer, and oddly enough, not many people take advantage of it. This is sad for them, as they have no idea what they're missing. It's fine with us though, because it means we can count on nearly empty, gorgeous beaches every time we visit.
Therefore, we will continue to enjoy the beauty and peace offered by Florida's Forgotten Coast, and do our part to see that it remains as lovely as it is now for years to come. We recommend you do the same.