New Hampshire
A Beautiful, Tranquil Spot in New Hampshire
Diana's Baths: An underrated natural wonder you need to see at least once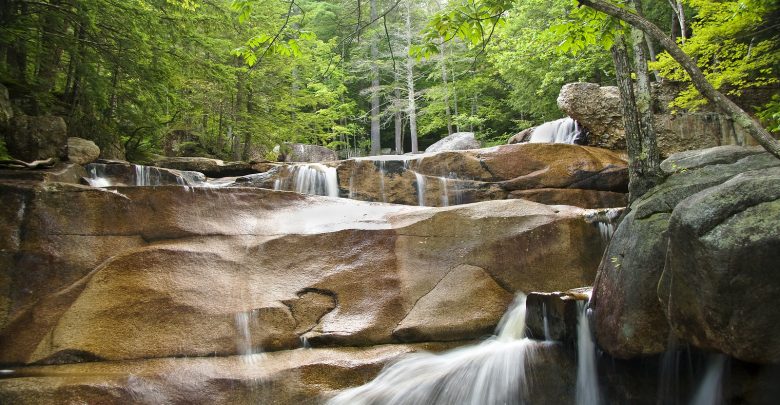 You do not have to go far in New Hampshire to see beauty. There are spectacular mountains, a unique (but small) Atlantic Ocean coastline, and so much more. One of the spots that you will want to visit is known as Diana's Baths.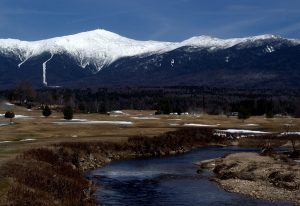 Located near Bartlett and North Conway, Diana's Baths are a series of small waterfalls that are part of the White Mountains. The water source for Diana's Baths is known as Lucy Brook. Diana's Baths may not be as large as Arethusa Falls, but they are just as spectacular. Here are some things that you will want to know about Diana's Baths.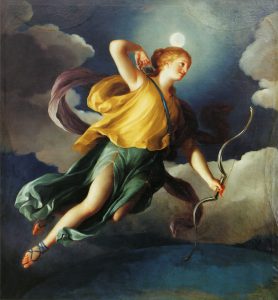 A Bit of Background
Back in the 1860s a man named George Lucy bought the five acres of land that Diana's Baths are found on. That is how Lucy Brook got its name. Mr. Lucy built a sawmill on the property, and when the waterfalls began to draw tourists he added a boarding house. In the 1930s the Lucy family decided to change from a sawmill to concrete dams with turbines. The Lucy family owned the property until the 1950s. It changed hands once, and then was sold to the government and became part of the National Forest Service. The buildings were all torn down. It is believed that the 'Diana' in Diana's Baths is the Roman nature goddess Diana. The name refers to both the waterfalls and the pools of water that are formed.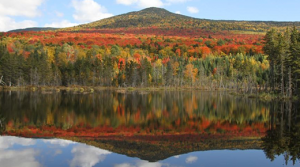 Getting There
If you would like to see Diana's Baths for yourself, you will need to head to the White Mountain National Forest. The closest town is North Conway. You will need to look for Upper West Side Road. There is a parking lot there, the fee to park is $3.00. Paying the fee is self-service; there is not a manned booth. There are sanitary facilities at the parking lot. You will then take the Moat Mountain Trail. It is an easy hike to Diana's Baths. The trail is a little more than half a mile each way, and the path is wide and mostly flat. There are benches along the way if you'd like to take it slowly. Dogs are allowed on the trail, but they must be on a leash. Dog owners are also required to clean up after them.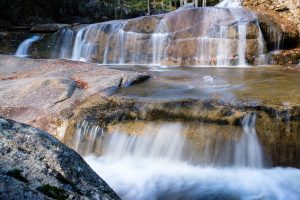 Once You Arrive
Once you arrive at Diana's Baths you are more than welcome to explore, or just sit and enjoy the beauty of nature. You will see a series of small waterfalls, as well as pools of water. There are flat rocks, the rocks are that way because of thousands of years of erosion. You are more than welcome to bring a picnic, but visitors are reminded to take out with them anything that they bring in. You can wade in the water if you would like and it is warm enough, but make sure that you are careful. The rocks can be slippery and that can make footing difficult. Parents are reminded to watch their children at all times.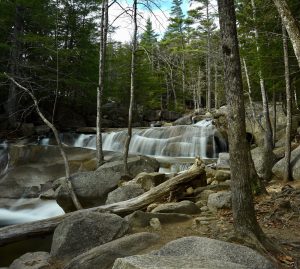 Seasons
Like elsewhere in the White Mountains, each season at Diana's Baths is unique and spectacular. The water is at its most intense in the spring. This is because Lucy Brook is filled with the runoff from the melting snow. In the summer the temperature is warmer, and you will want to let the water from the falls run over your feet. Autumn brings colder water once again, but you will still want to visit Diana's Baths because of the fall foliage. The hike is a bit harder in the winter, especially if there is snow on the ground, but it is well worth the trek. If it is cold enough and there has been snow Diana's Baths will turn into a winter wonderland. If it has been cold for an extended period of time some of the falls might freeze. Once the spring rolls around and the spring thaw comes, the cycle starts all over again. Diana's Baths are open year round.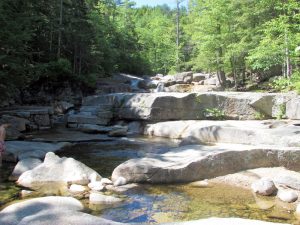 Another Word About Springtime
If you are visiting Diana's Baths during the springtime, there is one other thing that you will want to keep in mind. The trail to get to the falls can be quite muddy. This is of course because of the melting snow. You might want to give yourself a little bit of extra time to get there in the spring because the mud can make the footing a bit tricky.
Insects
One thing that you will want to keep in mind, especially if you are visiting during the spring or summer, is that you will need to be prepared to see a lot of bugs. Mosquitos breed in water, and they will be more than happy to have you for lunch. You do not want to visit Diana's Baths or visit the White Mountains in general without insect repellent. Do not let the thought of mosquitos keep you away. When you leave, you will also want to check yourself and your family for ticks. If you brought a dog with you, check the dog for ticks as well.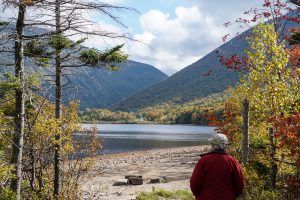 Echo Lake State Park
After you have finished enjoying the beauty of Diana's Baths, you might wonder what else you need to see in the area. Echo Lake State Park is not far away. There is a hiking trail around Echo Lake that is about a mile long. From Echo Lake Sate Park you can also visit Cathedral Ledge and White Horse Ledge. Both are glacial formations. There are hiking paths to either destination. Cathedral Ledge is a favorite of experienced climbers. There are guides available to help climbers of all experience levels navigate Cathedral Ledge. White Horse Ledge also offers climbing to all skill levels. It is the home of the White Mountain Hotel, which sits on the slope. Echo Lake State park also offers swimming, canoeing, kayaking, and picnicking. There is no camping allowed in Echo Lake State Park. Pets are also not allowed within the park. Echo Lake State Park is open on weekends starting on Memorial Day Weekend, and then daily from the end of June until Labor Day.