Arkansas
Think You Know Arkansas? Think Again
6 reasons it's not like any other state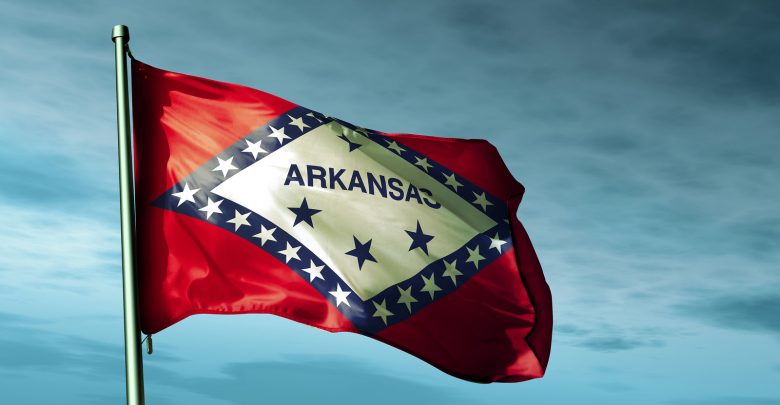 Arkansas became the 25th state to join the union on June 15, 1836 and is home to more than 3 million people. The Natural State is so called because of its many natural regions, including the Ozark Mountains, the Ouachita Mountains, the southern Arkansas Timberlands, the Arkansas River Valley, the Mississippi Delta (in Arkansas), the South Central Plains and Crowley's Ridge, as well as for its many national and state parks. It's also known for its many naturally-occurring springs. But there's more to Arkansas than meets the eye—including these six things that make this state stand out from the other 49.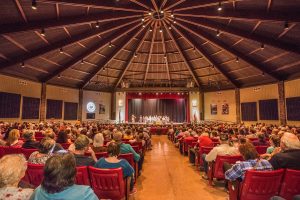 It's home to the Folk Capital of America.
Mountain View, Arkansas, is the largest city in Stone County. Nestled in the Ozarks, the city was founded in 1873 and is home to only 3,000 residents. Tourists to the little community enjoy trout fishing in the White River, exploring Ozark National Forest and visiting Blanchard Springs Caverns. But what makes Mountain View really special is the folk music. Though small, Mountain View lays claim as the Folk Capital of the Country.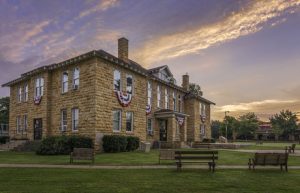 In fact, its economy relies heavily on the tourism brought about by its folk music festivals and events. Every April, Mountain View welcomes residents and visitors alike for the Arkansas Folk Festival. There are also free weekly gatherings on the courthouse steps during which folk musicians perform. Folk artists also perform at Ozark Folk Center State Park. The dulcimer—a simplistic stringed instrument that belongs to the zither group of instruments—is an important part of folk music, and Mountain View is home to one of the largest producers of handmade dulcimers in the world.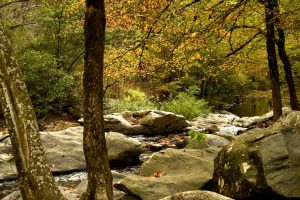 A plethora of parks and scenery
Arkansas is known as the Natural State, and if you're even a part-time nature enthusiast, chances are that you'll love Arkansas's many national parks, state parks and other venues that bring visitors just a little closer to the great outdoors. The National Park Service has a large presence in Arkansas. Visitors can enjoy Hot Springs National Park, the Fort Smith National Historic Site, the Arkansas Post National Memorial and others.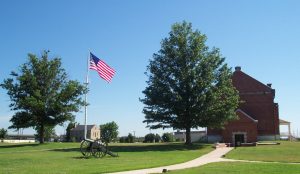 There are about 50 state parks in Arkansas as well. Crater of Diamonds State Park, Daisy State Park, Queen Wilhelmina State Park, Mt. Magazine State Park, Woody Hollow State Park, Lake Catherine State Park, and Millwood State Park are just the tip of the iceberg.
You'll also find several national wildlife refuges like Big Lake, Bald Knob, Cache River and Overflow National Wildlife Refuges. Arkansas also boasts about 2.5 million acres of national forests and seven national scenic byways. There's no better place than the Natural State to get back to nature.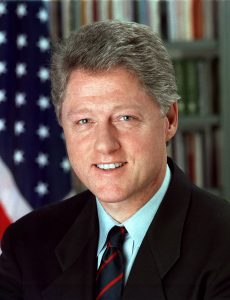 Government officials, singers, and writers
Though it's a smaller state with a smaller population, some of the biggest names in music, United States Government and literature were born in Arkansas. Singers Johnny Cash, Glen Campbell, and Al Green all started out in Arkansas, as did basketball legend Scottie Pippen, best-selling author John Grisham and poet Maya Angelou. President Bill Clinton was born in Arkansas and served as the state's governor before going on to become President. Former Governor Mike Huckabee also got his start here, as did the Trump Administration's White House Press Secretary Sarah Huckabee Sanders.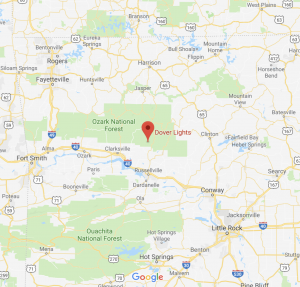 The mysterious Dover Lights
It's not exactly Roswell, but the city of Dover in Pope County, Arkansas, does have a bit of an unexplained phenomenon to its credit. Since the late 1800s, residents and visitors alike have reported seeing mysterious orbs of light in a valley below an overlook about 15 miles outside of Dover in the Ozark hills. Big Piney Creek runs through the valley, but there is no electricity in the area. However, so many people have witnessed the strange lights, that they've become a legend. People have come up with different explanations for the lights—from the scientific to the supernatural. The so-called Dover Lights are just one of three groups of unexplained lights known in Arkansas. The Gurdon Light and the Crossett Lights similarly do not have a viable, accepted explanation so far, and as such, they have also become legends among residents in Arkansas.

Discount stores, department stores, and cosmetics
You probably recognize the names Wal-Mart, Dillard's and Maybelline. But what you might not know is that they all have ties to Arkansas. In 1950, Sam Walton opened Walton's 5 & 10 in Bentonville, Arkansas. It wasn't until 1962 that his chain of discount stores began with a single storefront in Rogers, Arkansas. The chain expanded beyond Arkansas in 1968 and by the 1980s, the chain could be found in most southern states in the union. By 1995, the chain had expanded into all 50 states, and there was even one store opened in Canada. Today, there are more than 11,000 Wal-Mart stores in nearly 30 countries across the globe, but it all began with a tiny store in Bentonville, Arkansas, where the chain is still based today.

Another 5 & 10 store in Nashville, Arkansas, was owned and later sold by William T. Dillard so that he could develop a new store in Texarkana, Arkansas. Mr. Dillard founded the department store with his name in 1938. Over the years, a series of acquisitions and a trend of steady growth allowed the retail chain to expand and become profitable enough that in 1969, Dillard's went public on the American Stock Exchange. The corporate headquarters for Dillard's department stores is still located in the Riverdale area of Little Rock, Arkansas, though the company's flagship store is at Northpark Center in Dallas, Texas.
In 1915, 19-year-old entrepreneur Thomas Lyle Williams became inspired after watching his sister Mabel used a mix of Vaseline and coal dust to darken her eyelashes and make them look fuller. His inspiration led him to create an adaptation of the mixture that he called "Lash-brow-ine." He later renamed the product "Maybelline" after his sister, and in 1917, his company began to produce Maybelline Cake Mascara. In 1967, the company was sold, and the entire cosmetic production facility moved from Chicago to Memphis in just one weekend. In 1975, the facility moved to Little Rock, Arkansas, and though the company's headquarters is in New York, the facility that makes all the palettes, paints and polish remains in Little Rock.

A couple with 100 children
Ok, so maybe not 100, but this Arkansas couple has a lot of children—19 to be exact. In 2008, cable network TLC unveiled the first episode of a reality television show that documented the life and times of a couple in Tontitown, Arkansas—Jim Bob and Michelle Duggar. Jim Bob had previously served in the Arkansas state legislature for two terms from 1998 to 2003.
The couple had previously worked with TLC on a one-hour special about their unique family, called "16 Kids and Moving In," which documented the family's decision to build a massive house from the kits for two large steel buildings. (You'd never know the house was actually a steel building—it is a beautiful, sprawling home that looks like a traditional home on the inside and out.) Their reality show was first called "17 Kids and Counting," and as the couple had more children, the named changed twice—first to "18 Kids and Counting" and then to "19 Kids and Counting." And yes, just to be clear—the couple are the parents of 19 children—each one delivered by Michelle Duggar.
The 19 kids were born from 1988 to 2009, and each has a name that begins with the letter "J." They are Josh, Jana, John David, Jill, Jessa, Jinger, Joseph, Josiah, Joy-Anna, Jedidiah, Jeremiah, Jason, James, Justin, Jackson, Johannah, Jennifer, Jordyn Grace and Josie.
It's not only the number of children they have that makes the family unique. It's also the lifestyle they live. The Duggars belong to a denomination of the Christian faith called Quiverfull. The name comes from a verse in the Old Testament book of Psalms that reads, "Happy is the man whose quiver is full," (Psalm 127:5) and this particular denomination encourages families to have as many children as God allows them. The couple doesn't allow their children to watch very much television, and their access to the internet is closely supervised.
It's estimated that the Duggars earned $25,000 per episode on the TLC Network, and the show ran from 2008 to 2015. Today, four of the oldest Duggar daughters—three of whom are married with children of their own—have their own reality show, called "Counting On," which chronicles the lives of the busy young women and their families, as well as other happenings in the Duggar family.