California
5 Great Spots Most People Overlook in Southern California
Stars, steaks, trails, unspoiled beaches, and exotic wildlife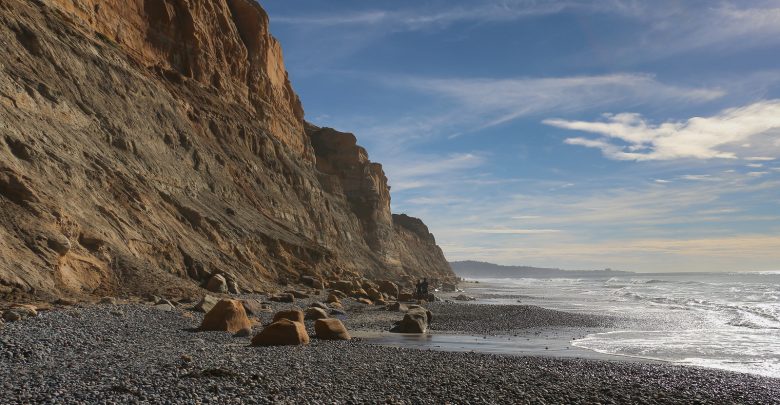 Southern California is a massive place—in both square miles and in population. As of 2016, nearly 24 million people lived in SoCal. Eight counties make up this part of the Golden State—Imperial County, Los Angeles County, Orange County, San Bernardino County, San Diego County, Riverside County, Santa Barbara County and Ventura County. Southern California is well-known for its heavily built-up urban area that stretches from Ventura through the Greater Los Angeles area and down to the Greater San Diego area.
It's also very well known for a magical park that's home to a famous mouse and his best pals. But there are some spots in Southern California that are well worth their time in the spotlight, but that somehow get overlooked frequently. Here are five of them that we think are worth the time to stop and experience.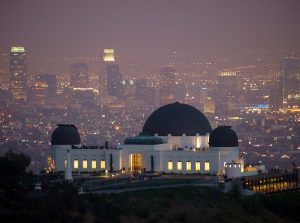 Griffith Observatory
The Griffith Observatory is located in Los Angeles and is owned and operated by the City of Los Angeles. It's the perfect place for anyone with an interest in stars and the sky. Have you ever wanted to be an astronomer? At the Griffith Observatory, you'll have the opportunity to test your skill as you look through telescopes, explore exhibits and take in live shows at the Samuel Oschin Planetarium.
From the observatory, you'll even be able to enjoy spectacular views of Los Angeles and the Hollywood sign. At the observatory's Leonard Nimoy Event Horizon Theater, you can enjoy a 24-minute film titled, "The Once and Future Griffith Observatory," or enjoy a live astronomy update on the first Friday of each month at 7:30p.m. called "All Space Considered."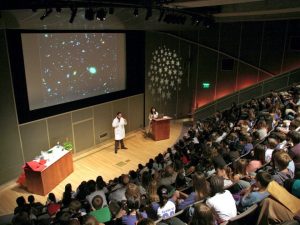 There are dozens of exhibits both inside and outside the building. There are two exhibit galleries, as well as the new multi-level Gunther Depths of Space exhibits on the lawn and terraces at the observatory. The Griffith Observatory offers public telescopes, star-watching parties and more. Admission is always free. The observatory is open Tuesday through Friday from noon to 10:00 p.m. and on Saturdays and Sundays from 10:00 a.m. to 10:00 p.m. It is closed on Mondays. For more information, visit www.griffithobservatory.org.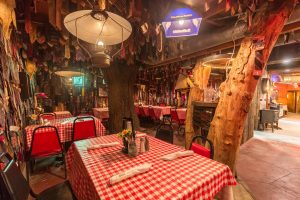 Trabuco Oaks Steakhouse
This famous steakhouse is located in Trabuco County, California, and has been called "a legend in its own time" by the Southern California Restaurant Writers. The steakhouse has a strict no-tie policy, and guests are reminded of this policy as ties hang from the rafters of the restaurant. Trabuco Oaks Steakhouse had its beginnings in June of 1968, and its owners have always had one belief: "Keep it simple and do it right." And from the reviews of the venue, the restaurant seems to have always operated on that belief.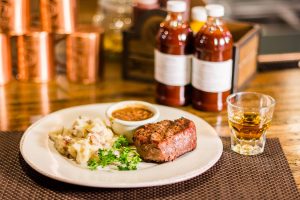 The menu features prime rib, grilled skewers, filet mignon, sirloin, rib-eye, New York Strip, lamb chops, pork ribs and more. Celebrities have frequented the steakhouse too—the likes of President Nixon and even some of the LA Rams have stopped in for dinner. The steakhouse is open Tuesday through Thursday from 4:00 to 9:00 p.m., on Friday and Saturday from 4:00 to 9:30 p.m. and on Sunday from 4:00 to 9:00 p.m. For more information about this often-overlooked jewel, visit www.trabucooakssteakhouse.com or call (949) 586-0722.
Three Sisters Waterfalls Trail
The Three Sisters Waterfalls and the trail that takes visitors to the falls are located in Pine Grove, California, near the town of Julian in San Diego County. Three Sisters is a trio of waterfalls that serves as the focal point of the trail, which takes about three hours to traverse—and that's if you're a seasoned hiker. It's listed as a "moderate" skill level by Trails.com, but many who have experienced the grandeur of the falls have done so after what they consider a "difficult" level trail.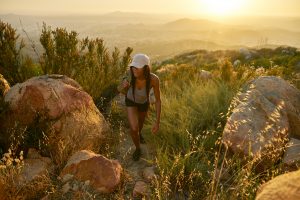 The best time to enjoy the trail is from November to June. Because temperatures can soar, it's not recommended to traverse the trail in the summer months. On any day, hikers must stay hydrated while conquering the trail. The difficulty of the trail might make you think that this spot is not so much overlooked as it is skipped. But Three Sisters Falls is definitely an overlooked spot in Southern California, simply because it is only accessible via this trail. Those who traverse the trail are rewarded with quite the view, however, causing some to list this trail on their bucket lists under the heading of "Challenge Accepted." Will you be one of them?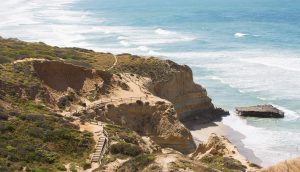 Torrey Pines State Reserve
Torrey Pines State Reserve is often overlooked because rather than being a state park that is somewhat developed for the ease and comfort of visitors, it is a state reserve, which means it is an area of land that is protected and preserved in its natural state. Torrey Pines State Reserve is located within the San Diego city limits, but it's still a wild stretch of land on the Southern California coast. In fact, the reserve is 1,500 acres of land that have been preserved and are just as they were before San Diego was developed. There are miles of unspoiled beaches, as well as a lagoon that is vital to migrating seabirds in the area. Torrey Pines sees visitors from all over the world, as well as from the surrounding areas in California. There are 279 units in the California State Park System—14 of which are natural reserves—and Torrey Pines is one of them.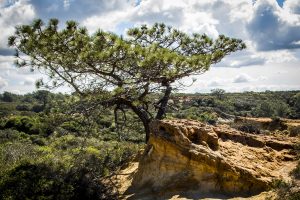 When you visit the reserve, you'll enjoy the land as it was meant to be. There are also lots of animals on the reserve, including birds, mammals, reptiles, amphibians and more. See birds like the scrub jay, the red-tailed hawk and the California quail. There are also mule deer, skunks, racoons, opossums, weasels, gray fox, coyotes, cottontail rabbits and more. And if you like animals that are slithery and slimy, you'll be intrigued to know that Torrey Pines is home to eight species of lizards and nearly 10 species of snakes. Visit www.torreypine.org to learn more about this fascinating and overlooked beautiful spot of nature in Southern California.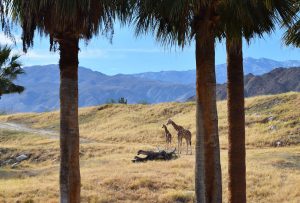 The Living Desert Zoo and Gardens
The Living Desert Zoo and Gardens are located in Palm Desert, California and have been named "One of the 10 Best Zoos in the United States" by Conde Nast Traveler. The non-profit organization was established in 1970 to preserve the desert and the various plant and animal life that inhabit it. The Living Desert Zoo and Gardens have been protecting the area and entertaining visitors in the Palm Springs area for nearly 50 years. There are nature and hiking trails to enjoy, as well as giraffe feedings, carousel rides, camel rides, and more. Private Safari tours, guided walking tours and special behind-the-scenes tours are also offered. Admission is $20 for adults (ages 13 and up) and $10 for children (ages 3 to 12). Visit www.livingdesert.com to learn more, and to book a tour, call (760) 346-9810.