Arkansas
An Italian Eatery in the Ozarks That Will Change Your Life
If you can only enjoy one dining experience in Fayetteville, this is it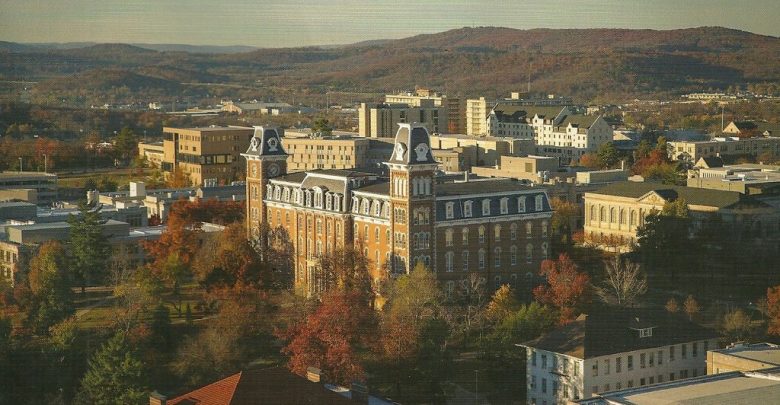 Fayetteville, Arkansas is a city that is known for its history and its charm. The city has been listed as one of the best places to live in the country and also one of the best places to retire. That's in part because it is a small city, but there is still plenty to do.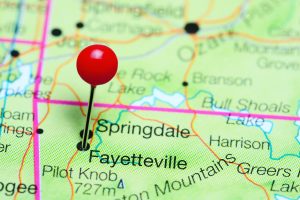 The economy is strong in Fayetteville as well. One popular area within Fayetteville is the Fayetteville Historic Square. Known also as The Square, there are several buildings that date back over 90 years or more. The Square is also home to small shops and businesses. It is also where you will find Vetro 1925 Ristorante.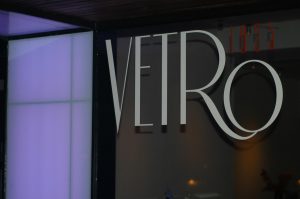 The Basics
The name Vetro 1925 has a lot of meaning. "Vetro" is the Italian word for "glass". That of course refers to the restaurant's extensive wine list. The "1925" refers to the year 1925, which is the year that the building that houses Vetro 1925 Ristorante was built. The building is known as the Cravens Building. Much of the brick and wood at the restaurant are original. Vetro 1925 Ristorante features authentic Italian creations. Cheese is imported from Italy to enhance the flavors. Alan Dierks is the Executive Chef. He believes in simplicity and using fresh ingredients. Vetro 1925 Ristorante is an award-winning restaurant. It offers a fine dining experience that will transport you to Italy, at prices that will make it easy to return time and time again.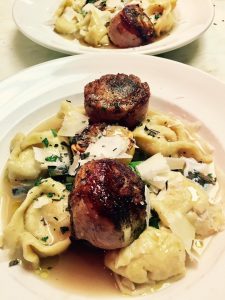 Pasta
When many people think of Italian food, they automatically think of pasta. The pasta at Vetro 1925 Ristorante will not disappoint. You will find pasta that is made in house, and there is a great selection of both classic dishes and those that you might not be quite as familiar with. Order as is, or add chicken, sausage, shrimp, or scallops for just a small amount more.
Antipasti
Of course, a good Italian meal does not normally start with the pasta. It starts with antipasti. At Vetro 1925 Ristorante you will find mozzarella and other cheeses, calamari, cured meats, bruschetta, and many other choices. Some of the antipasti dishes on the lunch menu are different from those that you will find at dinner. That just means that you will have to stop by more than once.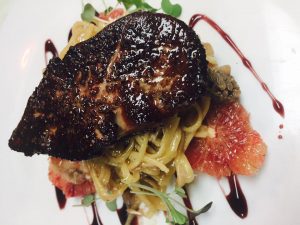 Other Entrees
If you aren't in the mood for pasta, there are other delicious Italian entrees as well. Chef Alan loves to use his skills on seafood and meat dishes. Chicken, veal, pork, and strip steak are just a few of the choices that you'll have. You can also find market price meats and seafood. That will ensure that you are enjoying the freshest meal possible.
Vegetarian and Gluten-Free
If you do not consume meat, you will still find many satisfying and filling choices at Vetro 1925 Ristorante. Just let your server know that you are vegetarian, and he or she will be happy to point out the options that are available for you. Gluten-free is also easy at the restaurant. This includes gluten-free pasta for a small extra charge. If you follow a different special diet or have food allergies, talk to your server. You will still end up with a meal that you will not soon forget.
Seasonal Items
Chef Alan prides himself on using fresh, local ingredients. That means that there will most likely be limited-time seasonal items on the menu when you visit. You might want to take advantage of one of the seasonal dishes, because it might no longer be available the next time you stop by.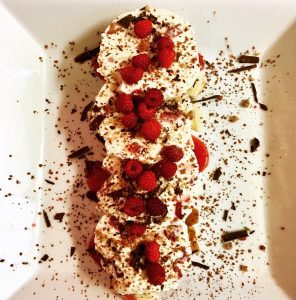 Dessert
Make sure that you save room for dessert! The "Dolce" menu features many delicious Italian classics. You can enjoy tiramisu, pannacotta, and Ravioli Dolce. One dessert that you will definitely want to consider is Surgelati. This is a combination of sorbet and gelato. It is house-made, and the choices will change, so ask your server what flavors are available. You will not be disappointed.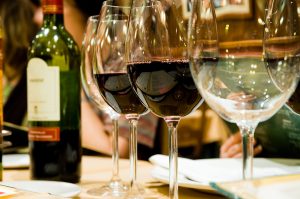 Wine
Since "vetro" means "glass", you will not be surprised by the impressive list of wines that are sold by the glass. You'll find whites, reds, and sparkling choices. Wines from California, Washington, Italy, and France are also sold by the bottle. If you are looking for a special bottle of wine to celebrate, there are many choices in a wide range of prices.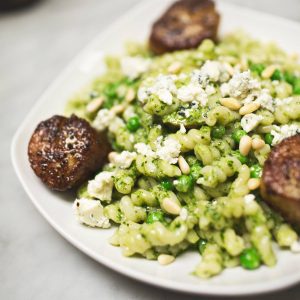 Can't Decide?
If you can't decide what you want to order at Vetro 1925 Ristorante, there is a solution. If you are dining during lunchtime, you can order the Business Lunch. This is a three-course meal, the selections change daily. It will give you a chance to enjoy three different treats. If you're not there for lunch, try Chef Alan's Special Offerings. This is a five-course meal that features some of Chef Alan's favorite creations. The cost is $75 per person, or $95 if you include wine pairings. Chef Alan's Special Offerings is available Monday through Thursday only.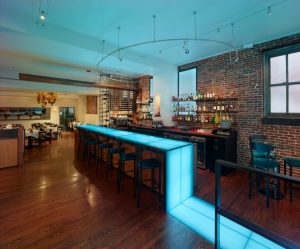 Special Events
If you are looking for the perfect place to host a special event meal, contact Vetro 1925 Ristorante. There is a wine room that can be reserved downstairs, and the upstairs dining room is also available for events. You can even reserve the entire restaurant if you would like! Vetro 1925 Ristorante is the perfect place to hold a business meeting, a wedding reception, or a holiday party. If you love the food but do not plan to hold your event within the Fayetteville Historic Square, that is also not a problem. Vetro 1925 Ristorante also offers catering services.

Other Information
Vetro 1925 Ristorante is located at 17 E. Center Street, Fayetteville, Arkansas, 72701. The phone number is 479-966-4679. Reservations are recommended, and they can be made by calling or through the restaurant's website. Vetro 1925 Ristorante is open Monday for dinner from 5:00 until 9:00, Tuesday through Thursday for lunch from 11:00 until 2:00, then again for dinner from 5:00 until 9:00. The lunch hours on Friday are 11:00 until 2:00, and dinner is served 5:00 until 10:00. The hours on Saturday are 4:00 until 10:00. Vetro 1925 Ristorante is closed on Sunday. There is street parking in the area, and a municipal lot that costs $2 per vehicle is close by.