Texas
It's Like Its Own Country: Cool Things About Texas
8 things that make the Lone Star State different from every other place in the world.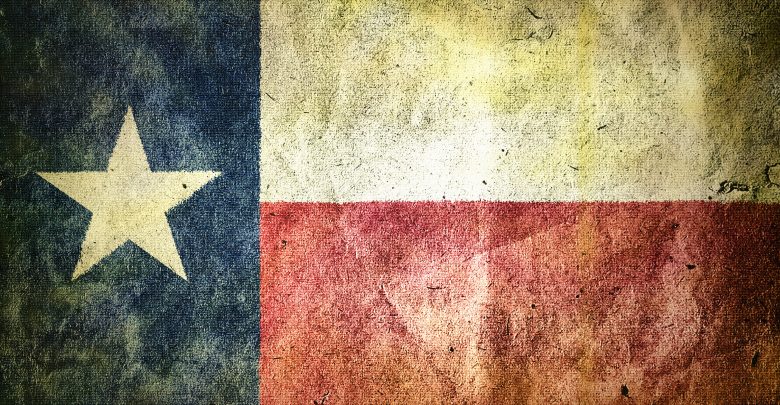 You've heard the saying "every old crow thinks hers is the blackest," and it's probably true that every United States citizen thinks his or her state is the best. And with 50 states to choose from, there's truly a wonderful place in our great nation for anyone and everyone. But Texas tends to have a few things about it that make it stand out from the other 49 states. From the largest Ferris wheel in the Western hemisphere to the largest parking lot in the world, Texas is known for big things. But there are a few other things that set Texas apart from every other state in the union. Here are 8 of them.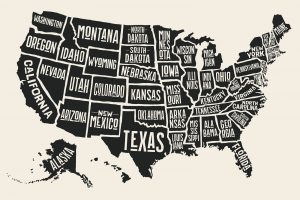 Its sheer size
If you've ever seen a map of the United States, you know that Texas is the largest of the 49 contiguous states. Only Alaska is bigger. Texas encompasses some 268,820 square miles, or almost 7.5 trillion square feet. The Interstate Highway System in Texas includes 3,233.4 miles of roadways.
Southern hospitality at its finest
You may have been to the south before, but that Southern hospitality you hear about is something we take very seriously in Texas. You don't have to be best friends with a Texan to be invited in for a glass of iced tea. And we don't have to even know you to want to help you if we see a need. Native Texans are raised to extend hospitality to friend and stranger alike. So y'all come on in and make yourself at home! Y'all hungry?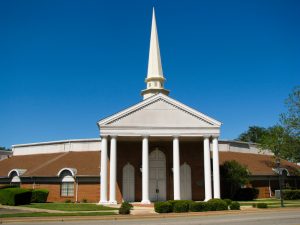 A church on every corner
Maybe not on every single corner, but if you're looking for a church to visit, Texas is a great state to visit. About 48% of Texans identify themselves as "highly religious." The Lone Star State is home to over 6.5 million Evangelical Protestants, nearly 5 million Catholics, over 1.6 million Mainline Protestants, over 1.5 million Non-denominational Evangelical Protestants, over 422,000 Muslims, about 70,000 Buddhists, 275,000 members of the Assemblies of God churches, almost 250,000 Lutherans and over 150,000 Episcopalians. The rest of that 48% do not necessarily identify with one specific church. Texas is also the southernmost state in the Bible Belt, so it makes sense that you'll find thousands of churches in Texas.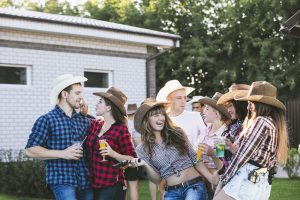 A friend around every corner
Remember that Southern hospitality? It's responsible for the warmth and friendliness you'll feel when you visit Texas and stop in to say hello to a Texan. Most of us have never met a stranger, so don't be surprised when we strike up a conversation with you at the grocery store or the gas station. We'll have you thinking you know us but forgot our names in no time. No wonder our state motto is friendship. Even the name Texas comes from the Native American word "Tejas," which means friend.
Impromptu blessings
Because we've never met a stranger, we Texans have no qualms about asking you how you're doing, where you're from and how many kids you have—and we will stand there and listen to your answers intently. And then we will follow up with all you could ever want to know about our week, our kids and our backgrounds. And if you're having a rough day, we don't mind cheering you up with a word of encouragement. So—bless your heart—if you're going through a rough patch, just know that you've got a friend in a Texan.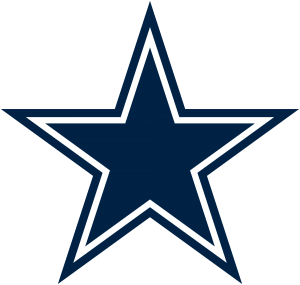 The Dallas Cowboys
You might not know that Texas is home to two NFL football teams—the Dallas Cowboys and the Houston Texans. But it's the Cowboys whose history is rich with Super Bowl titles and some of the most amazing players the NFL has ever seen, as well as some pretty impressive streaks. The 'Boys have been to the Super Bowl eight times—they're tied with the Pittsburg Steelers and the Denver Broncos for second most Super Bowl appearances after the New England Patriots with ten appearances. The Cowboys are the only NFL team to record 20 straight winning seasons, from 1966 to 1985, and in 2015, the Cowboys were the first sports team to ever be valued at $4 billion, making it the most valuable sports team in the world. In 2018, the Cowboys became the first team to be valued at $5 billion, topping Forbes magazine's list of the most valuable NFL teams for the 12th consecutive year.
State pride and trucks
No matter which part of the Lone Star State you visit, you will no doubt see our state flag everywhere you look. Texans love Texas—maybe more than others love their states. And Texans love trucks. One in every six trucks sold in the United States is sold in the great state of Texas, so it should come as no surprise that Ford, Nissan, Chevrolet, Toyota, and GMC each manufacture "Texas Edition" trucks—the Ford F-150 Texas Edition, the Nissan Texas Titan, the Chevy Silverado Texas Edition, the Toyota Tundra Texas Edition and the GMC Sierra Texas Package. (No, we don't all drive trucks, just like we don't all own horses, Stetsons, and boots.)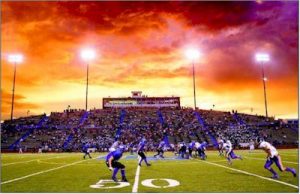 Friday night football
Friday nights between late August and early December in the Lone Star State are reserved for high school football, and as any Texan will tell you, you don't even have to have a kid in one of the 3,240 high schools in Texas to be a sold-out fan for the team! It doesn't matter whether the school is a Division 1A school or a Division 6A school, Fridays in the fall mean high school football—football, marching bands, drill teams, and cheerleaders. Texas is a big place with a lot of high schools, and when your high school football team wins the State Championship, well, that's the stuff dreams are made of.