Vermont
Vermont's Most Romantic Destinations
The state's most amazing inns, lodges, resorts, and spas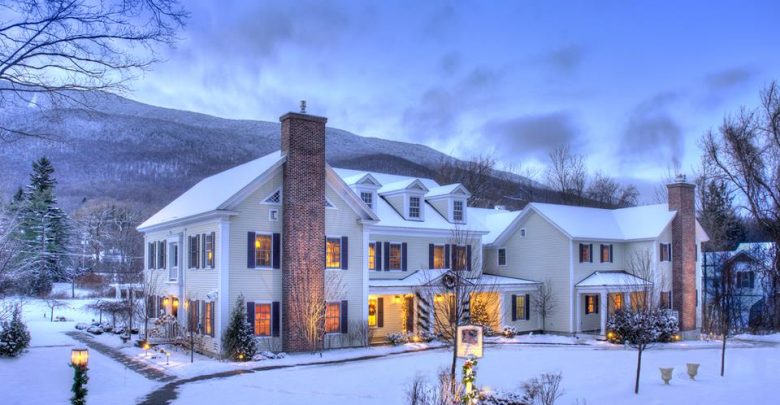 Virginia may be 'for lovers,' but Vermont can't be beaten when it comes to romantic getaways. From couples spa getaways to cozy inns, there are plenty of places to get away for a romantic weekend for two. Here are some of Vermont's most romantic destinations.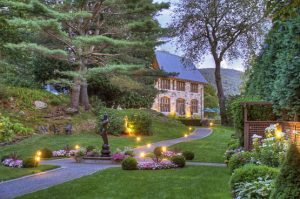 Castle Hill Resort & Spa
Anything with the word 'castle' in the name is bound to evoke romantic notions, but this place really knows how to work the heartstrings. Set in the verdant luxury of the Green Mountains, this resort and spa is a popular venue for weddings and anniversary celebrations. The Castle Hill Inn is a historic mansion with ten beautifully decorated rooms for guests to rent. Each room features those perfect little details to make every stay a romantic one–from deluxe four-post beds to cozy fireplaces.
If guests need more room (families are also welcome), there are also two and three-bedroom condominiums that can be rented out. But if you're there for a romantic getaway for two, you can relax and enjoy a treatment or two in the luxury spa or sit idly by the pool and spend some quality time with the one you love.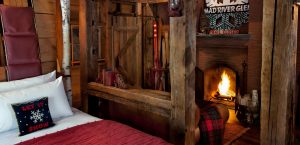 The Pitcher Inn
Located in Warren, the Pitcher Inn is a colonial-style inn that's perfectly suited to romantic weekend getaways. This stunning old inn dates back to the Civil War era and features two suites and nine 'guest rooms' for couples to rent. The suites are located in a renovated barn and are rustically themed, while the guest rooms are in the lodge and feature a variety of themed decors.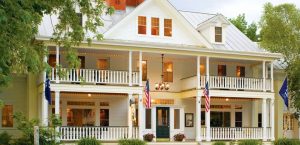 The Inn also has a full-service restaurant serving breakfast, lunch, and dinner. From fine wines to decadent desserts, you can woo your sweetheart and satisfy their sweet tooth without leaving the Inn itself.
The Pitcher Inn is a great place for couples who want to get outdoors and explore the beautiful Vermont scenery. The Inn recommends that guests dress for the weather and take advantage of the local activities such as kayaking and hiking. It's a popular venue for weddings, elopements, and 'microweddings,'  a more laid back, low-key alternative to large nuptial ceremonies.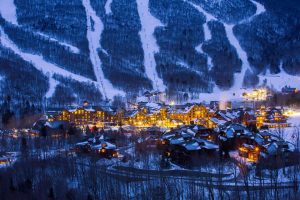 Spruce Peak Lodge
The Spruce Peak Lodge is one of Stowe's premier accommodations for couples looking for a romantic getaway. The Lodge is in the heart of ski country, so it naturally attracts couples with a sense of adventure. The Lodge is the area's only ski-in, ski-out luxury resort, so it stays busy, but it also has a very exclusive feel that's hard to resist.
In addition to the numerous outdoor adventures available, couples can take advantage of the on-site spa and dine at one of several fine eateries in the Spruce Peak resort. There's something for everyone to enjoy at the Lodge, so bring the one you love and prepare to have a wonderful time.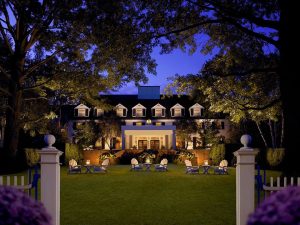 Woodstock Inn and Resort
In the heart of Woodstock, Vermont, there's a place that's like a page out of history. It's a quaint, romantic place that draws visitors in and makes them want to stay forever. The Woodstock Inn and Resort is not just a place to stay–it's an experience and a destination, all rolled into one.

The Woodstock features uniquely decorated rooms that are both simple and elegant. There's a smooth transition from the natural world outside the inn to the beautiful interior, with rustic elements worked into the small details of the lodge's accommodations. Visitors to the lodge can enjoy drinks at the inn's very own tavern or enjoy a meal on the veranda while they bask in Vermont's natural beauty. Whether you prefer sipping champagne by a roaring fireplace, or strolling through the snow-covered hills with the one you love, a stay at the Woodstock Inn won't disappoint.
Reluctant Panther Inn
With a name like Reluctant Panther, you might not know quite what to expect, but a stay at this elegant inn includes everything you need for the perfect romantic getaway. From gorgeous views, luxurious rooms, and an assortment of dining options to oversized bathtubs and endless champagne, this could be one of the most romantic places you visit in Vermont.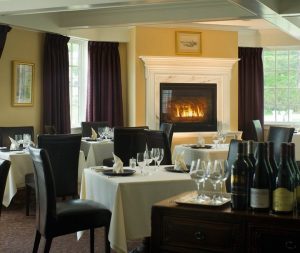 Each Deluxe room at the Reluctant Panther Inn has its own fireplace and large soaking tub in a marble bathroom. They also have private decks with outdoor seating for those cozy, romantic evening sunsets. Every room in the Inn is beautifully decorated and designed with comfort in mind. Of course, you may not want to stay in your room the entire time, because the dining options at the Inn are some of the best in town.
Gourmet menus at The Restaurant offer a sophisticated dining experience and award-winning cuisine. For something a little more laid back, take your meal outside to the Patio during warmer months for Al Fresco dining, or head over to the Panther Pub for cocktails and conversation. The options provided at the Reluctant Panther make it a premier destination for weddings and engagement parties, too.

Mountain Top Inn
High above the rest of the world, the Mountain Top Inn and Resort offer a secluded stay in some of Vermont's most breathtaking landscapes. The Inn sits on 700 acres of private land, so it's quite exclusive and serene. The lodgings are strictly for guests, though the resort does open its doors to the public for dining and a seasonal farmer's market.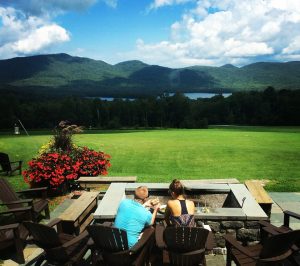 There are spa facilities and two dining options to choose from. The Tavern is a laid back setting that's open for lunch, dinner, and drinks. Its counterpart, the Restaurant at the Mountaintop, is more refined and sophisticated, but if you prefer something in between the two, you can have your meal delivered picnic style so you can take it on a pontoon boat or while hiking along the local footpaths.
The rooms are cozy, with an understated elegance and plenty of modern amenities. Many include patio areas with spectacular views for romantic sunset viewing. It's easy to see why it's a favorite choice for weddings–you truly feel like the only couple in the world in such a secluded and beautiful setting.