Vermont
Vermont is Full of Notable American History and Literary Locations
The most important historical stops across the state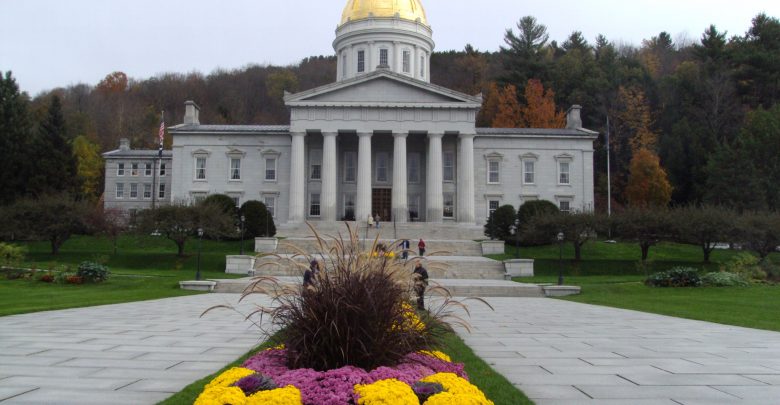 Vermont may be well-known for its natural beauty, its friendly faces, and its delicious maple syrup, but it has more to offer than all of these things. Vermont has a fascinating history that stretches back to the days when Native Americans inhabited the state. If you are a history buff, or if you're looking for some great historical locations to visit in Vermont, you can't miss these. Here are some of the most important historical locations in Vermont.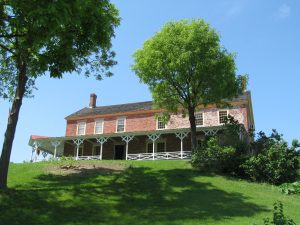 Chimney Point State Historic Site
A visit to Chimney Point State Historic Site will take you back in time to explore 9000 years of human activity in Vermont. The Chimney Point Museum is housed in a well-preserved tavern that was built around 1785. Inside, you'll find exhibits and artifacts dating back nearly 9000 years–relics and remnants of the first Native American people who hunted and fished the lands in Vermont.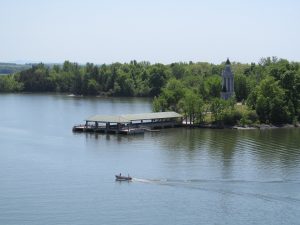 The museum details Vermont's history as a strategic settlement for French soldiers in the 1700s and its settlement as one of the United American states in 1791. Vermont wasn't one of the original 13 colonies (it was actually the 14th), but it almost wasn't included in the creation of the new United States. It even had its own military, known as the Green Mountain Boys (from the French words for green-vert, and mountain-mont). Of course, Vermont did eventually join the other states, and you can learn all about its strange and complicated path to statehood at the Chimney Point Museum.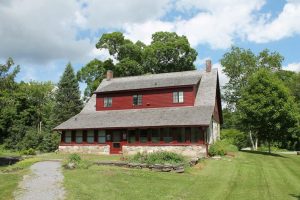 Robert Frost Farm
Quite possibly one of America's most beloved poets, Robert Frost spent the later part of his life living on a 150-acre farm on the outskirts of Ripton, VT. He lived and wrote at the farm during the summer and autumn months until his death in 1963. Frost enjoyed the rural setting and often stayed in a small cabin on the farm's land. Also known as the Homer Noble Farm, the property and its building are now owned by Middlebury College, who opens up the grounds to visitors during daylight hours.
Frost wrote five of his volumes of poetry while staying at the farm. Among these was 'A Witness Tree', which won him the 1943 Pulitzer Prize. Fans of the poet can tour the grounds and may visit Middlebury College campus to see Frost's Morris Chair, from which he did some of his writing while staying in the cabin.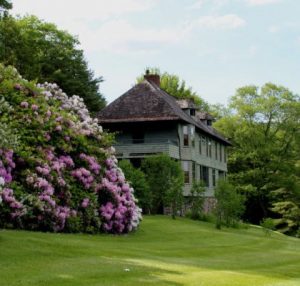 Naulakha (The Rudyard Kipling House)
Frost isn't the only notable name in literature to look for in Vermont. Rudyard Kipling also lived here for some time and wrote 'The Jungle Book' from his home in Dummerston, Vermont. He called the house Naulakha, from the Hindi word for 'a jewel beyond price'. It overlooks the Connecticut River Valley and no doubt provided him much inspiration for his detailed descriptions of nature in many of his books.
The house itself is a bit unusual–a combination of South Asian Indian bungalow and American Shingle style. Kipling built it with privacy in mind, therefore it has only a single entrance point. Kipling would likely find it very disconcerting that the house is now rented out as a vacation rental, where visitors can stay in the same place where he penned his most famous literary works.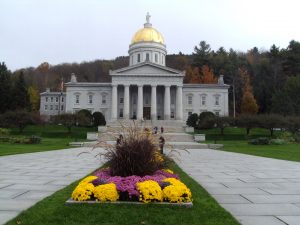 Vermont State House
The Vermont State House has stood for nearly 160 years as the capital of Vermont. It's an impressive architectural attraction as well as a historical one, since it's home to some of the state's most important works of art. With its distinctive golden dome and stark white structure, it truly is a sight to behold. It's the 'crowning jewel' of Montpelier and a great place to visit if you're interested in the state's history or politics.
The State House offers both guided tours and self-guided tours, so you can choose which suits your needs best. The guided tours are free and available to walk-in visitors from June through October. (Scheduled group tours run all year round.) The self-guided tours are available year round and include either a free check-out of an audio wand (with an audio tour guide) or you can download an audio file of the tour using your smartphone. If you can't make it to the State House, you can always take a 'virtual tour' at the House's website.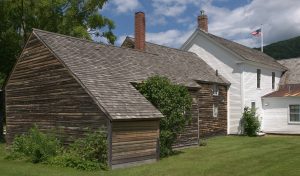 Calvin Coolidge Homestead
The 30th President of the United States was born and raised on a homestead in Plymouth Notch, Vermont. His father owned and operated a general store here as well, and seven generations of Coolidges are buried at the nearby Plymouth Notch Cemetery. The house where Calvin Coolidge grew up still stands and is open to the public. It's been very well preserved down to the last detail, including original furniture from Coolidge's family's personal collection.
Visitors are treated to more than just a glimpse into the Coolidge's lives–there's also a small schoolhouse in the visitors' district and a cheese-making shop. Whether you're a fan of the former president's or just a fan of the time period, there is much to appreciate in this tiny slice of Vermont's past.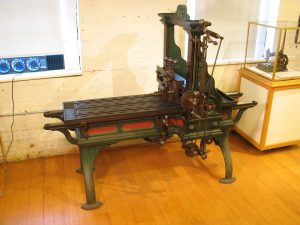 American Precision Museum
Modern industry wouldn't be the same today without the introduction of the first precision interchangeable parts, which happened to be first made at the Robbins and Lawrence Armory and Machine Shop (also known as the American Precision Museum.) Many people recognize this as the birthplace of the modern machine-tool industry. If you have a fascination with the history of manufacturing, you should definitely visit this museum.
Even if you aren't fascinated with manufacturing, you'll likely still enjoy learning about the history of the Museum and the technology contained within its walls. Plus, there are loads of hands-on exhibits and regular demonstrations to keep visitors of all ages entertained and educated. The Museum began life as an armory, creating weapons to be used in the Civil War. There are several displays that not only show how these weapons were able to be made very quickly, but also how the ability to rapidly manufacture such weapons affected the course of the Civil War and history in general.