Vermont
This Gorgeous Lake in Vermont Has Beauty, Personality, and a Sea Monster
Lake Willoughby is an underrated natural wonder you need to see at least once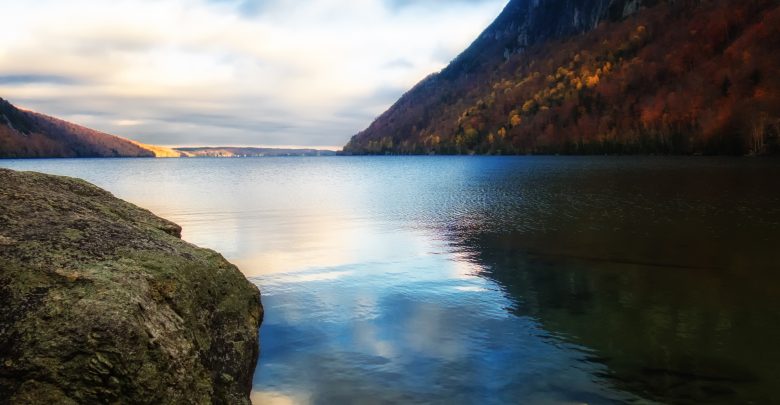 If you are looking for a state that is filled with nature and beauty, you might want to take a trip to Vermont. The state is known for the fact that there are more heads of cattle than there are people within its borders. One of the most beautiful spots in Vermont is Lake Willoughby, which is located in Westmore. It is well known by Vermonters, but not as famous outside of the state. If you want to see a natural wonder that goes on for miles, Lake Willoughby might be exactly what you are looking for. Have your camera ready, because you are going to want to capture every moment that you can.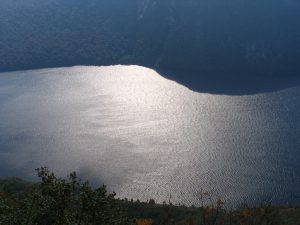 Size
Lake Willoughby is long and thin, and it is huge. It is about five miles in length and one mile across. It has a surface area of approximately 1,687 acres. It is also quite deep for a body of fresh water. The average depth is 185 feet, and at the deepest point it is 320 feet deep. It is the largest lake in the country that is contained completely within a state, and the second deepest lake in the country. The only lake that is deeper is Lake Champlain. Lake Willoughby was formed by a glacier, and it is part of the Saint-Francois River watershed. It is listed as a National Natural Landmark.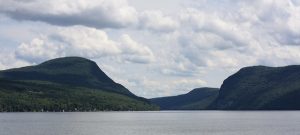 Willoughby State Forest
Lake Willoughby runs through the middle of Willoughby State Forest. This consists of 7,682 acres. Within Willoughby State Forest you will find Mount Hor, which is 2,648 feet, and Mount Pisgah, which is 2,751 feet. Both offer fantastic views of Lake Willoughby. There are two natural areas that are located within Willoughby State Forest. They are Marl Pond and Swamp Natural Area, and Willoughby Cliffs Natural Area.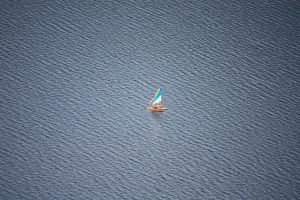 Water Activities
There are natural sand beaches at both the north end and south end of Lake Willoughby. Much of the coastline is undeveloped. Fishing is quite popular in Lake Willoughby. There are many different types of fish, including rainbow trout, whitefish, Atlantic salmon, and yellow perch. Some of the fish species are stocked, but most are wild. Swimming is popular from the beaches, but Lake Willoughby is known for its cold waters. During the summer you will see people on jet skis, as well as others who are kayaking or canoeing. Sailing and tubing are popular as well. During the winter months, it is common to see people ice fishing. The world's largest ice fishing lake trout was caught by an ice fisherman in Lake Willoughby. The fish weighed 39 pounds. There could also be ice skaters, but they need to be careful. The ice does not freeze as fast as other lakes because the water is so deep.
Willy
Much like Loch Ness in Scotland, Lake Willoughby has its own sea monster legend. The monster that is supposedly within the waters of Lake Willoughby is known as Willy. Sightings of Willy go all the way back to 1868. It is believed that the legend was started because of a 23-foot eel that was killed by a 12-year-old boy. Willy is supposed to have humps on his back, and is shaped like a snake or an eel. There are no clear pictures of Willy.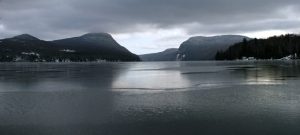 Seasons
Like the rest of New England, Vermont and Lake Willoughby enjoy four distinct seasons. During the spring the area is alive with color. It comes from wildflowers and tree buds. The summers are green. Lake Willoughby and the surrounding areas are known for cool temperatures in the summers. In the fall it is a different type of color that you will see. The fall foliage is incredible, especially when the colors reflect off of the water in the lake. During the winter, everything turns to ice, and there is a good chance that the ground will be covered with snow. No matter when you visit, it will be beautiful.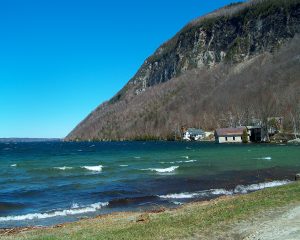 Devil's Rock
On the Mount Pisgah side of Lake Willoughby is an area that is known as Devil's Rock. This is a popular spot for cliff diving. The reason why it is called such is because there is a picture of a devil painted on a rock. Divers and jumpers are advised to jump at their own risk.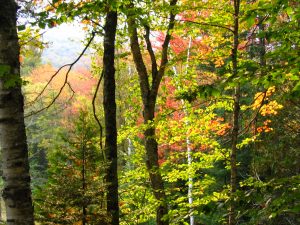 Hiking
If you visit Willoughby State Forest, there are many hiking trails. The trails are of various difficulties, and some of them also include climbing. There are miles of trails that you can hike on, and it is recommended that you pick up a guide if you are unfamiliar with them. The guide will give you information on the lengths of the various trails, and will also let you know how much of a climb the particular trails are. Along the trails, you will most likely see plenty of wildlife. In the area, there is a natural nesting habitat for the rare peregrine falcon. There are over 100 other species of birds that are known to make the area home. During the winter months, cross country skiing is extremely popular. Snowshoeing is also an activity that many people will partake of.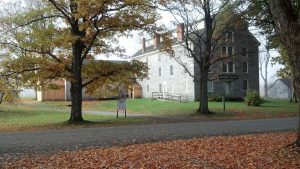 Accommodations
Lake Willoughby is not the type of place where you can take it all in in just one afternoon. You are going to want to stay for a while. There are plenty of vacation rentals that are in the area. Many of these are private residences that people will rent out to visitors. There are also many different bed and breakfasts in the area. For a more rustic feel, there are cottages and cabins for rent. More traditional accommodations are available as well. Lake Willoughby is growing as a romantic destination, and is becoming a more common place to honeymoon. If you decide to stay for a while, the area has a lot of history. You can visit museums in nearby towns. One interesting side trip that you could take is to the Old Stone House Museum near the town of Orleans. This was constructed by Alexander Twilight. He was the first known African-American to graduate college. He also served as a state legislator.