Utah
You'll Want to make Time for These Treasure Troves of Art, History and Science
The best museums to check out in Utah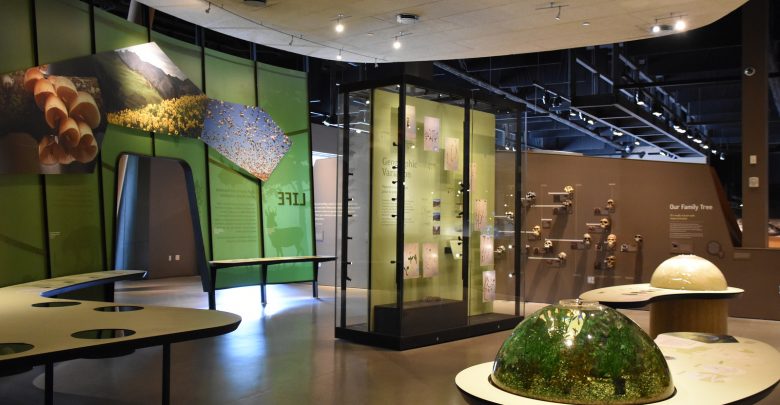 When you think of Utah, images of snow-covered mountains probably come to mind.  And with good reason – some of the best skiing in the United States can be found here!  But there's so much more than mountains to see in this state.  After you hit the slopes, try unwinding with one of these fabulous Utah museums.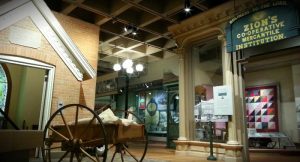 Church of Jesus Christ of Latter-day Saints Museum of Church History
The next time you're looking for something to do in Salt Lake City, why not check out the world's newest major religion?  The Church of Jesus Christ of Latter-Day Saints Museum of Church History (try saying that three times fast!) explores the Mormon religion and its fascinating history since its founding in New York in 1830.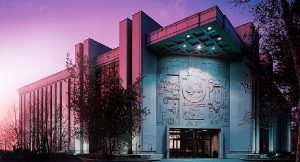 From there, Mormons were forced to migrate west until they arrived in Salt Lake City, where they were finally able to freely practice their religion.  You'll find lots of artifacts from the church's history here, and you'll gain insight into the lives of Mormons over the past two centuries.  So if everything you know about Mormons, you learned from the hit musical The Book of Mormon, this is the place for you!
The Natural History Museum of Utah
The ultra-modern Rio Tinto Center in Salt Lake City, wrapped in copper mined from just across the valley, is home to the Natural History Museum of Utah.  You can drop by for a free tour of the building's architecture, but of course, there's much more to stay for!  Take a look at the stunning foothills surrounding the museum, and you'll get a sense of the scale of Utah's geology – and it's all represented here.  From dinosaurs to bugs, precious gems, and ancient cultures, you'll find it at the Natural History Museum of Utah.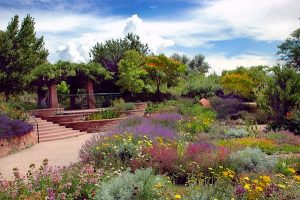 Red Butte Garden and Arboretum
For a completely different take on "museum", head to the Red Butte Garden and Arboretum.  You won't find dinosaurs or ancient artifacts here, but this educational center will take your breath away nonetheless.  It's located on 100 acres, and is the largest botanical garden in the Intermountain West.  Wander the many miles of footpaths and be amazed at the stunning beauty of nature – in spring, over 400,000 bulbs bloom, creating a kaleidoscope of color.  There's an outdoor summer concert series, and an impressive variety of landscaping and gardening classes for adults.  If you've ever wanted to know how to grow lavender, create the perfect succulent centerpiece, or attract butterflies to your garden, this is the place for you!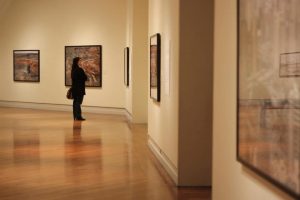 The Brigham Young University Museum of Art
Art lovers will enjoy the huge Brigham Young University Museum of Art in Provo, where you'll find four floors and more than 100,000 square feet of art including sculptures, drawings, paintings, photography, and art installations.  As part of the Brigham Young University, the museum also includes classrooms, theater, gift shop, and an auditorium, as well as top-of-the-line design and fabrication areas.  Artists represented here include Rembrandt, Norman Rockwell, and Maynard Dixon.  When you've had your fill of the expansive art collection, take a break at the Museum Café, which has a great view of the sculpture garden and reflection pool.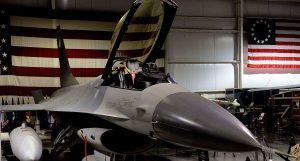 The Hill Aerospace Museum
More than 150,000 visitors from all over the States and even the world flock to the Hill Aerospace Museum, south of Ogden.  Part of the Hill Air Force Base, this museum is perfect for anyone with an interest in World War II or airplanes.  There are over 4,000 artifacts here, including over 90 aerospace vehicles, military aircraft, and missiles on display.  Also included in the collection are military uniforms, munitions, ordinance and lots of related artifacts.  The museum is considered one of the foremost attractions in the state, and it's completely free!  Donations are always accepted, of course.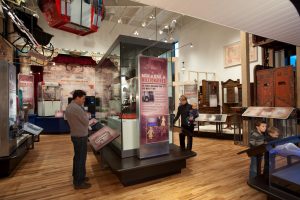 Park City Museum
Check out local history in a historic setting at the Park City Museum, partially housed in City Hall, which dates back to 1885, just a year after Park City became a city.  This museum is all about protecting and preserving the rich history of this popular Utah city, and promoting Park City's heritage to residents and visitors alike.  You'll find interactive exhibits here that touch on the city's history as a mining town and booming ski resort.  Kids can explore the museum as detectives as part of the "Park City History Detectives" activity, and the museum also hosts a Historic Home Tour and Historic Walking Tour.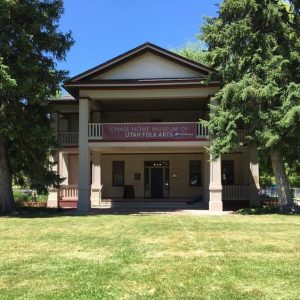 Chase Home Museum of Utah Folk Art
History and art come together at the Chase Home Museum of Folk Art, in Liberty Park.  The structure here dates back to the 1850s when it was built by Mormon leader Brigham Young, who settled and farmed the surrounding 110 acres of land; it later became Liberty Park.  Today, this historic site is home to the Utah State Folk Arts Collection, and it's a feast for the eyes!  You'll find items created by Utah's indigenous peoples, including toys, instruments, basketry, and tools from Shoshone, Goshute, Ute, Navajo, and Paiute tribes.  There are also offerings that represent pioneer life in the area, including photos, rugs, crafts, and quilts.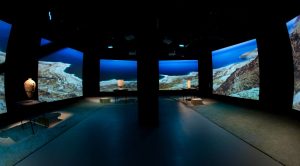 The Leonardo
No, you haven't been transported to the Italian Renaissance!  But this Salt Lake City museum is inspired by Leonardo De Vinci's curiosity and belief that art and science are not mutually exclusive.  The Leonardo blends disciplines like math, art, engineering, science and technology in interactive, hands-on exhibits that encourage you to explore your creative side, and think differently about the world around you.  Galleries feature topics as diverse as perception, flight, and Jackie Chan.  Stay awhile, and let your mind play!