Mississippi
The Most Lovely Churches in Mississippi
You'll be inspired by the beauty of these historic churches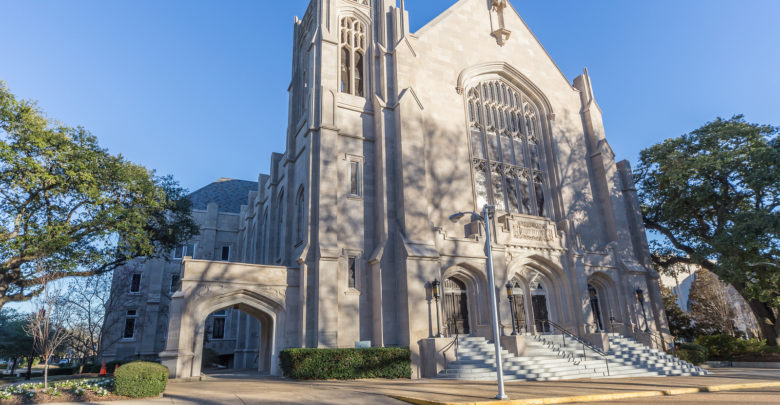 Mississippi has always been considered a religious state and comprises part of the Bible Belt.  In fact, some polls have deemed Mississippi the most religious state in the entire country.  Unsurprisingly, then, there are some magnificent houses of worship here, representing various architectural styles, often dating back centuries.  Each church has its own fascinating history, and some of the most inspirational buildings have earned a spot on this list.  Why not stop by for a look the next time you're in Mississippi?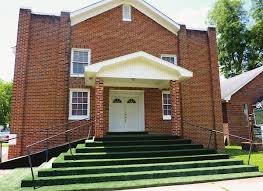 Belle Flower Missionary Baptist Church
Belle Flower Missionary Baptist Church has been through an awful lot since it was founded in 1868.  Mississippi's third-oldest Baptist church is also Grenada's oldest African-American church, and it was an important center for meetings during the Civil Rights Movement.  Martin Luther King Jr. even spoke from the pulpit of the church once.  Tragically, it was bombed in 1967, but the church's commitment to social justice remained as strong as ever.  More recently, this tidy little red brick building sustained storm damage in 2019, but this historic church just won't quit, which we think makes it pretty inspirational.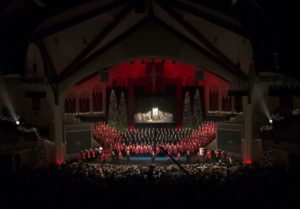 First Baptist Church, Jackson
Built in 1926, this sweeping structure in Jackson looks much older than it actually is.  With a grand staircase leading up to multiple arched double doors, the huge building includes plenty of stunning neo-Gothic details like arches and delicate window details.  The immaculate light stone makes the church, which looks mid-way between a castle and a cathedral, stand out even more.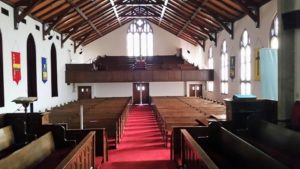 First United Methodist Church
The oldest organized church in Greenville, First United Methodist Church, was established back in 1830.  Initially, church services were held in the home of a local woman, who opened her doors to traveling clergy members.  First United Methodist Church is an impressively large building, with gorgeous stained glass in its arched, white-trimmed, Gothic windows.  It's definitely worth stopping by the next time you're in Greenville.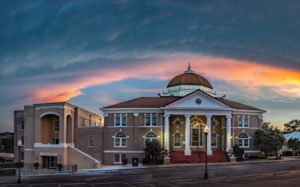 First Baptist Church, Pontotoc
Another show-stopping First Baptist Church can be found in Pontotoc – and you can't miss it.  It was constructed in 1914 in the neo-classical style, which gives the church its eye-catching façade featuring imposing Ionic columns.  Draw your eyes up, and gaze at the red-tiled octagonal dome that brings to mind the US Capitol Building, and its inspiration, the ancient Pantheon in Rome.  The lovely, white-trimmed stained-glass windows here are original, and the church welcomes visitors so come on in to take a look!
St. Paul's Episcopal Church
The current St Paul's Episcopal Church in Columbus was completed in 1860, as a replacement for the previous church on that site that had been destroyed by fire.  Built with symmetry in mind, this beautiful building is made of brick with arched windows, a central tower, and pinnacles along the sides of the main building.  In fact, it appears almost like a miniature version of a medieval cathedral somewhere in Europe.  It also boasts a modest claim to fame: Rev. Walter Dakin, Tennessee Williams' grandfather, was rector here.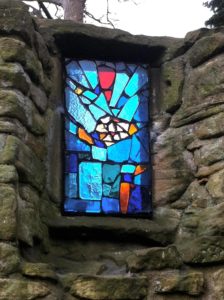 St. Mary's Chapel
This tiny chapel in the woods near Natchez could easily be overlooked – but this hidden gem is one of the most beautiful churches in Mississippi.  It was constructed in 1839 and was once part of the Laurel Hill plantation, which burned down in the 1960s and left this magnificent little church behind.  St Mary's Chapel has an exterior made of stucco and brick, with a Gothic spire and iron cross.  The toll the years have taken on the church is visible on the exterior, only adding to the impression that this hauntingly beautiful church has been here for an impossibly long time.  Step inside and take a look at the marble floor and statues, intricate woodwork, and exquisite stained-glass window.  More than a hundred slaves were baptized here, and the Mercer family, who owned the plantation, are buried in a vault under the altar.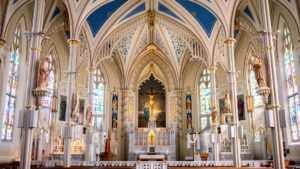 St. Mary's Basilica
Once you've explored St. Mary's Chapel, head to St. Mary's Basilica, also in Natchez, for a church experience of a very different sort.  Construction on St. Mary's Basilica took decades, and was completed in 1882.  When you get here, you'll understand why it took so long to create this masterpiece!  The basilica is two stories high, with all of the elaborate features you'd expect from a Gothic Revival building: buttresses, pinnacles, recessed arches, and a square tower with a spire.  But it's the interior of the building that really impresses.  It's simply jaw-dropping, with ribbed vaulting, a cheerful bright blue ceiling, and colorful, elaborate carvings.  St. Mary's Basilica is the main landmark for the city, and it's easy to see why!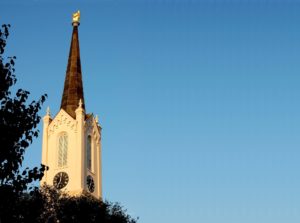 First Presbyterian Church
This neat and tidy white church in Port Gibson seems, at first glance, to be the epitome of beautiful old churches, with its symmetry, beautiful tall arched windows, and clock tower.  But look a little closer at that steeple, and you'll see something interesting adorning the very top – rather than the expected cross, there's a huge gold hand with an index finger pointing upwards, to heaven.  Built in 1859, this is a unique church that you won't soon forget!