Mississippi
You Won't Find Better Ice Cream Anywhere in the Deep South
9 amazing ice cream stops around the Magnolia State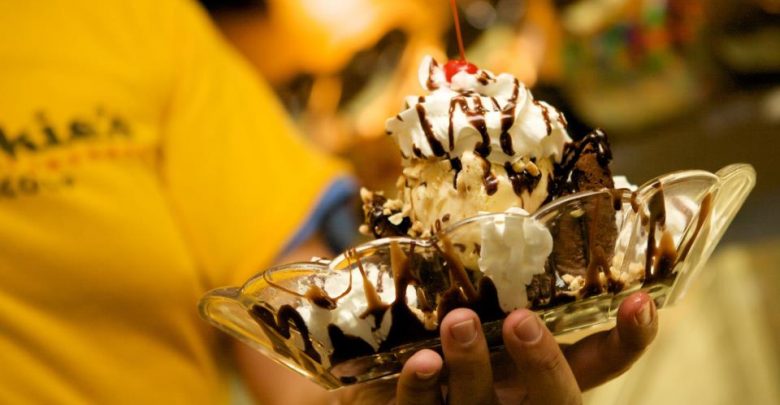 It's no secret that Mississippi gets ridiculously hot during the summer months. In fact, this state can even see some overly warm temperatures during the spring and fall seasons. It is in the deep south after all, and the muggy southern weather is one stereotype that holds true.
For this reason, Mississippians love their ice cream. It's the perfect treat for those super hot days because it offers a way to cool off right along with a yummy sweet. Besides, hanging out at the local ice cream parlor is the perfect social event, and ice cream shops often become busy community hubs.
If you're looking for an excellent ice cream shop in this warm state, try the options below.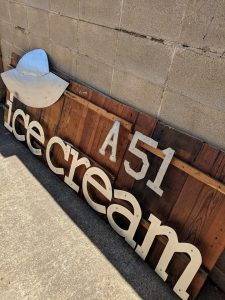 #1: Area 51 Ice Cream
Hernando, MS
Area 51 Ice Cream might be a simple and ordinary looking place, but the ice cream is far from ordinary. In fact, many Mississippi residents even claim this is the best ice cream in the state.
The shop never has very many flavors at one time. However, they do rotate through flavors to keep things interesting, and each and every flavor they have is out of this world. Best of all, the staff are always friendly, welcoming, and happy to help.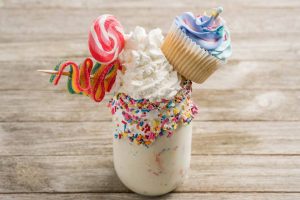 #2: Ice Cream Corner
Gulfport, MS
Only slightly bigger than Area 51, Ice Cream Corner is another fabulous place to pick up some frozen treats. This little shop does have a bit of seating, meaning you can enjoy your dessert in the shop, and because they serve Hershey-brand ice cream, you can rest assured you'll enjoy whatever you order.
Lastly, this adorable little ice cream stop has some super friendly staff, helping to make it even more appealing. Be sure to stop by the next time you're in the Gulfport area!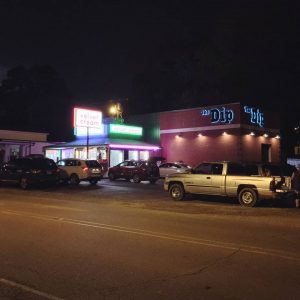 #3: Velvet Cream – The Dip
Hernando, MS
A local favorite, Velvet Cream is a drive-up eatery with some serious character. This tiny food stop serves up some of the best burgers and hot dogs around, meaning you can make your visit here into a full-fledged meal.
Of course, once you finish your all-American dinner, you will definitely want to order some ice cream. Just as the name suggests, the ice cream here is velvety smooth. On top of that, they have an astounding number of flavors, meaning there is something for everyone.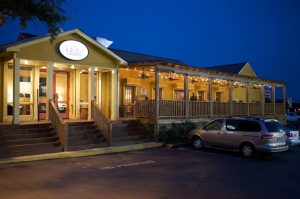 #4: Sal and Mookie's New York Pizza and Ice Cream Joint
Jackson, MS
Another great place to go for ice cream and a meal is Sal and Mookie's New York Pizza and Ice Cream Joint. As you might've guessed, this local family-friendly restaurant serves up New York-style pizza, and it is excellent.
That said, the main reason to visit is for the ice cream. Not only do they have fabulous ice cream, but the creative and unique treats they make with said ice cream are incredible.
We highly recommend the Lucky Charm Shake, as well as the Double Stuffed Oreo Supreme. Yum!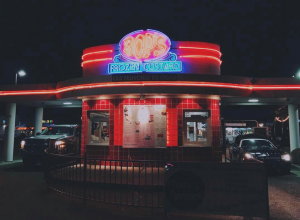 #5: Bop's Frozen Custard
Jackson, MS 
Okay, so technically Bop's doesn't serve ice cream. However, we think frozen custard is close enough, and we definitely feel like Bop's deserves a place on this list.
Yes, they do have some other things on their menu. However, the frozen treats are definitely the stars of the show here. The custard is thick and delicious, and the wide variety of flavor combinations is simply wonderful.
Order your custard as a concrete, a sundae, or in a cone. No matter how you order, you aren't likely to be disappointed.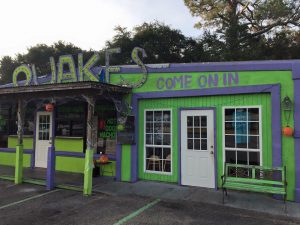 #6: Quakes Ice Creamery
Ocean Springs, MS
Looking for a sweets shop with character? Quakes Ice Creamery is your place!
This super funky shop features all sorts of colorful and wacky decor, including walls that guests are allowed—even encouraged—to write on. Obviously, this makes for some fun reading to be enjoyed while eating your frozen treat.
Now, this is another place that serves frozen custard rather than actual ice cream. That said, it is amazing and most certainly deserves a place on our list. There are a variety of awesome choices, and every single one is delicious.
Of course, those who prefer something other than frozen custard often do appreciate the shaved ice options as well.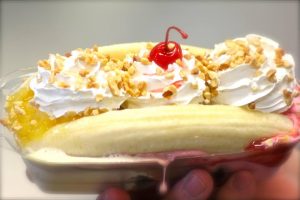 #7: Ice Cream and More
Gaudier, MS 
Sundaes, snow cones, ice cream on a stick, frozen bananas…name it and Ice Cream and More probably has it on hand. This place has been a local favorite for many years, and judging by the popularity of the place, it'll be in business for years to come.
Because of their wide variety of treats, one could easily visit every day of the hot Mississippi summer and never get tired of it. The staff are kind and helpful, and are great to chat with when the place isn't too busy. Additionally, the large amount of seating is hugely helpful during those busy times.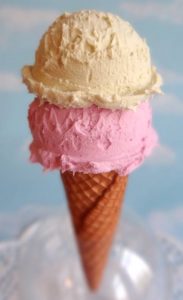 #8: Walnut Square Gifts and Stationery and Ice Cream Parlor
Hattiesburg, MS
An adorable gift shop and ice cream parlor combined, the Walnut Square Gifts and Stationery and Ice Cream Parlor is firmly rooted in Hattiesburg culture.
It once served as a local pharmacy and ice cream parlor, but was changed to a gift shop to suit the changing needs of the locals and visitors. Nevertheless, the place hasn't lost a single ounce of its charm. The shakes are delicious and the daily specials make a sweet place even sweeter.
#9: Borroum's Drug Store and Soda Fountain
Corinth, MS
As old fashioned as they come, the soda fountain in Borroum's Drug Store and Soda Fountain is filled to the brim with nostalgia, sweets, and good eats. They have some excellent burgers and sandwiches, and the milkshakes are wonderful. Of course, the vintage decor really adds to the experience.
Be sure to head to the back after your dessert to check out the adorable pharmacy, which is the oldest one in all of Mississippi.