Oklahoma
We Have the Perfect Plan for Enjoying T-Town
A few days in Tulsa = great food and plenty of fun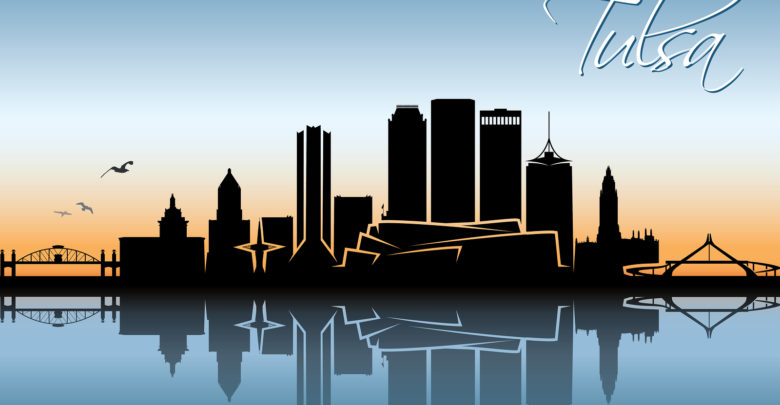 From the outside, Oklahoma may not seem like the greatest vacation destination, but this simply isn't true. This amazing state has two awesome cities that are chock-full of things to see, do, eat, and enjoy. One of these is, of course, Oklahoma City, which always seems to get the most attention.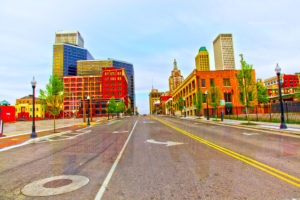 The other? Tulsa, Oklahoma—a surprisingly exciting hub of entertainment and fun that people of all ages can enjoy.
If you're planning a trip to Oklahoma soon, we highly recommend spending at least a weekend in Tulsa and soaking it all in. Wondering what to do during your time there? Here are 9 of our very favorite things to enjoy while in this fun city.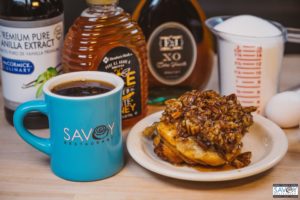 #1: Grab Breakfast at Savoy
Everyone knows that breakfast is the most important meal of the day, so you really ought to make it a good one. Luckily, when you're in Tulsa you can stop by Savoy for some of the best breakfast food you've ever had.
This place is known for their cinnamon rolls, but no matter what you order, you're sure to love it. Best of all, you can bet you'll receive amazing, friendly service in true Oklahoma style.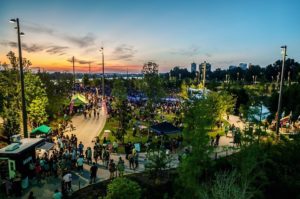 #2: Explore The Gathering Place
Easily one of the best parks in the country and the best attractions in Oklahoma, The Gathering Place is a must-see. This enormous park features different themed "lands", each of which includes a super cool playground.
There are castles, water play areas, gardens, walking trails, boat rentals, restaurants, and pretty much anything else you might want from a park. Be sure to leave yourself plenty of time to explore this amazing place because you're going to need it.
#3: Perk Up with Coffee at Coffee House on Cherry Street
The mid-morning hour calls for a good cup of joe, and the place to get one is Coffee House on Cherry Street. This little coffee shop is a local favorite, and once you visit, you're sure to understand why. Not only do they have fantastic coffee beverages, they also serve up delicious pastries and other yummy goodies, and the staff is friendly and welcoming.
Be sure to bring a good book, a podcast to listen to, or a friend to chat with, because you're probably going to want to hang out for a while.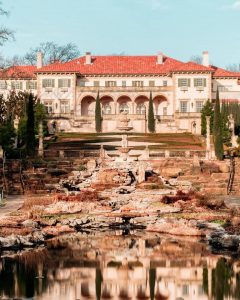 #4: Steep Yourself in Culture at the Philbrook Museum of Art
Looking for a wonderful indoor activity? If so, the Philbrook Museum of Art won't disappoint. This place is frequently voted the best museum in Tulsa, and we can't say we disagree. The museum features a wide variety of beautiful works, and one could easily spend hours lost in the beauty of it all.
Note: If you like this museum, you'll also enjoy their downtown location: Philbrook Downtown. Art enthusiasts will want to allow plenty of time to see both.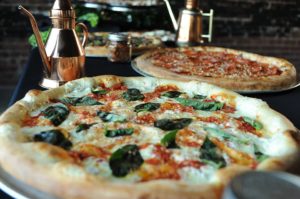 #5: Enjoy Lunch at Andolini's Pizzeria
When lunchtime rolls around, you'll want to make your way to Andolini's Pizzeria. This place serves up some of the very best slices around, and the service is spectacular.
People adore their garlic knots, so be sure to order some of those to start your meal off. If you're feeling adventurous, you might even try one of their less traditional pies.
No matter what you order, you can count on it being served up with a smile.
#6: Walk and Play at Mohawk Park
Yes, we did include two parks on his list. However, you need to trust us when we say they're both here for good reason. We already talked about the amazing things The Gathering Place has to offer, so let's discuss Mohawk Park.
This sprawling park features lovely walking trails, perfect for an afternoon stroll. Those who enjoy golfing will love the golf course that calls this park home, and the kids will have a blast at the splash pad, swimming pool, or sports complex.
All that said, some of the best features of this park are the Tulsa Zoo and the Oxley Nature Center—both fabulous places to learn about animals.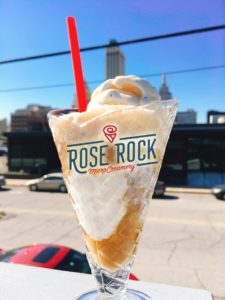 #7: Eat Ice Cream at Roserock Microcreamery
Serving up handcrafted, all-natural ice cream in a wide variety of rotating and seasonal flavors, Roserock Microcreamery is the ideal place to grab a sweet treat and cool off.
Here you'll find classic flavors such as chocolate and vanilla, of course, but you'll also discover unique and interesting flavors, often made with locally sourced ingredients. We especially love their strawberry and peach flavors, both of which are made using Oklahoma produce.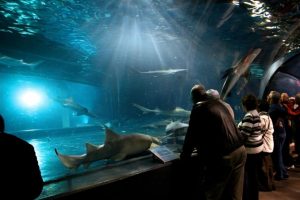 #8: Dive into Oklahoma Aquarium
An amazing aquarium may not be the thing you expect to find in Oklahoma, but Oklahoma Aquarium is just that. Technically located in Jenks, those visiting Tulsa will have to make a short drive to visit, but that drive is definitely worthwhile.
The aquarium features an enormous collection of animals, including a pufferfish, an octopus, fish, turtles, shrimp, and much, much, more. Kids love the touch tank—which includes sharks and stingrays—and we love checking out the adorable otters.
Of course, you absolutely must check out the country's largest shark tank while you're there, and if you have little ones, be sure to finish off your visit with some play time on the aquarium's playground.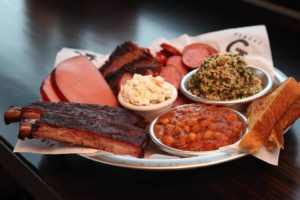 #9: Savor Dinner at Albert G's BBQ
Obviously, you're going to need to eat dinner each night during your getaway. Luckily, there are lots of great places to grab a bite in Tulsa. One of our favorites is Albert G's BBQ.
Albert G's is a fabulous local favorite that every barbecue fan needs to try at least once. They serve up all your favorites, such as pulled pork, ribs, and brisket, as well as some wonderful sides like mac and cheese, baked beans, and french fries. Regular customers also highly recommend the pecan pie for dessert.
To top it all off, the prices are beyond fair, meaning you won't be left penniless after enjoying your hearty meal.
Obviously, Tulsa is a place that is well worth visiting. We'd love to hear all about your visit to this super fun city. Come back and let us know about your favorite memories in Tulsa!