Oklahoma
Coffee Enthusiasts, OKC Has You Covered!
The best coffee shops in Oklahoma City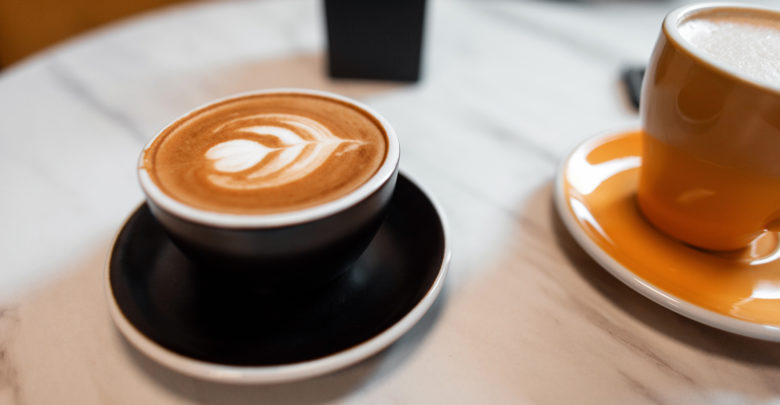 Coffee is important no matter where you happen to be, Fortunately, Oklahoma City is well aware of this fact, and provides visitors and residents with plenty of amazing coffee shops to choose from.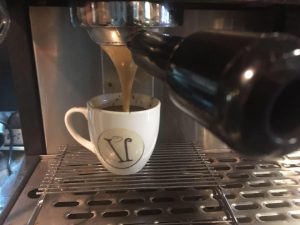 Whether you're looking to grab a cup of joe on your way to the next place or sit and relax for awhile, and whether you like your coffee strong and black or flavored and sweet, there is a place for you in OKC.
Below we've compiled a list of our absolutely favorite coffee shops in Oklahoma City and the surrounding area. Pull out this list the next time you're in OKC and stop into one or two of these wonderful local joints. You're sure to be pleased with what you find there.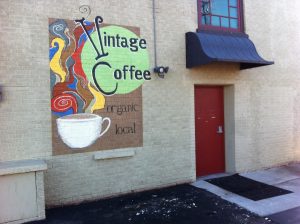 Vintage Coffee
Vintage Coffee is an adorable coffee shop that has been around for quite some time. Despite the fact that the shop is hidden away in the basement of a church, most locals can tell you exactly where to find the place, which shows just how popular it is.
Because they build their drinks from scratch using unsweetened flavorings, you can have your drink made exactly as you like it when visiting Vintage Coffee. Want your drink made with stevia instead of sugar? No problem! Prefer a less sweet version of a mocha? Done!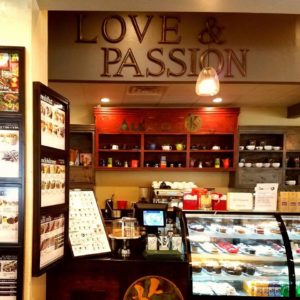 All About Cha
A local chain that has been popping up around every corner lately, All About Cha is a super fun shop that offers a wide variety of interesting beverages and sweet treats. Their drinks feature both coffees and teas, and everything we've tried here has been incredibly well made.
We especially like the Iced Black Royal Tea, which is a rich and creamy sweet iced tea drink that gives an excellent caffeine boost and tastes wonderful to boot.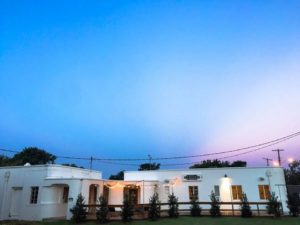 Classen Coffee Co.
Relatively new to the scene is Classen Coffee Co. This tiny shop has a very limited menu, offering only the most basic of coffee drinks and flavors. That said, they do what they do well, and we definitely enjoyed our experience here.
They offer as much indoor seating as they can squeeze into the place, and tons of outdoor seating as well. We highly recommend visiting Classen Coffee Co. on a nice day so you can sit outdoors on their lovely patio and enjoy your drink and the weather.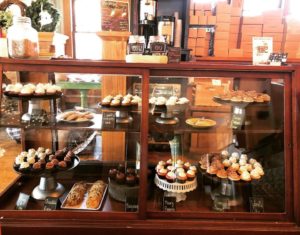 Cuppies and Joe
Like Vintage Coffee, Cuppies and Joe is incredibly popular with the locals. While the focus at this shop is mostly on cupcakes, they actually do coffee just as well as they do baked goods.
We love the espresso served here, and the espresso shake is especially wonderful. Of course, a good old cup of brewed coffee is also great when enjoyed alongside a tasty cupcake (or two).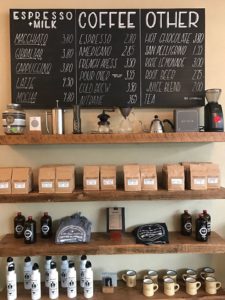 Coffee Slingers
Looking for a serious cup of coffee? Coffee Slingers might be your place. While the people working this joint do get called "coffee snobs" from time to time, you can bet they know what they're doing.
Using locally roasted coffee, these baristas whip up an excellent coffee drink—complete with latte art, where applicable—in no time at all. The cappuccino comes highly recommended, and the "cereal milk latte" is an interesting treat everyone should try at least once.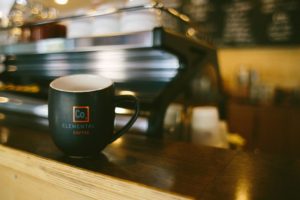 Elemental Coffee
Elemental Coffee is an awesome local shop. This place is highly focused on the quality of their coffee, and even goes so far as to roast their beans in-house.
While you won't find any super sweet, overly flavored drinks here, you can count on a great cup of coffee every single time. This is because the baristas here are passionate about what they do and are eager to share it with the world.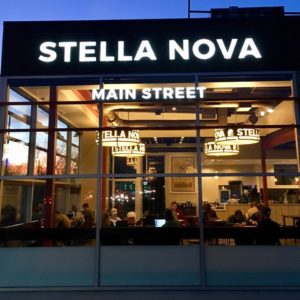 Stella Nova
Another local chain, Stella Nova is one of the new kids on the block in terms of coffee shops. The overall vibe of this shop actually reminds us a lot of Starbucks, but the drinks served here are definitely a step above the big coffee chain.
Any espresso-based drink you order here is sure to be good. However, we also have a deep love for the chai served here, and highly recommend the chai latte or even the frozen chai. Both are fantastic!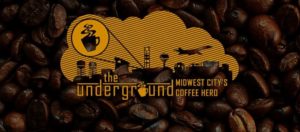 The Underground
Technically, The Underground is located in Midwest City. However, seeing as Midwest City is a suburb of Oklahoma City, we think this shop deserves a place on our list.
A local hot spot, The Underground is the perfect community gathering place and is constantly used as such. The owners and staff are friendly, welcoming, and active in the community, and the drinks are fantastic. Who could ask for more than that?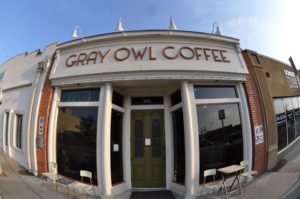 Gray Owl Coffee
This is another shop that is technically in a suburb of the actual city— Norman, OK, home of the University of Oklahoma. However, it's such a popular place that we simply couldn't leave it off our list.
Gray Owl Coffee is an eclectic and artsy little place where people love to come together. There are games available for guests to play and books to be borrowed. It's also the perfect study space for students of the nearby college.
We love their simple menu, and have adored every beverage ordered from it.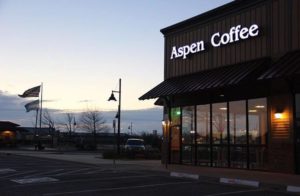 Aspen Coffee Company
Finally, we must mention Aspen Coffee Company. This sleek and modern shop is on the smaller side but still manages to provide plenty of seating. This is a good thing, considering how busy the shop tends to be.
The espresso here is fantastic, so any beverage that incorporates it is sure to be delicious. We also love the granita beverage here—this is a frozen coffee drink that is quite different from others we've tried, both in consistency and flavor.
Clearly, Oklahoma City is a fabulous place to be for coffee fans of all kinds. Why not give a few of these places a try? We're betting you'll find someplace you love and return to during every visit to the great state of Oklahoma.