Delaware
The Best Beans, Brews, and Bistros in Delaware
These trendy coffee shops in DE are all the rage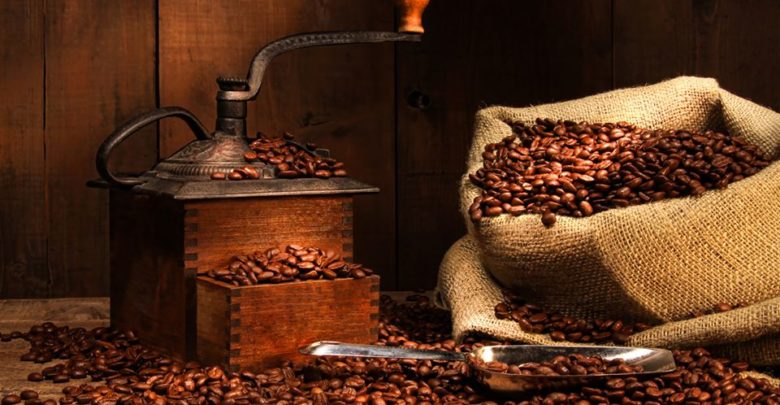 Known as the "First State" because it became the first to ratify the US Constitution, Delaware is a place of great American history. Unbeknownst to many, though, Delaware is also home to some high quality coffee shops. These are the top coffee shops in Delaware right now.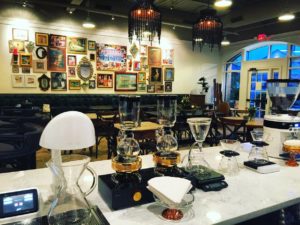 Brew Haha – Wilmington, Delaware
Serving several cities in Delaware, BrewHaha is an incredibly successful coffee shop that hasn't sacrificed its quality despite growing in quantity. Inspired by the premier espresso bars of Italy, the founders wanted to offer a boutique experience where every drink is delicious and every customer is cared for. Their cafes strive to be a combination of Italian quality and Delaware friendly. They have been named Best of Delaware for twenty-four years running.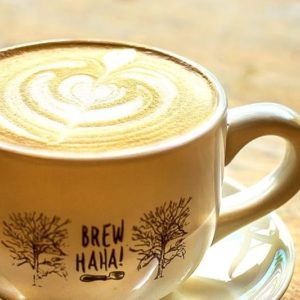 In terms of a menu, they offer espresso, cortados, Cubanos, macchiatos, cappuccinos, americanos, many types of lattes, mochas, mochaccinos, café au laits, cold brews, Thai iced coffees, affogatos, and hot chocolate. They serve their lattes with flavored syrups upon request including almond, caramel, coconut, frosted mint, hazelnut, mango, mojito, passion fruit, peach, pomegranate, raspberry, salted caramel, strawberry, and vanilla. They also have sugar free options of caramel, chocolate, hazelnut, raspberry, vanilla, and white chocolate, and their seasonal selections of syrups are gingerbread and peppermint.
The Cobblestone Café – Dover, Delaware
The Cobblestone Café is a cozy spot run by a team of one. A woman runs the entire place by herself, but she's able to deliver delicious food and coffee without fail. The menu and seating area are quite simple, but not without charm. You are guaranteed to get a good cup of coffee and a filling, flavorful meal here.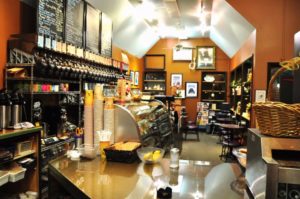 The Coffee Mill – Rehoboth, Delaware
The baristas at the Coffee Mill always strive to achieve the perfect cup of coffee for every guest. They always have a fresh supply of different blends of coffee. Flavored drinks include caramel kiss, chocolate thunder, chocolate raspberry, French vanilla, hazelnut, Irish crème, macadamia nut crème, spiced butter rum, snickerdoodle, toasted almond crème, toffee crunch, vanilla raspberry, white Russian, Jamaican me crazy, crème brulee, and coconut crème. Coffee blends include Costa Rican, Jamaican Blue Mountain, Jungle Java, Kenya AA, Mocha Java Harrar, San Francisco Blend, Rwandan "Bufcafe," and Copper Canyon. They also have a range of organic coffees. This shop opened in 1984 and has been known for serving and selling the best coffee in Rehoboth Beach for decades.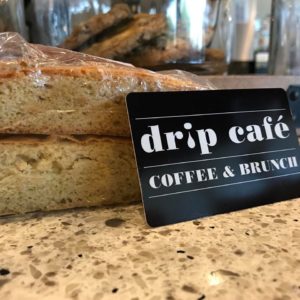 Drip Café – Hockessin, Delaware
Not only is Drip Café a great spot for a steaming hot cup of coffee, but it serves some of the best brunch you can imagine. They have a menu full of fresh and exciting brunch options. Through working with local vendors, they deliver the freshest coffee and food. Drip Café serves as a centerpiece for people to come together in the Hockessin community. Since opening their doors in 2013, they've found that they've been able to provide a backdrop for people to connect with one another over real, delicious food and coffee. Coffee on their menu includes pour-overs, French press, café au lait, cold brew, espresso, café bombon, cortado, cappuccino, americano, latte, and the "live wire" – a house coffee with a shot of espresso and mocha syrup. They also have chai lattes, London fogs, and ice cream!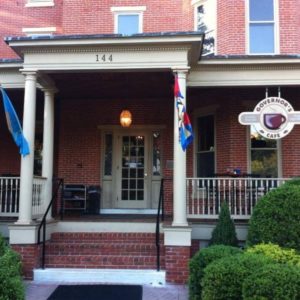 The Governor's Café – Dover, Delaware
Located on the Heritage Trail of Dover, directly across the street from the Governor's Mansion, The Governor's Café is a delicious and historical spot for coffee. The house was built in 1857 with a tower addition in 1885. Their beverage menu includes brewed coffee, lattes, espresso, cappuccinos, Spanish lattes, chai lattes, iced lattes, and smoothies. Enjoy a cookie or slice of cheesecake with your coffee and explore the historical Governor's Café.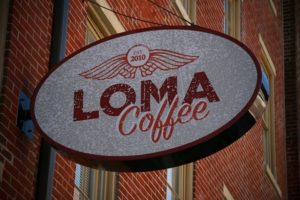 LOMA Coffee – Wilmington, Delaware
Ethically sourced, expertly roasted, and locally produced, the coffee at LOMA Coffee is hard to beat. Opened by Sycamore Hill Church in 2010, LOMA Coffee flowed into Wilmington's effort to revitalize Lower Market (LOMA) Street as downtown's creative district. LOMA is on a mission to make each person feel welcome and well-served in their city – while providing them with delicious coffee. LOMA serves house coffee as well as espresso, cortados, cappuccinos, americanos, and lattes.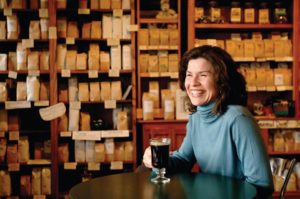 Notting Hill Coffee – Lewes, Delaware
The founder of Notting Hill Coffee is a self-described coffee fiend with a knack for roasting one-of-a-kind blends. On top of delicious organic coffee, you'll also find delicious soups, salads, and pastries. Everything is ground, roasted, and made fresh in-house, guaranteeing the freshest coffee possible. They also make fresh bread daily.