Delaware
Delaware Has Some Amazing Seafood Choices
Our list of the most incredibly delicious fish in the state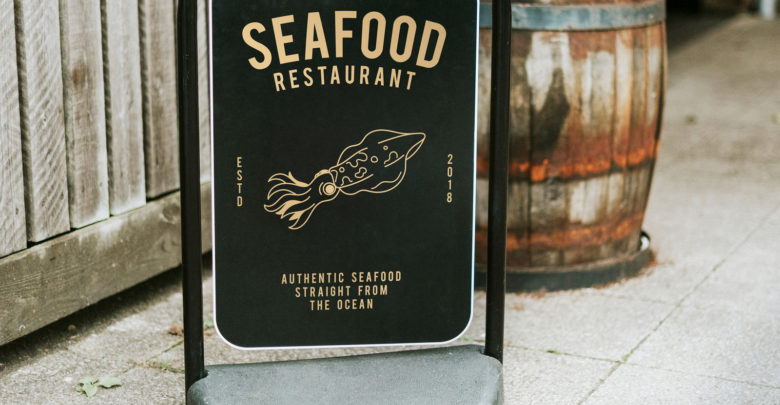 When traveling, many people love to head towards the coast and enjoy the perfect combination of land and sea at the beach. The eastern seaboard of the United States is home to some of the most amazing coastal locations including Delaware which, despite being the second smallest state in the country, is home to plenty of wonderful coastal towns and locations to explore. While a trip to the coast comes with the enjoyment of spending days on the beach and in the ocean, it also features some of the most delicious and fresh seafood available.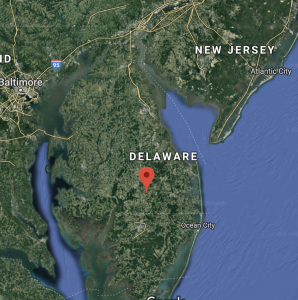 Delaware's coastal location makes it home to many restaurants that serve up seafood, however some are simply so incredible that they cannot be missed. These six restaurants along the Delaware coast offer up some of the best seafood around and should be enjoyed on any trip to the wonderful state!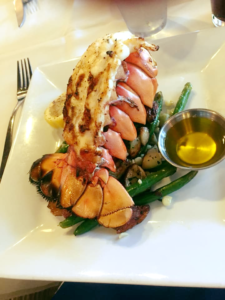 Skipjack Dining
Newark, Delaware is one of the most popular cities in the state thanks to it being the home of the University of Delaware. Located just inland of the coast, the city is home to the popular Skipjack Dining which is owned and operated by Chef Donny Merrill. Merrill uses his twenty plus years of experience to serve up a menu highlighting locally sourced food including fresh seafood from the Chesapeake Bay. While the ingredients and service are designed to make diners feel as though they are at an upscale eatery, Skipjack Dining is decidedly casual with the aim of being a fun experience for all. Open daily for lunch and dinner, the menu at Skipjack Dining features items such as Crab & Avocado Toast, Shrimp Scampi, Crab Corn Chowder, Lobster Grilled Cheese, Diver Scallops, Tater Tot Crusted Salmon, Crab Cakes, and Grilled Lobster Tails.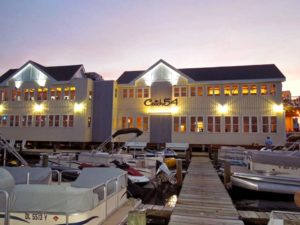 Catch 54
Selbyville, Delaware is located on Fenwick Island, one of the most popular strips of beach and waterfront in the state thanks to its concentration of restaurants and entertainment. A great restaurant to visit in the area that focuses on fresh seafood is Catch 54 which has previously been named the best seafood restaurant in the state. Rebuilt in 2011 after a fire destroyed the original building, the restaurant combines nautical and coastal charm with outdoor decks and large windows displaying the beauty of the water. The menu at Catch 54 features all sorts of items, but is heavily influenced by the local seafood and features options such as New England Clam Chowder, Launch Pail Sardines, Oysters Rockefeller, Steamed Clams, Mussels, Shrimp & Grits, Seafood Gumbo, Catch 54 Seafood Stew, Pan Seared Scallops, Fish & Chips, and Buttermilk Fred Jumbo Shrimp.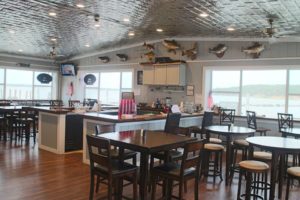 Big Fish Grill
Another wonderful restaurant to enjoy while in Delaware can be found in the city of Wilmington and has a lengthy history that over the years has turned into its own culture. Big Fish Grill first opened in 1997 when Eric and Norman Sugrue whose philosophy focused on putting people first and sharing a love of food and local ingredients. When the restaurant first opened, Big Fish Grill seated ninety and over the years the location has continued to grow and establish a very hearty following. By involving the community and diners through special events and cooking classes, the restaurant is well known in the area and a popular place to enjoy a meal. Some popular menu options at Big Fish Grill include Broiled Baby Seafood Cakes Big Fish Style Oysters Rockefeller, "Flash-Fried" Virginia Oysters, Middle Neck Clams, Big Fish Penne, Big Fish Jambalaya, Fried Texas Gulf Shrimp, and Fried "Day Boat" Jersey Scallops.
Feby's Fishery
Wilmington is also home to another amazing restaurant that has been serving up fresh local seafood for over forty years. Feby's Fishery was founded in 1974 by Philip and MarySue DiFebo and began as a small scale fishery. Over the years, the location has continued to grow with the addition of a fish market and restaurant in 1984. Featuring a warm and inviting atmosphere, Feby's Fishery welcomes diners to indulge in amazing seafood while surrounded by warm wood accents and nautical décor. Some seafood options on the menu at Feby's Fishery include Clams Casino, Hog Island Oysters, Calamari, Shrimp Lejon, Maryland Crab Soup, Grilled Tuna Club, Grouper Reuben Panini, Crab Imperial, Fried Clams, Fried Shrimp, Stuffed Jumbo Shrimp, Bluefish, Codfish, Mahi-Mahi, Flounder, and much more.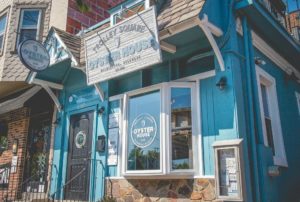 Trolley Square Oyster House
Since Wilmington, Delaware is situated on the water, it is no surprise that there is yet another wonderful restaurant in the city that features a menu focused on serving up fresh seafood in a casual and fun setting. Trolley Square Oyster House is owned and operated by the Big Fish Restaurant Group and features an inviting interior with exposed brick, industrial fixtures, and cozy touches. Diners can order up at the bar or opt to dine at a comfortable table and even enjoy live music several nights a week. Trolley Square Oyster House's menu features some delicious options including Maryland Crab Soup, Oyster Stew, Steamer Clams, Crab Dip, Chorizo Stuffed Oysters, Fiery Fried Shrimp, Lobster & Crab Mac, Linguini & Clams, Fish Tacos, and Atlantic Salmon. The restaurant also features brunch on the weekends with delicious options such as the Oysterman's Breakfast and Shrimp & Grits.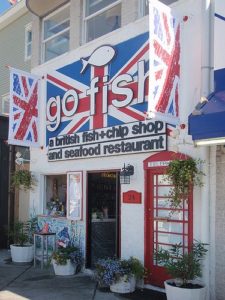 Go Fish!
The fresh seafood of Delaware's coast gets a British spin at a popular restaurant in the town of Rehoboth Beach. Go Fish! brags that it is "truly British through and through" and certainly lives up to its motto after first opening in 2002. Owner Alison Blyth is a native of London and grew up eating one of the most quintessential British foods- fish and chips. Go Fish! features seating for forty diners and serves up a menu focused on traditional British favorites using fresh and local seafood from Delaware. Popular menu items at Go Fish! include Homemade Maryland Crab Soup, Homemade Clam Chowder, Go Fish! Warm Crab Dip, Coconut Shrimp, Fried Oysters, Go Fish! Baked Fisherman's Pie, Broiled Cajun Mahi Sandwich, Battered Fish Sandwich, English Beer Battered Fish + Chips, and "The Tube" – Fish Wrap.