Rhode Island
For the Perfect Weekend in Rhode Island, Visit These Places
Quintessential New England scenery and accommodations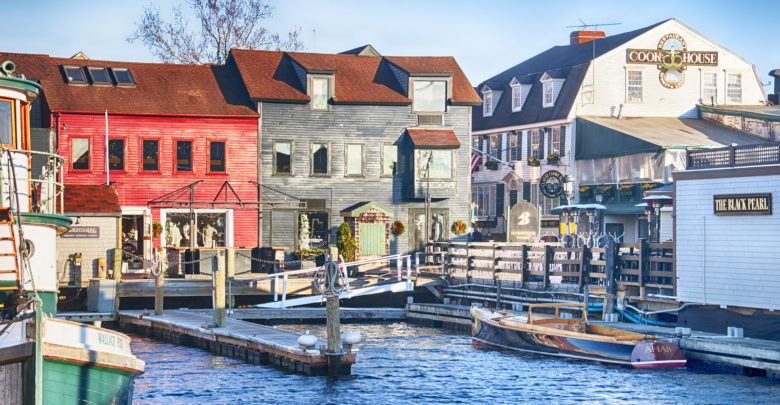 Rhode Island, small but mighty. It may be the smallest state in our country, but it is not lacking in culture, arts, beauty, or good food. If you want a long weekend to get away from it all, Rhode Island may just be the place. Choose any one or two (or even three) of these towns for your getaway.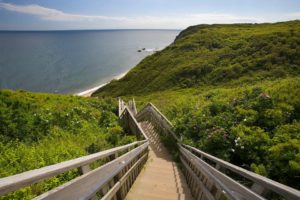 Block Island
This beautiful Atlantic island just off the coast of Rhode Island is popular for summer tourism because it's home to plenty of outdoor activities: hiking, fishing, sailing, biking, swimming, tanning, and more. Half of the island is preserved so, unlike many tourist destinations, it has retained almost all of its natural beauty.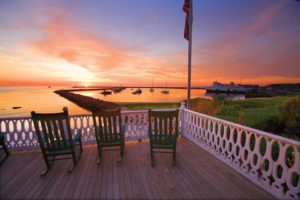 Other activities to do while you're visiting Block Island include visiting the 1661 Inn Farm and Gardens and the Block Island Taxi Tours. If you visit between September 21 and December 31, you can go on the Fall Block Island Self Guided Bike Tour, and if you visit between November 29 and December 1, you can go on the Holiday Shopping Stroll Weekend.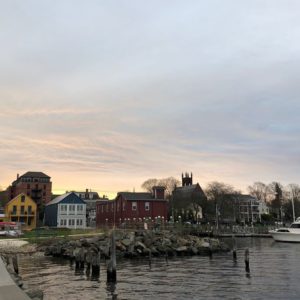 Bristol
Named for the town of Bristol in England, this town is home to 22,954 people and is known for its boat-building and marine-related industries. If you want a classic American fourth of July, Bristol could be the place to spend a long weekend in July. They have the oldest continuously celebrated Independence Day festivities in the United States, the first happening in 1777 and the first official festival established in 1785. Book your stay at Point Pleasant Inn, and while you're there, be sure to visit the nearby Blithewold Mansion.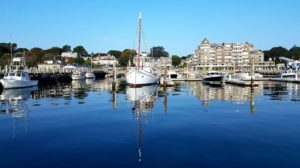 Jamestown
Settled on Conanicut Island, Jamestown is a small town filled with prosperity and natural beauty. Many movies have been filmed in and around Jamestown including Dan in Real Life, Moonrise Kingdom, and Wind. While you're spending the weekend here, you can enjoy the restaurants and shops while taking in beautiful views of the ocean. There are plenty of museums, National Historic Places, historical buildings, parks, and tour boats to enjoy as well.
Little Compton
This tiny beachside town has a population of 3,500 and not too much tourism, making it a quiet and relaxing spot to vacation in for a few days. While visiting Little Compton, book your stay at the Stone House, a beautiful hotel near the water complete with a spa, restaurant, and accessible beach. Be sure to enjoy a lobster roll at Commons Lunch then visit the ancient graveyard. The Wilbor House dates back to 1690, and it is filled with historical décor – certainly a fascinating spot to explore during your stay.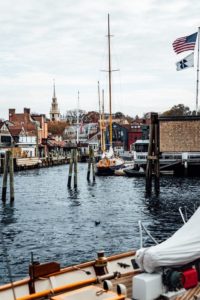 Newport
Just down the road from Jamestown, Newport is one of the most beautiful towns in the state of Rhode Island. It is known for its historic mansions and sailing history, and becomes a resort town in the summertime. There are multiple historic landmarks in the town because its colonial heritage is well-preserved and documented. You can visit several homes that have been around since the colonial era, as well as the White Horse Tavern which was built earlier than 1673. It is also home to the Touro Synagogue, one of the oldest Jewish places of worship in the Western hemisphere. Enjoy the quaint streets lined with restaurants and shops and take in the beautiful sunsets over the coastline during your stay in Newport. Book your stay at the Newport Beach Hotel, the Chanler at Cliff Walk, or the Grace Vanderbilt.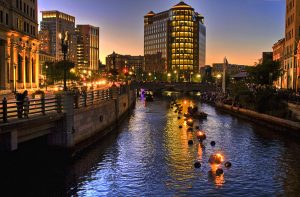 Providence
Capital of Rhode Island, Providence boasts the nickname "The Creative Capital." They are known to have the highest number of restaurants per capita of major US cities, and many different ethnic backgrounds represented throughout the city including Italian, Portuguese, Central American, Asian, and Irish. In the summer, Providence hosts WaterFire, an environmental art installation of 100 bonfires blazing just about the surface of the three rivers in downtown Providence. There are accompanying events including classical and world music as well as public art. While in Providence, visit one of their many parks, the RISD Museum, the Providence Athenaeum, the Alex and Ani City Center, the Roger Williams Zoo, planetarium, or the Museum of Natural History. There is no shortage of things to do.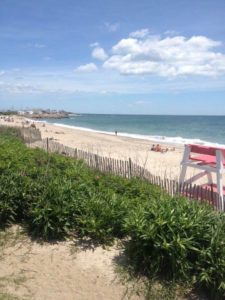 South Kingstown
Founded in 1722, South Kingstown is the result of a split between what was once Kingstown and is now North Kingstown and South Kingstown. While you're visiting this waterfront town, visit the South County Historic Center, a former jail that now contains early American artifacts. You can also visit the site of the Great Swamp Fight that occurred during King Philip's War in 1674. It is commemorated by a shaft that stands twenty feet high, engraved with the names of the colonies that fought. Along with interesting historical landmarks, South Kingstown is known for its beautiful shoreline, farmlands, and villages.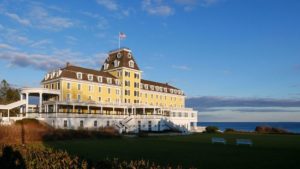 Westerly
Settled by colonists in 1661, Westerly is yet another beautiful beachfront town, perfectly suited for a long weekend away. It is home to many National Historic Register sites such as the Babcock-Smith House, Former Immaculate Conception Church, Main Street Historic District, Westerly Armory, and the Wilcox Park Historic District, among others. It is the westernmost Rhode Island town, but still filled with plenty of beaches, parks, and opportunities for camping, fishing, golfing, shopping, surfing, sailing, and swimming. Stay at The Ocean House during your time in Westerly.