Illinois
Some of the Most Interesting Spots in Illinois
Make sure you have these 7 places on your list for this year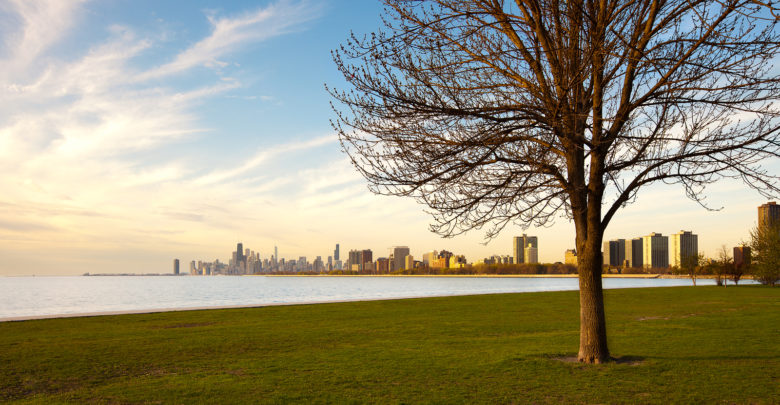 From the cosmopolitan to the rustic, there is something in Illinois to fit your mood for a week or a weekend. The historic haunts, outdoor adventures and metropolitan musts will give you the variety you need to have a spectacular year visiting hidden – and not-so-hidden – gems in your state.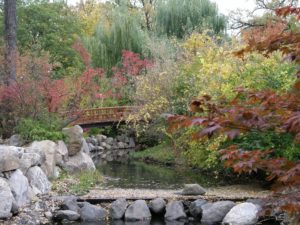 Anderson Japanese Garden
A trip to Portland, Oregon's Japanese Garden inspired Rockford businessman John Anderson to turn his backyard into a Japanese garden showpiece. Anderson worked with Master Craftsman and designer Hoichi Kirusu to transform his home's grounds along Spring Creek. John and Linda Anderson donated the gardens in the mid 90s and it is now a not-for-profit entity. The Anderson Japanese Garden is a beautifully planned, authentic Japanese Garden you must see. Enjoy the koi-filled ponds, perfectly manicured pines and raked gravel gardens spread throughout its 12 acres. You can even have breakfast and lunch within the gardens and attend special musical events in the evenings.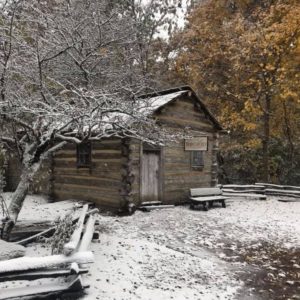 Lincoln's New Salem
When you live in the land of Lincoln, you need to be a resident expert on the president. Scores of books have been written about our 16th president, but the history comes to life in Lincoln's New Salem State Historic Site. Here you will see where Lincoln lived and worked as a young man. Walk amongst costumed characters from more than 150 years ago and see where Lincoln split rails, clerked in a store and served as postmaster. Tours are offered, as well as special events, theater performances and music festivals.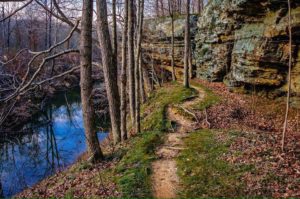 Shawnee National Forest
Laying claim between the Mississippi and Ohio Rivers is Shawnee National Forest, an outdoor enthusiast's dream. Who are we kidding? It is a dream spot for anyone who enjoys the occasional stroll outside. Full of outdoor recreation activities, Shawnee National Forest has something for the entire family with 403 miles of trail to hike, horseback riding and even kayaking in the area lakes. Within the park you will find rolling hills, lakes, creeks, waterfalls, canyons and breathtaking bluffs.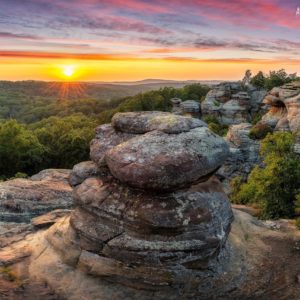 One short hike, a quarter-mile, that gives you a good overview of the park is the Garden of the Gods trail. During this hike you will discover popular sandstone rock formations, such as Anvil and Mushroom Rocks. If you want to extend your hike, there are five-and-a-half miles of connecting trails that wind through the same area.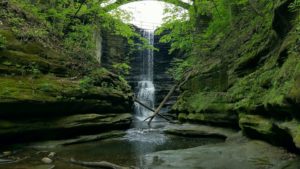 Starved Rock State Park
A trip to Starved Rock State Park should be in your plans this year, either for a day trip or for an extended stay in one of its cabins.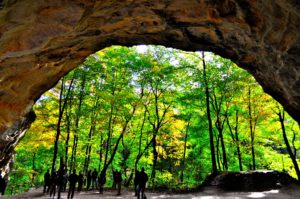 Tucked along the Illinois River, you have the opportunity to hike, canoe, go on paddleboat cruises, cross-country ski, fish, picnic and even take a trolley ride. This is a park that changes with the seasons, so it is worth a return visit to see fall colors or the waterfalls full of water in the spring or after a heavy rain. Enjoy it all on the 13 miles of trails and 18 canyons. Check out the website for special hikes, including Spring Equinox, Summer Solstice and Halloween.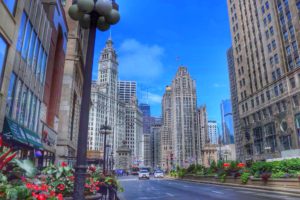 Chicago
It is surprising to learn how many people don't take time to discover their backyard. It is fun to be a tourist in your own town and one of the most loved experiences is the Chicago Architecture River Cruise. This Chicago Architecture Center hour and a half cruise takes you through the history of Chicago and its development from a small town to one of the world's largest cities. Its passionate docent volunteers lead the river cruise, and share their love for all things Chicago.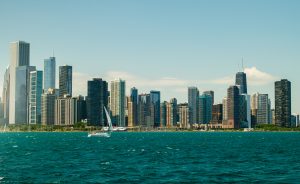 When you're done cruising, you need to catch a game at Wrigley Field. Even if you're not a Cubs fan (gasp!), you must catch a game at this 1914 stadium. It is the home of legends, and you won't be able to help but cheer for the home team. At the very least, take one of the ballpark's guided tours.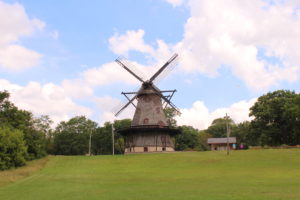 Fabyan Windmill
In the Fabyan Forest Preserve is the Fabyan Windmill, one of the few in the world to be restored to operate on natural wind energy. A German craftsman originally built the windmill in the 1850s and it was most recently restored in the early 2000s. Roman numerals carved into the beams from when it was originally built are still visible. The five-story structure also housed a bakery, which was rare for a windmill. Tours of the structure start in May and run through October.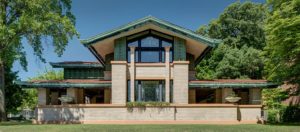 Dana-Thomas House
Take a tour through the Springfield Dana-Thomas House designed by famed architect Frank Lloyd Wright. The home's owner, Susan Lawrence Dana, commissioned Wright to "remodel" her father's home in 1902. It was Wright's only blank check commission.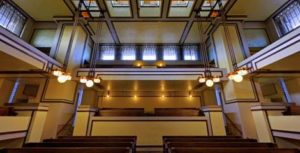 After two years of reconstruction and expansion, Dana proceeded to host lavish parties in the home where she lovingly displayed art collected from her world travels and pieces commissioned by Wright made especially for her home. It is the largest collection of site-specific Wright glass art and furniture. Through docent-led tours, you can learn about the socialite's causes in an era of change and her marriages to three different men all while exploring the 12,000-square-foot masterpiece.
Make this year the year you decide to be a tourist at home!