Louisiana
These Ice Cream Shops in Louisiana Are Ahhh-Mazing
Get your scoops, sundaes, cones, and shakes at these sweet spots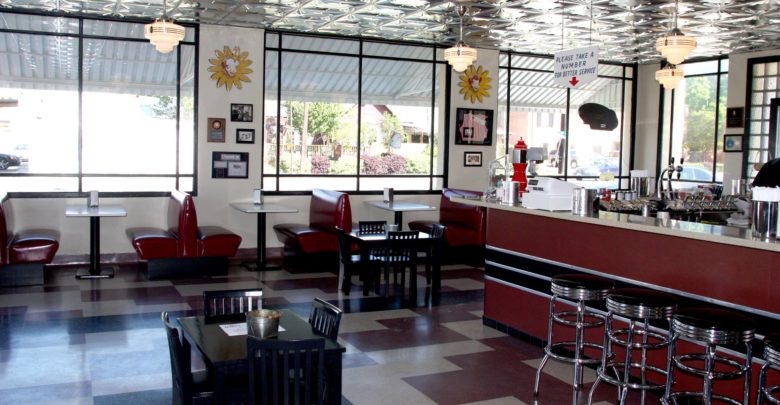 Ice cream is a good idea, any time and any place. This is especially true in the Deep South, where the weather can be exceedingly warm even in the wintertime.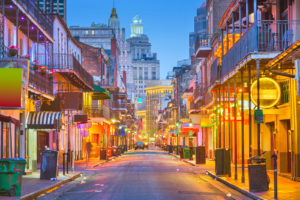 Louisiana is a good example of one of those places where ice cream is almost always a welcome treat and a lovely relief from the warm weather. Fortunately, Louisiana is also home to an enormous number of ice cream shops. Whether you're looking for a homemade scoop of ice cream, a soft-serve cone, a sundae piled high with goodies, or some other sort of frozen treat, this state is sure to have a great option for you.
Below are a few of our favorite ice cream stops in the state. Check one of these out the next time you pass through, or make a point of trying them all sometime this year. We know you won't regret it!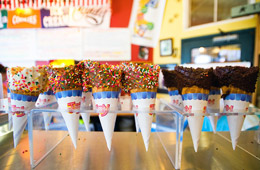 Candyland Cottage and Ice Cream Shoppe
Scott, LA and Rayne, LA
We will begin with the adorable Candyland Cottage and Ice Cream Shoppe. This place couldn't be any cuter, and to make a good thing even better, they serve up old-fashioned candies, fun foods such as hot dogs, and of course, delectable ice cream treats.
There is a miniature train and carousel available for little ones to enjoy before or after their treat, and those looking for a place to host a birthday can rent the party room at this local treat shop.
Candyland Cottage and Ice Cream Shoppe is a local favorite for a reason, and since there are two different locations, you should be able to get to one or the other at some point.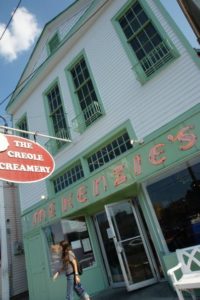 Creole Creamery
New Orleans, LA
Creole Creamery is a small chain with two locations in New Orleans and one in St. Louis Missouri. They are well known for their over-the-top treats such as their SkyScraper Sundae, which is comprised of cookies and cream, vanilla, and chocolate ice cream and topped with hot fudge caramel, sprinkles, and more.
This little shop also boasts a gourmet coffee bar, which serves up espresso-based drinks such as flavored lattes and cappuccino, something the adults in your party are sure to appreciate. We highly recommend taking advantage of having espresso and quality ice cream in one place by ordering one of their treats that combines the two. You might just think you've died and gone to heaven.
Finally, we must mention the birthday parties offered by this company. They have two themed options: a build-your-own sundae bar and an ice cream making demo. As you can imagine, both options are super popular with kids of all ages!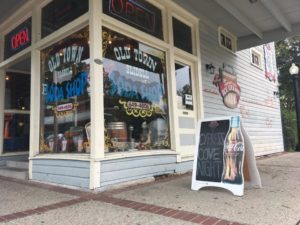 Old Town Slidell Soda Shop
Slidell, LA
The only thing cuter than a historic downtown area is an old-school soda shop. In Slidell, you can witness both simultaneously by visiting Old Town Slidell Soda Shop. This shop is decorated to look exactly like the soda shops of times gone by, and is chock-full of nostalgia.
We recommend ordering a bowl of soup and a sandwich from their regular menu before choosing one of their awesome homemade ice cream flavors. All of their food is incredibly well made and delicious, and you're sure to leave feeling full and happy.
Want some extra fun to go with your treat? Consider a private firetruck ride around the historic downtown. This ice cream shop actually owns an old fashioned firetruck, which they use to offer customers rides around the city. This is a huge hit with the little ones, especially those going through a "truck" phase!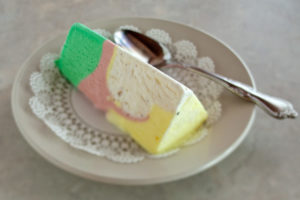 Angelo Brocato
New Orleans, LA
When a place has been open for over 100 years, you know they must be doing something right. Angelo Brocato is the perfect example of this. This Italian treat stop was opened by a Sicilian immigrant way back in 1905 and has been going strong ever since.
The shop serves up all kinds of Italian treats including cannoli, biscotti, and even whole cakes. However, the dessert we enjoy most is their rich and flavorful gelato.
Whether you order a regular scoop or one of their specialty gelato treats (such as their Baked Alaska), you are sure to enjoy this top-notch frozen treat.
Yes, we know gelato is a bit different than ice cream, but this stuff is so good and the shop is such a staple in the community, it definitely deserves a place on our list.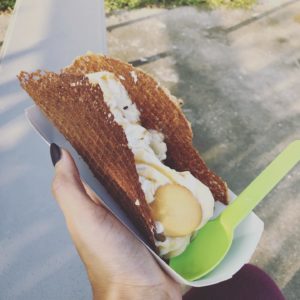 Louisiana Reauxl
Lake Charles, LA
Rolled ice cream is one of the newer ice cream fads, and rolled ice cream shops seem to be cropping up left and right. One of our favorites in the state of Louisiana is Louisiana Reauxl. This shop has colorful decor, a fun name—a Cajun French twist on the spelling of "roll"—and of course, delicious rolled (reauxlled?) ice cream.
We love that visitors to this shop can pick and choose from a variety of flavors and toppings, and then have the pleasure of watching their dessert be made right before their eyes. Watching the ice cream roll up into perfect spirals is super satisfying, and the texture of rolled ice cream is incredible.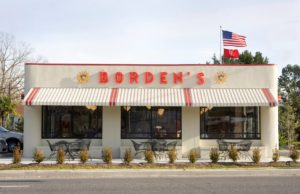 Borden's
Lafayette, LA
In most people's minds, Borden is a brand of milk. However, there was once a time when the Borden Dairy Company-owned ice cream shops as well. Unfortunately, most of these shops are long gone, and only one is left standing. This final Borden's Ice Cream Shop can be found in Lafayette, LA, and the restored landmark is definitely worth a visit.
Just like the soda shop mentioned above, you can expect to find plenty of nostalgia tucked away into this eatery. From the classic decor to the simple, old-school menu, everything about the place is a blast from the past. Fortunately, this fact extends to the ice cream, which is made using Borden dairy just like it always has been, making it some of the best around.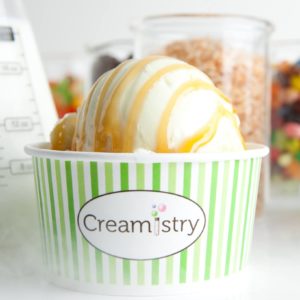 Creamistry
Metairie, LA
As with rolled ice cream, liquid nitrogen ice cream is another awesome fad that is sweeping the nation. Creamistry is the best place to give this new type of ice cream a try when in Louisiana. This is a national chain, but there is only one available in Louisiana, so you'll have to head to Metairie in order to get this ice cream while in the state.
One of the best things about liquid nitrogen ice cream is the fact that your treat is made to order. This means you choose your flavor and what is mixed into it. It also means you can pick from vegan or other non-dairy options if you wish, meaning this place caters to nearly everyone.
Combos we recommend include "Cookie Monster" and "Sea Salt Caramel Crunch". However, everything on the menu is delicious, so you really can't go wrong.