Massachusetts
The Fun, Interesting, Inventive, and Historic Massachusetts
Bet you didn't know these 12 things about our state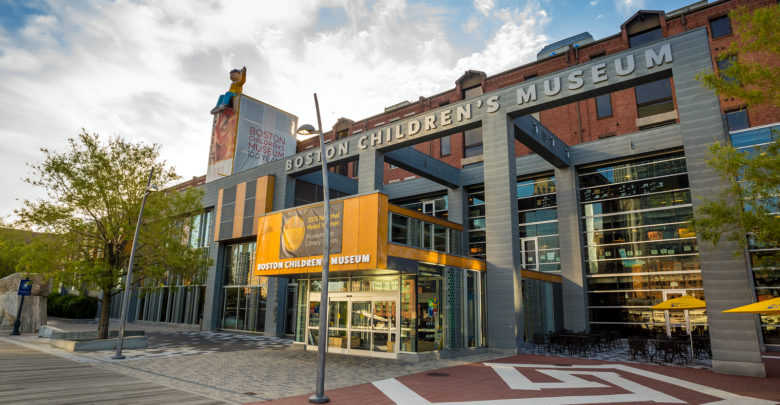 A visit to any state is more fun if you know a little bit about the place beforehand. One particularly interesting state is Massachusetts.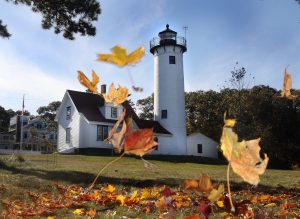 This place is full of interesting history, along with little oddities you may not even think to look for. Therefore, if you're planning a trip to Massachusetts soon, we highly recommend reading on.
In this article, we will discuss some super fun Massachusetts trivia you absolutely should not leave home without.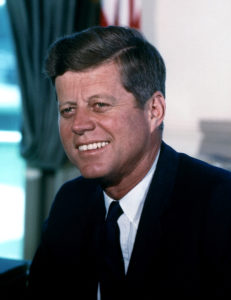 #1: Plenty of Presidents
Massachusetts was the birthplace of four different presidents: John Adams, John Quincy Adams, John Fitzgerald Kennedy, and George Herbert Walker Bush. Additionally, two of those four are buried in the city of Quincy—the graves of both John Adams and John Quincy Adams can be found in the United First Parish Church there.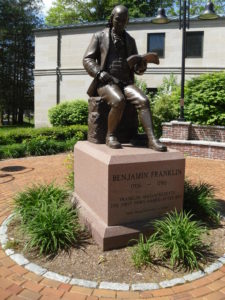 #2: What's in a Name?
Names are kind of a big deal in Massachusetts. For instance, while a huge number of communities in the colonies changed their names in honor of Benjamin Franklin, the town of Franklin, MA was the first to do so way back in 1778.
Other fun name tidbits include the following: Fig Newton cookies were named after the town of Newton, Massachusetts. Balance Rock (located in the town of Lanesborough, MA) got its name thanks to a large 25-foot boulder that somehow balances atop a small stone without toppling over.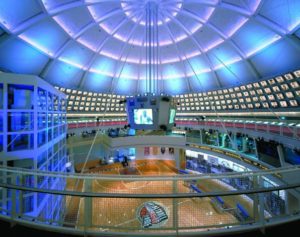 #3: Sports Facts
The world of sports has had some important firsts in this awesome state. As an example, the first-ever game of basketball was played here, as was the first game of volleyball (called "Mintonette" at the time). Both games happened in Springfield, in 1891 and 1895 respectively.
These days, Springfield is home to the Basketball Hall of Fame. You can also find the hometown of the Titleist golf ball company in Massachusetts, adding all the more to the state's rich sports history.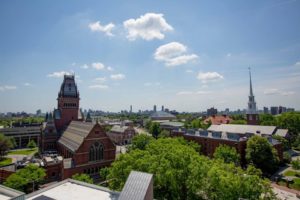 #4: Education Firsts
Education is important no matter where you roam. This is just as true in Massachusetts as it is anywhere else. In fact, this state was one of the first to jump on the education bandwagon.
Harvard was the first university in the United States, accepting its first students in 1636. Just a few years later, in 1639, Mather School in Dorchester opened its doors and became the first-ever public elementary school in America. And finally, 1784 saw the opening of Hingham's Derby Academy, the oldest co-educational school in the country.
In 1789 we saw the benefit of all this education when William Hill Brown published the first-ever American novel in Worcester.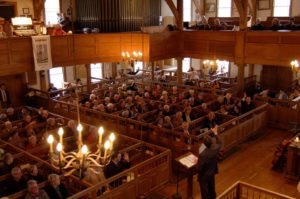 #5: Location Firsts
Seeing as it was one of the thirteen original colonies, it comes as no surprise that Massachusetts has some of the oldest structures in America. This state is also home to many "location firsts".
Hingham's First Parish Old Ship Church is a great example of this. It is the oldest church structure in continuous use as a place of worship in the country.
Massachusetts is also home to Boston Common, which opened in 1634 and was the first public park in America. Next came Revere Beach, which was the first public beach in the US. Finally, there was Cape Cod National Seashore, which was the first park owned by the federal government.
#6: Transportation Firsts
Massachusetts is also home to a number of transportation firsts. For instance, the Boston and West Worcester Railroad was the first railroad to charge commuter fares way back in 1838. Additionally, Massachusetts was home to the first-ever subway system, built in Boston in 1897.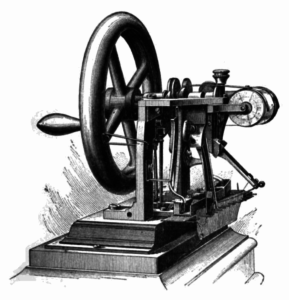 #7: Invention Firsts
Most states can claim at least a few inventions. Massachusetts has some pretty great ones. These include:
Liquid-fueled rocket — The inventor of the first-ever liquid-fueled rocket was born in Worcester, and launched his first rocket fueled with liquid in Auburn, MA.
The birth control pill — The birth control pill changed lives. It was invented at Clark University in Worcester.
Vulcanized rubber — Rubber was first vulcanized in 1839 in Woburn.
Sewing machine — The first sewing machine was invented in 1845 in Boston.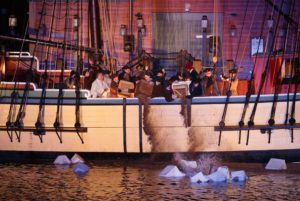 #8: Significant Dates
Most holidays are celebrated in every state. However, Massachusetts has a couple of its own that aren't really recognized elsewhere. These include Patriot's Day, which is celebrated on the 3rd Monday of each April, as well as The Boston Tea Party reenactment, which happens every 16th of December.
#9: Fun Transportation Facts
Earlier we talked about transportation firsts. However, there are a few other interesting Massachusetts transportation facts that we feel you should know.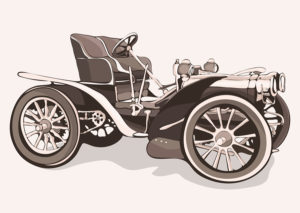 For example, we were interested to learn that the first driver's licenses and registration plates in Massachusetts were handed out in June of 1903. Not long after that, James Michael Curley became the first mayor of Boston to have a car. The plate number on this car was "576" to match the number of letters in each of his names. Oddly enough, that number stuck around and is the plate number on the official mayor's car to this day.
Another fun fact is that Boston is home to the only place in the world where a boat can sail under a train driving under a car driving under an airplane. Whew! If you want to attempt to experience this, head to the Boston University Bridge on Commonwealth Avenue.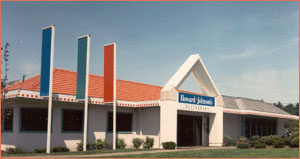 #10: Hospitality Galore
Inns seem to be a thing in Massachusetts. The first-ever Howard Johnson's opened in Quincy and is still there today. Additionally, the town of Brewster is now known as the "Wedding Capital of Cape Cod" because it plays host to so many inns that cater to weddings.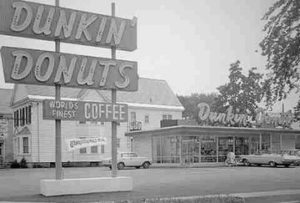 #11: Yummy Sweets
Another thing you might visit Massachusetts for is curbing your craving for sweets. Why is that? Well, Quincy, MA just happens to be the home of the very first Dunkin Donuts. On top of that, the state dessert is Boston cream pie, something nearly everyone loves. Why not have both by ordering a Boston cream donut at Dunkin?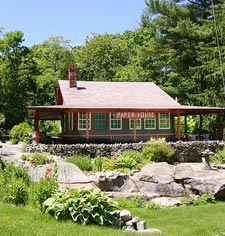 #12: Strange Sightings
In addition to inventions, most states also boast at least one strange sight that everyone must-see while visiting. There are two such sights in Massachusetts:
First, there is the house made entirely of newspaper. This house sits in the town of Rockport and is pretty darn interesting.
Second, you may want to stop by The Children's Museum in Boston. Here you'll find a giant milk bottle on the museum's wharf. If you were to fill it, this bottle would hold a whopping 50,000 gallons of milk and 8,620 gallons of cream.