Massachusetts
Experience a Lovely, Idyllic Getaway in New England
The Very Best Places to Visit for a Long Weekend on Plum Island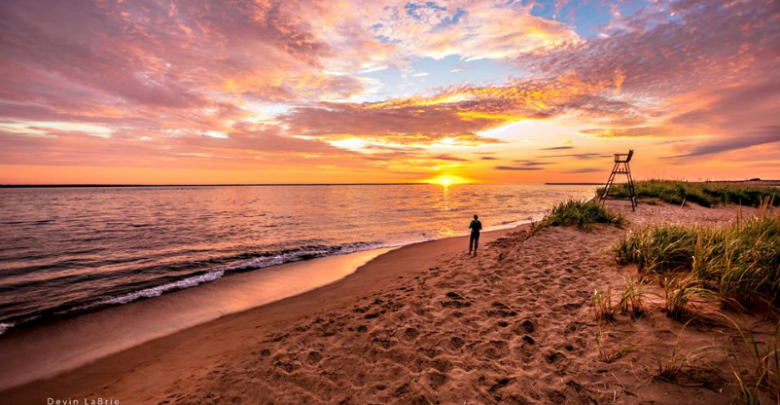 Plum Island is on the far east side of the state of Massachusetts, just next door to the adorably picturesque town of Newburyport. For a long weekend on the island, you can have a balanced experience of relaxing on the beach, eating delicious food, learning history, exploring nature, and shopping. The following are eight recommendations for a great long weekend on Plum Island.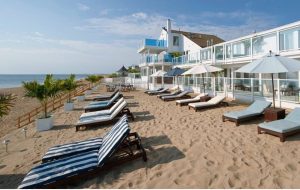 Blue Inn
The closest thing to sleeping right on the beach? Sleeping in a room at the Blue Inn, just steps away from the Atlantic Ocean. This hotel is located right on the edge of Plum Island, and you can walk anywhere on the island from here. Rooms range from expansive suites with decks leading onto the beach to cozy cottages tucked between the beach and the marshes. For the quality you receive at this hotel, staying here is surprisingly affordable.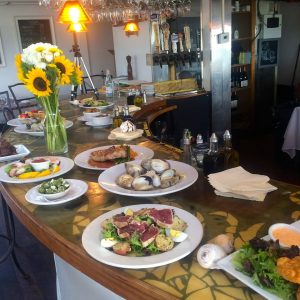 Plum Island Grille
Truly a staple of Plum Island to both locals and visitors, Plum Island Grille is family-friendly and has a varied enough menu to provide a meal for every member of the family from the youngest kid to the grandparents. It is a Mediterranean-style restaurant featuring small plates, fresh seafood, farm-raised meat, gluten-free and vegetarian entrees. All the dishes reflect the Chef's passion for uncomplicated fresh and local ingredients. Not only is the food great, but also the views are some of the best you'll find in the northeast. A beautiful sunset over the marsh will accompany your dinner.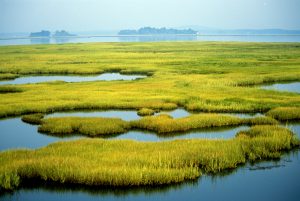 Parker River National Wildlife Refuge
Composed of more than 4700 acres of diverse habitats including sandy beach and dune, cranberry bog, maritime forest, shrubland, and freshwater marsh, the Parker River National Wildlife Refuge is one of the best places to visit during your time on Plum Island. The refuge offers opportunity for all kinds of activities – you can go surf fishing, observe wildlife, photograph wildlife, and even go hunting. The refuge was initially established to provide a feeding, resting, and nesting habitat for migratory birds. It is home to not just birds but also plenty of mammals, insects, fish, reptiles, and amphibians. Take a stroll through the refuge and get your nature fix.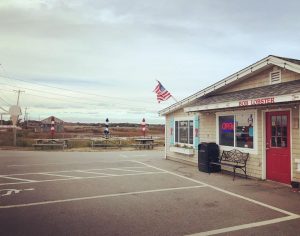 Bob Lobster
This spot in closed in the winter, but spring into the fall, this is the place to be for fresh lobster. The amazing thing about restaurants near the coastline is how little you have to pay for high-quality seafood. And that is definitely the case here – you will have some of the best lobster you've had in your entire life, and you won't have to pay $70 (or anywhere near that) like you sometimes do when buying lobster at a restaurant. Bob's was established in 2001 by a local lobsterman Bob and his wife Joyce. On top of lobster, Bob's also offers hot dogs, chicken fingers, short rib, fish sandwiches, fish tacos, wraps, burgers, calamari, scallops, and shrimp.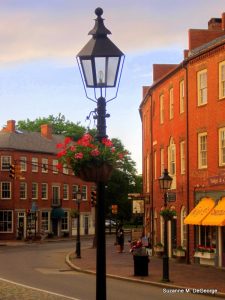 The Black Dog
The Black Dog, located in Newburyport, is a fun shop to visit on a day strolling the streets of the town. Newburyport is so close to Plum Island it's basically an extension of the island. The Black Dog is a relatively large company, and has shops around the eastern US, but it's still worth a visit. At this shop, you can buy clothes, coffee, mugs, home décor, or even just look around at all the knick-knacks. It's located right in the square of Newburyport, so you can venture to other fun spots after stopping here.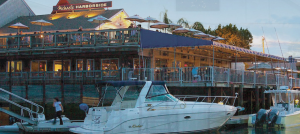 Michael's Harborside
This waterfront restaurant is a local favorite. They specialize in traditional fried or grilled fish and shellfish as well as burgers and other typical American foods. The views are beautiful and the staff is friendly. Like Plum Island Grille, is a perfect place to bring the family.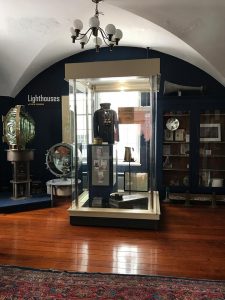 Custom House Maritime Museum
Located right in Newburyport, the Custom House was built in 1835 to facilitate growing overseas trade and tax collection of imported goods on the waterfront. It has served multiple roles in the last two decades as Newburyport changed including a manufacturing site for heels of women's shoes to storage area for submarine parts. Nowadays, the Custom House is a maritime museum, an educational center, a research facility, and a meeting place for people seeking a venue for professional or social gatherings. They have several types of exhibits including a hall of ships, a gallery of shipwreck and salvage items, an office of artifacts from faraway voyages and a portrait collection of early Newburyport sea captains, a diorama of a shipyard, and more.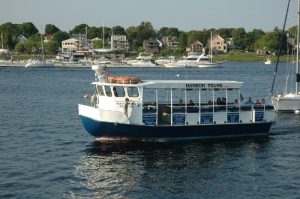 Harbor Tours
Go on a boat ride on the Yankee Clipper by visiting Harbor Tours in Newburyport. The 42-passenger boat allows for a fun way to experience the Merrimack River and Newburyport Harbor. Beer, wine, soft drinks, snacks, and activities for kids are available onboard the ship as you tour through the harbor and salt marsh. Not only can you enjoy the ocean and beautiful weather, but you'll learn about the plant and wildlife of the area as well as learn the area's natural, economic, and maritime history.