Washington
Beautiful and Fun: You Will Love Spokane
The ideal agenda for a few days in 'Lilac City'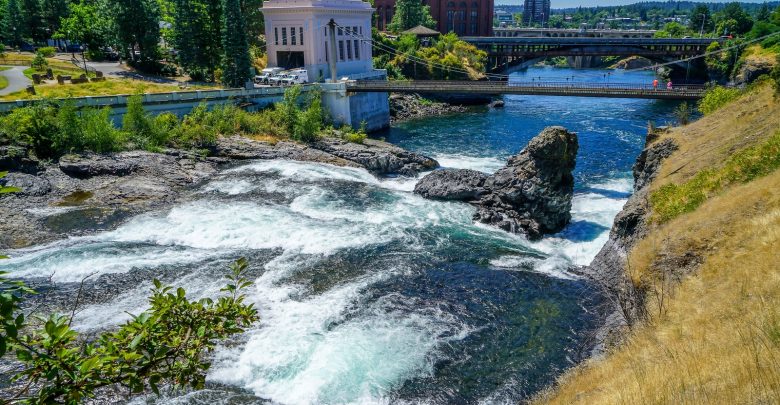 Spokane, Washington is the ideal weekend getaway. The gorgeous Spokane River winds its way lazily and peacefully through the city, constantly reminding all who live in and visit the area to relax and take it easy. There is plenty to do in the city, but not so much that it feels overwhelming. All in all, we'd say it's one of the most refreshing weekend destinations out there.
Trying to plan a long weekend in Spokane? Lucky for you, we've got the perfect article ready and waiting. In this post, we will dive right into the very best things to see and do in the Spokane area so you can be sure your visit is a great one.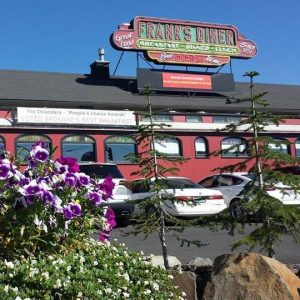 Frank's Diner
Let's begin—as everyone should begin—each day: with breakfast. Some of the best breakfast in Spokane can be found at Frank's Diner, an adorable local diner with a super fun twist. You see, this awesome restaurant is actually inside of a train car. Sure, this makes for tight quarters, but when you see the charm of this place, you'll understand why it's worth being a bit crowded to eat here.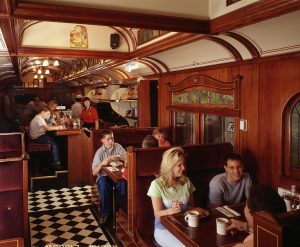 Of course, decor is not the only thing that matters. Luckily, Frank's has a solid menu that never fails to please the breakfast lovers out there!
Northwest Museum of Arts and Culture
Want to take in a bit of culture during your visit? Northwest Museum of Arts and Culture could be your stop. This lovely museum has so much to see, one can easily spend an entire day here.

Take your time as you stroll through and really look at each exhibit. You might be surprised just how much depth you find in the many displays, and may even leave with a new outlook on the world.
Riverfront Park
As long as the weather is nice, spending some time outdoors is a must when in Spokane, and Riverfront Park is the perfect place to do it. This large park is right in the city center and features all kinds of interesting things to see and fun things to do.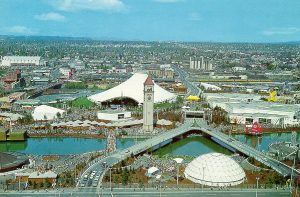 For instance, the Spokane Falls can be viewed from this park—or even from above, if you decide to hop on the in-park skyride. Meanwhile, a beautiful carousel keeps kids happy, and joggers can enjoy the many trails throughout the park.
Pack a picnic for your visit here because we're betting you won't want to leave when lunchtime rolls around.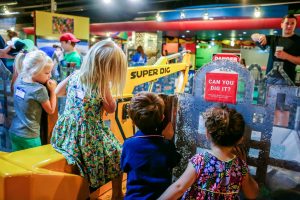 Mobius Children's Museum
Those who have kids in tow will adore the Mobius Children's Museum. This little museum is packed with hands-on educational fun for the younger set, and small children just can't get enough.
Here, even the youngest visitors can try their hand at mini-golf, experiment with water, and even attempt dentistry. This is the perfect place to let the kids work off some energy while also offering them plenty of learning opportunities. Just be aware that the younger members of your party will not want to leave at the end of the day, so if this results in tantrums, don't say we didn't warn you 😉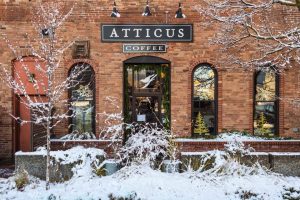 Area Coffee Shops
Everyone knows that the Pacific Northwest is the place to go for some amazing coffee, and Spokane is no exception. This city is filled to the brim with awesome coffee shops, meaning you simply must make time for a few cups of joe during your visit.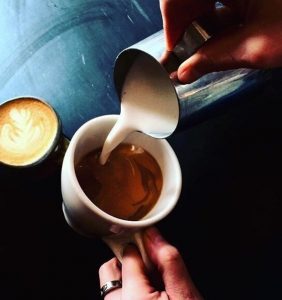 One of the very best coffee shops in the city is Atticus Coffee and Gifts, though we'd have to say that both Spaceman Coffee and Paper And Cup are pretty great as well. Honestly, almost any shop you visit will provide you with a good brew, friendly service, and a comfy place to sit, so venture out and see what you can find.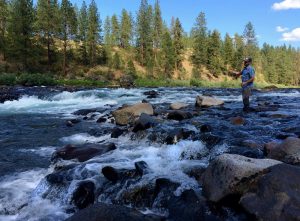 Riverside State Park
Want to get even further into nature than Riverfront Park allows? Riverside State Park should do the trick. This incredible park offers guests some incredible views and amazing hiking trails. Wildlife is abundant here, and activities such as biking, swimming, and kayaking make it a super fun place to spend the day.
Want to stay longer? Camping is available for those who want to stay the night in this beautiful park. In fact, this is a great place to spend the whole weekend if you love the great outdoors.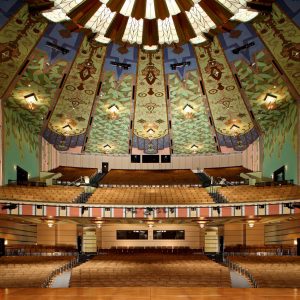 Martin Woldson Theater at the Fox
Built in 1931, Martin Woldson Theater at the Fox was once the largest and most modern movie theater in all of Spokane. With gorgeous architecture, amazing murals, and incredible attention to detail, this art deco theater couldn't have been more beautiful.
These days, the now-completely-restored theater plays host to a variety of concerts and other amazing performances for people of all ages. Be sure to catch a show so you can experience this incredible historic theater.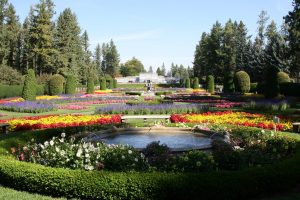 Manito Park
An absolutely gorgeous set of gardens, Manito Park is a wonderful place to visit in Spokane. This historic spot is home to botanical gardens, an arboretum, a duck pond, and more. Here you can view a variety of lovely and interesting plants, and even a few different kinds of birds. Playgrounds and walking paths provide lots of opportunity for recreation, and many people spend hours at a time in this beautifully green haven.
The park is open daily (aside from holidays) and there is no charge to visit. Considering these things, you have no excuse not to go.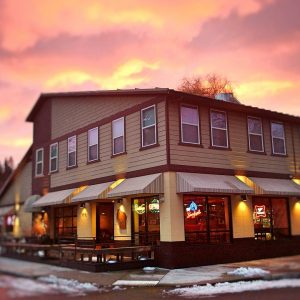 Wisconsinburger
Easily the best burger joint in all of Spokane and considered by some to be one of the best eateries in the city, Wisconsinburger is one of those places you have to try at least once. The idea of the place is to mimic the mom-and-pop burger shops of Wisconsin, and we think they do an excellent job. The vibe is cool and modern, but still friendly and casual.
As far as food goes, they only use fresh ground beef in their burgers and it shows. For an extra tasty experience, try one of the "Weekly Grind" burger specials and be sure to add a side of Wisconsin-style cheese curds!