Washington
You Should Get Out and See These Places (Again?) This Year
8 Wonders You Must See in Washington State in 2021-2022.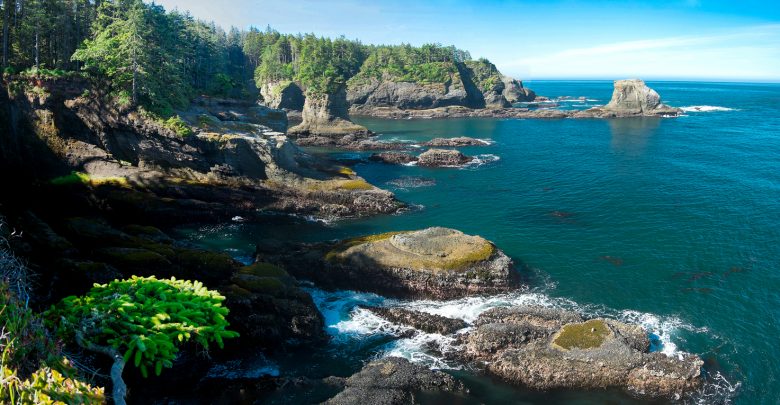 Washington state is one of the most beautiful states in the union. It's also a bustling place!  From beaches, rainforests and mountains to outdoor markets, apple orchards and coffee houses, Washington truly has something for everyone in the family. And if you're looking for your next vacation destination where there are amazing things to see everywhere you turn, start planning now for a fascinating trip to Washington next year—and add these wonders to your Washington bucket list.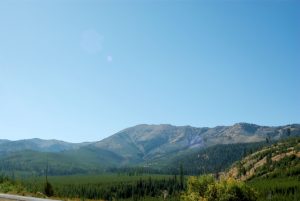 Hells Canyon
You'll find Hells Canyon at Hells Canyon National Recreation Area. The recreation area was established by the U.S. Senate in 1975. It lies near the borders of eastern Washington, eastern Oregon, and western Idaho. The chasm is 7,993 feet deep, making it the deepest river gorge in North America. This part of the country boasts some of the most remote and unique landscapes in the country, as well as some of the hottest summer temperatures and most frigidly cold winters. For more information about this natural wonder, visit https://www.recreation.gov/camping/poi/237751.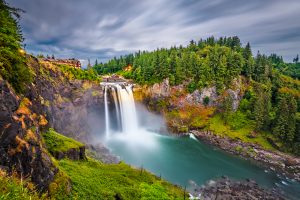 Snoqualmie Falls
Snoqualmie Falls is located east of Seattle, Washington on the Snoqualmie River. The 268-foot falls are almost 100 feet higher than Niagara Falls in New York. Over 1.5 million people visit the falls each year. At the falls, you'll also find a two-acre park, lodge, and observation deck. In the evening, the falls are illuminated with lights. There are hiking trails and picnic tables available nearby. You can even book a wedding service at the falls! For more information, visit www.snoqualmiefalls.com.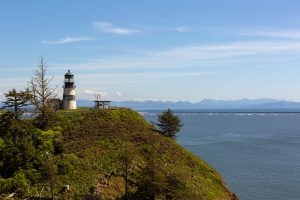 Long Beach Peninsula
Long Beach Peninsula is a strip of land in Washington that is bound by the Pacific Ocean to the west, the Columbia River to the south and Willapa Bay to the east. It is approximately 165 miles from Seattle, Washington, and 115 miles from Portland, Oregon. Long Beach Peninsula is known for exactly that—boasting a very long beach. In fact, you can walk barefoot in the sand (if you want) for a solid 28 miles! And at 28 miles in length, Long Beach Peninsula has the longest beach in the contiguous United States.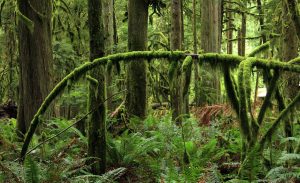 Olympic National Park
This beautiful national park spans almost 1 million acres. It encompasses shorelines, glaciered mountains and rainforests. The entire park is breathtaking, but there's something else at Olympic National Park that might take your breath—the Tree Cave. A giant tree near the beach has exposed roots, and there is no soil, thanks to a gulch that formed underneath the tree. But it continues to grow—amazing! For more information on Olympic National Park, visit www.nps.gov/olym.
Cape Flattery
Cape Flattery in Clallam County, Washington, is the oldest permanently named feature in Washington state. It was described in writings by British explorer James Cook in 1778. Cape Flattery is the northernmost point in the contiguous United States. To get to Cape Flattery, you'll have to take a hike. The trail is graded "easy to minimally difficult," and much of the trail is boardwalked, making it easier to traverse the trail and reach Cape Flattery.

Hurricane Hill via Hurricane Ridge Trail
Don't let the name of this hiking trail and its destination scare you. The trail is considered only moderately difficult, and it's 100% paved. It is approximately 3.1 miles long, and the first ¼ mile is wheelchair accessible. Hurricane Ridge Trail is rated by many as the #1 trail in Olympic National Park out of 161 trails. Access the trail about 1.5 miles beyond the Hurricane Ridge Visitors Center. The trail grants hikers breathtaking views of the Olympic Mountain Range, Vancouver Island, and Puget Sound.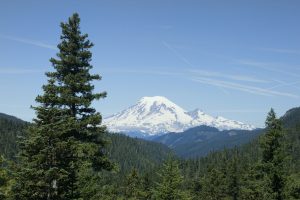 Mount Rainier National Park
Mount Rainier National Park is unique in that much of its beauty can be accessed via driving tours that encourage frequent stops to enjoy the nature that surrounds you. There are hikes that range in difficulty from easy to very difficult. Mount Rainier stands as an icon of the state of Washington. At 14,410 feet, it's the highest point in the entire state. It's also an active volcano and the most glaciated peak in the contiguous United States. There are opportunities for hiking, climbing, camping, sightseeing and more. The National Park Inn at Longmire is the only lodging available all year long. Other areas close during the colder seasons. For more information about the park, or to begin planning your visit, go to www.nps.gov/mora.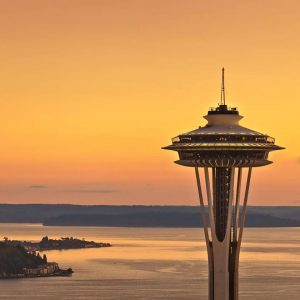 Seattle Space Needle
This is the only manmade wonder on the list, and it's pretty wonderful. Even if you've never visited any part of Washington, you have undoubtedly heard of the Seattle Space Needle—you've probably seen it in magazines, online, in books and in movies. But visiting the Space Needle is an unmatched experience! You will enjoy views from 520 feet above the ground. See the city beneath your feet at the all-glass floor on the lower level, or enjoy floor-to-ceiling glass on the upper level. The Space Needle has the only rotating glass floor in the world called The Loupe. Tickets are approximately $35 for visitors ages 13 and up, $30 for seniors and approximately $27 for kids ages 5 to 12. Valet parking is available as well. For more information, visit www.spaceneedle.com.