Washington
Check Out the Best Wineries in Seattle
A tour of the four we love the most.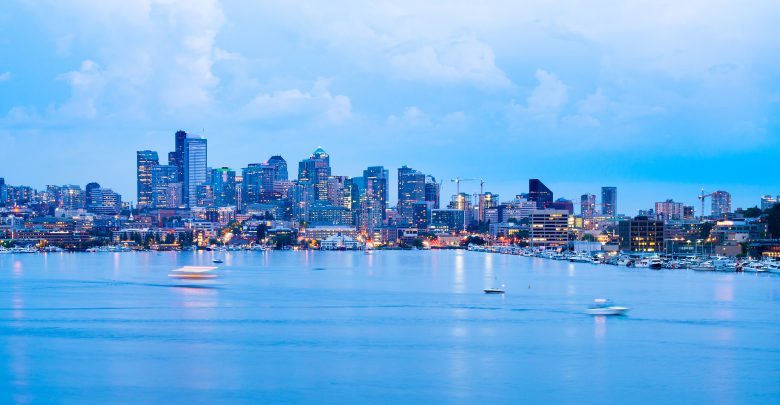 The Pacific Northwest is one of the most beautiful locations in all of the United States thanks to its unique combination of untamed natural wilderness and metropolitan cities. Washington is particularly a popular state to visit thanks to breathtaking forests and natural wonders in addition to the bustling city of Seattle. While many travelers immediately picture rainy weather, Starbucks, Pike Place Market, and more, they might be surprised to learn that Seattle is also home to an amazing food and beverage scene including many locations that highlight local flavors and ingredients. A great way to enjoy the city of Seattle and its culture is through visiting some of the amazing wineries located in the area, all of which have their own unique stories and wines that are sure to please guests. Here are the best wineries to enjoy while spending time in beautiful Seattle.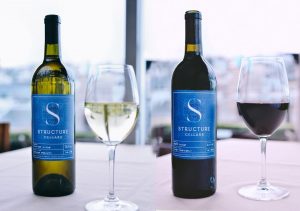 Structure Cellars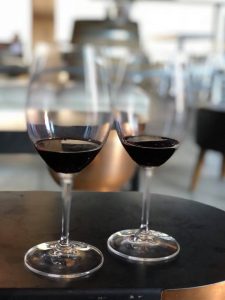 One winery in Seattle began when the head winemaker decided to switch from vodka to wine and fully commit himself to the art of winemaking. Structure Cellars is owned by husband and wife Brian and Brandee and first began in 2007 after Brian was invited to visit a winery in Washington. The visit completely caught his interest and he soon was enrolled in winemaking classes and working his way through internships, learning opportunities, and home winemaking to become a master in the art. In 2011, the couple began their first winery in their home basement and eventually worked their way up to the two tasting rooms that they operate today. Structure Cellars is located in the SoDo Urban Works Building and visitors can opt to visit the Blueprint Room or the Cellar to sip on different varieties of wine. Some delicious options that are currently for sale include the Cabernet Franc, Merlot, Roussanne, Syrah, Malbec, and Viognier.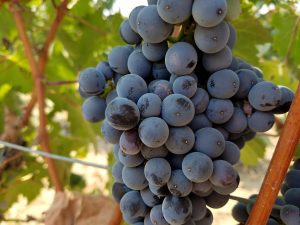 Bartholomew Winery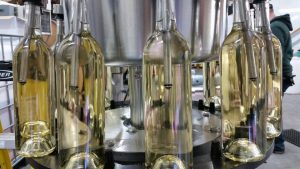 Another winery found in the heart of Seattle focuses on creating unique and quality wine that cannot be found anywhere else in the world. Bartholomew Winery immediately draws customers in by commiserating that purchasing the right wine can be a difficult and confusing process. Their website and in-store location aim at helping visitors both learn more about different varieties of wine while also making the decision making process easier. Each wine that Bartholomew Winery creates is explained in full with information about flavor notes, where the grapes are from, and history about each type of wine. Some popular options that are currently for sale are the Primitivo, Albarino, Souzao, Tannat, Carmenere, and Cabernet Franc. While many of these options might not be familiar to the casual wine drinker, Bartholomew Winery also makes more popular wines such as Syrah, Cabernet Sauvignon, Sauvignon Blanc, and Malbec.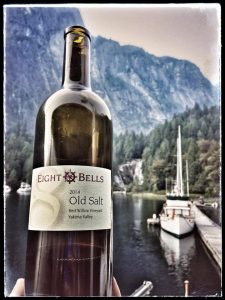 Eight Bells Winery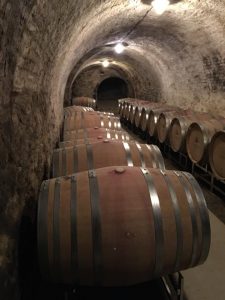 North Seattle is home to a winery that is owned and operated by four friends that slowly evolved over the years. Eight Bells Winery was named for the nautical tradition of a bell being rung every half hour of a sailor's four-hour watch. Thus, on the eighth ring, a sailor would know that his watch was over. The winery began when Tim Bates began making wine in his basement in 1990. In 1996 he and Andy Shepard began Shellback Vintners which soon resulted in a commercial space in 2009. 2018 brought more growth with Frank Michiels, Neal Ratti, and Denise Ratti joining the team and Eight Bells Winery is now as popular as ever. The Winery and Tasting Room are open to the public every Saturday from 11-4 and those who stop by can sip on delicious wines that are all made in-house. Some of the most popular options are the 2011 Barrel Select Cabernet Sauvignon, 2013 Syrah Eight Clones, 2015 Sangiovese, 2017 Chardonnay, and 2017 Pinot Gris. Regardless of what wine a visitor chooses to sip, they are sure to have an amazing time visiting Eight Bells Winery and enjoying the unique experience that has been years in the making.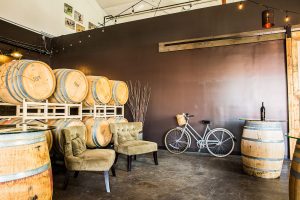 Elsom Cellars
A family-oriented winery in Seattle that aims at bottling excellent flavors while acknowledging that it is important to slow down and let the world teach us things has become increasingly popular over the years. Elsom Cellars was founded by Jody Elsom who opened the doors in 2006. Priding itself on being a Northwestern winery using hand-crafted and locally sourced grapes, each creation at Elsom Cellars features a unique story and taste. The winery is open on Thursdays, Fridays, and Saturdays and those who stop by to sip some wonderful options are sure to have trouble choosing just what to order! Some current options available for purchase are the 2014 Malbec HHH, 2017 Rose, 2011 Isabella, 2011 Syrah, 2011 Cabernet Sauvignon, and 2011 Logan. Featuring unique blends and stand out flavors, the wines created at Elsom Cellars are both delicious and inventive, making it hard for visitors to choose their favorite on each visit!