South Carolina
The Perfect Day in Charleston, South Carolina
One of America's most charming cities has a lot to keep you engaged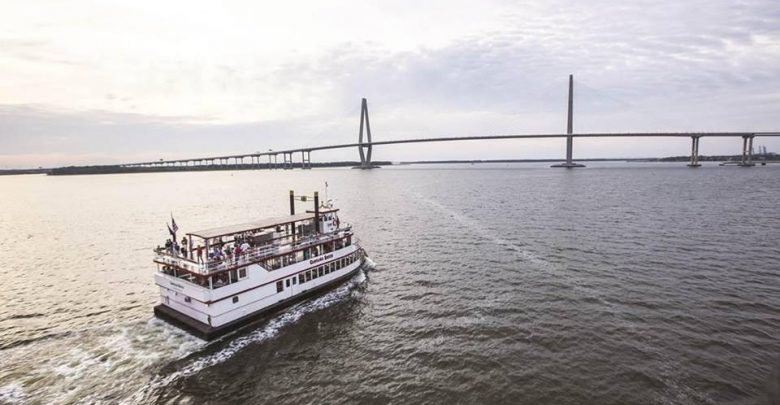 If you've ever visited South Carolina, or if you live there, you're probably familiar with the city of Charleston. The city was first called "Charles Town," when it was founded in 1670 in honor of British King Charles II. It was home to the first public college, the first public playhouse and the first public museum. The first golf game played in the United States began with a tee time in Charleston. It was the first lasting English colony in the south. Charleston is often referred to as the "Holy City"—a nickname that dates back hundreds of years to a time when religious freedom and acceptance—though not common everywhere—was readily available in Charleston. Church steeples soared high above the skyline and helped guide ship captains into Charleston, which was once one of the most important ports on the Eastern seaboard.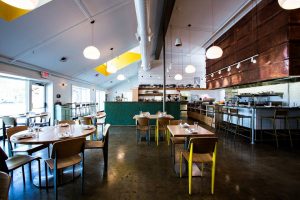 Today, Charleston is still called the Holy City, and it's a place full of life, character, charm and endless opportunities for short getaways or even a local staycation. If you've only got a day to spend, here are our recommendations for the perfect day in this beautiful city in South Carolina.
Have brunch at Butcher and Bee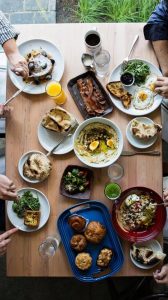 Butcher and Bee creates its menus with food from local farms, local fishermen and local ranchers. You won't find fresher fare in Charleston. The restaurant is open every day for brunch, lunch, and dinner, and we recommend brunch. Enjoy house-made pickles and bacon-wrapped dates for starters. Then move on to the avocado toast and pulled squash sandwiches. Butcher and Bee also makes amazing rice bowls, out-of-this-world omelets and some of the best hummus in South Carolina. Braised short ribs are also on the brunch menu, as are power foods like kale salad. Desserts at brunch include warm apple cake and different flavors of gelato. There's also an on-site bakery where you can buy breads, pastries and other sweets for the trip home. Reservations are available by calling (843) 619-0202 or by visiting www.butcherandbee.com.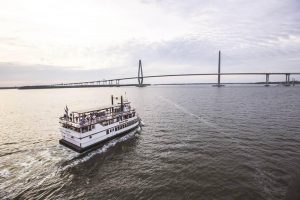 Take a tour on the Carolina Belle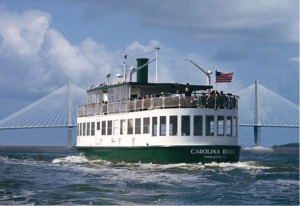 After brunch, take a relaxing and informative Charleston Harbor Tour aboard the Carolina Belle. During the 90-minute tour, your U.S. Coast Guard Captain will tell the story of the Holy City's rich history. He will also point out more than 75 different landmarks and points of interest, including Fort Sumter, Fort Moultrie, Fort Johnson, St. Michael's Church and the Cooper River Bridges. You'll also enjoy seeing dolphins and pelicans along the tour. See the tour from two different decks aboard the 80-foot-long Carolina Belle. There is an observation deck as well as the climate-controlled Main Salon. The cost for the tour is $26 for adults (ages 12 and up) and $18 for children (ages 4 to 11). For more information, visit www.carolinaharbortours.com.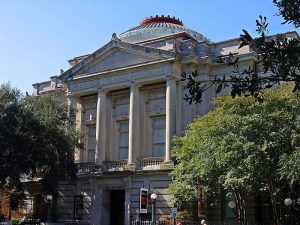 Explore the Gibbes Museum of Art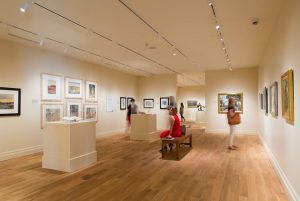 The Gibbes Museum of Art in Charleston has something for everyone. The first floor is open to the public and offers free interactive activities. Tickets can be purchased for the second and third-floor exhibits, and tickets also entitle guests to special exhibitions currently being shown. The Gibbes Museum of Art hosts six to eight special exhibitions each year. Permanent collections on the second and third floors include 18th and 19th-century American paintings and sculptures, 20th century American Regionalism and the Charleston Renaissance. Ticket prices are $15 for adults, $6 for kids ages 4 to 17, and kids 3 and under are free. For information about the museum and its exhibitions, visit www.gibbesmuseum.org.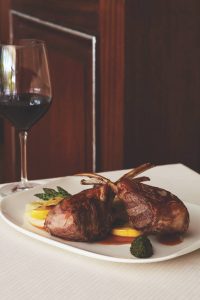 Have dinner at the Charleston Grill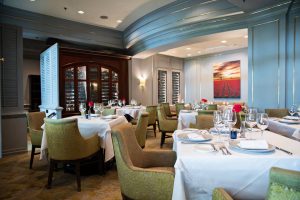 The Charleston Grill is located inside the Belmond Charleston Hotel on King Street. The restaurant is open daily from 5:30 to 10:00 p.m. It was awarded the AAA Four-Diamond Award for Food Excellence. Menu selections include flounder with shrimp and grits, grilled peach salad with ham and candied pecans, ribeye, lamb, fish, sea scallops, crab cakes and more. Reservations are accepted and recommended. The Charleston Grill has been voted the #2 best place to eat in Charleston and is part of the reason Conde' Nast Traveler magazine voted Charleston the #1 Food City in America. For information or to make a reservation, please visit www.charlestongrill.com.