Colorado
Why Breckenridge Is One of America's 10 Favorite Ski Resorts
Great skiing, a lovely village, and world-class amenities make for one of the best winter retreats on the planet.
When many ski enthusiasts think of skiing, the first name that pops into their minds is Breckenridge. It is owned by Vail Resorts, Inc. There are larger ski resorts in Colorado, but few are as well respected. Breckenridge offers fun for all. Here are a few of the things that make it so special.
Peaks and Trails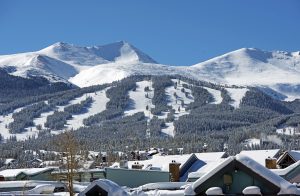 At Breckenridge, you will find five peaks and 187 trails. Breckenridge also boasts the highest lift in North America. It is a whopping 12,840 feet! There is something for everyone. If you are an expert skier looking for a challenge you will be pleasantly surprised. If you have never skied before, that will not be a problem either. There are trails for beginners. There are also 31 lifts, so you'll be able to easily get to the right trail. No matter what level you are at, you will be able to enjoy your time skiing at Breckenridge.
Season and Snow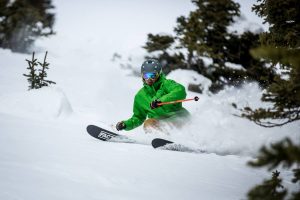 Because of its location, the ski season at Breckenridge usually lasts for about five months. Depending on the weather, skiing usually starts in the middle of November. It lasts through the middle of April or occasionally even later. A lot of the snow might be manmade at the beginning and the end of the season, but in the middle much of it is natural. The average total snowfall annually is approximately 300 inches. Not all trails will be open the entire season, it depends on the snow level.
Snowboarding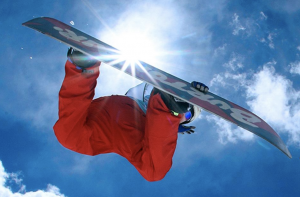 Snowboarding is definitely allowed at Breckenridge. In fact, it was the first resort in the state of Colorado to allow snowboards. About 25 percent of those who hit the trails at Breckenridge are now snowboarders. One of the reasons why the sport is so popular at Breckenridge is that snowboarders are allowed on the main trails, right next to the skiers. There are also areas that are exclusively for snowboarding. This allows those who are serious about the sport a chance to improve their skills. Like skiing, Breckenridge is ideal for all snowboarding skill levels. Beginners to experts are all welcome.
Breckenridge, Colorado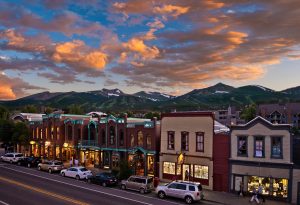 You can't spend all of your time on the slopes. Once you see the town of Breckenridge, Colorado, you will want to explore! Breckenridge was once a gold mining town, and it is rich in history. You will want to visit Main Street. There are shops, galleries, restaurants, and places to grab a drink. You might also want to catch a play at Breckenridge Backstage Theatre. For more winter fun, sign up for a snowshoe tour. There is plenty to do in Breckenridge if you want to skip the slopes for a day.
Lodging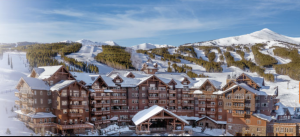 Finding the right place to stay in Breckenridge is part of the fun. There are accommodations that will fit pretty much any budget. There are national chains that you will recognize. There are also places that will make you feel like you are part of a ski movie. What is nice about the accommodations is how close they are. Many of the lodgings are a walk of just a few minutes to the slopes. There are also some places where you can ski in and ski out. Depending on the day of the week and the time of year, you can find some fantastic deals as well.
Tickets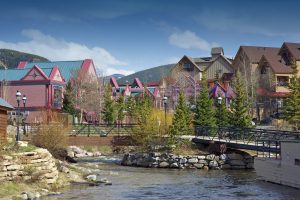 There are several ticket options, so that you will be able to get the most value for your dollar. One day tickets are available, or you can buy a multi-day ticket. Check the price online, it could save you money. The child's ticket is for ages five through twelve, thirteen and older is considered adult. Seniors aged 65 and older receive a slight discount. There are several levels of Annual Passes that are available as well. If you truly love to ski and want to visit several resorts around the world, consider an Epic Pass. It will give you access to Breckenridge and 64 other resorts across the globe.
Rentals and Lessons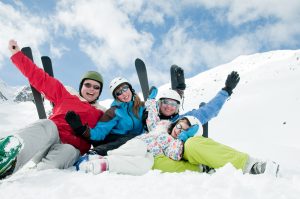 You do not have to worry about how you will get your skis and equipment to Breckenridge. There are rentals of skiing and snowboarding equipment available. They will have everything that you need all ready for you. Another thing that you do not need to worry about is your experience level. There are lessons for beginners on up. You will feel like a pro by the time you leave, even if it is your first time on skis or on a snowboard.
Downtime
Just because you are done with the slopes for the day does not mean that the fun has to stop. There are sleigh rides, dog sleds, snowmobiles, gold mine tours, and other things that you can participate in. Childcare is available if you need it.
Weather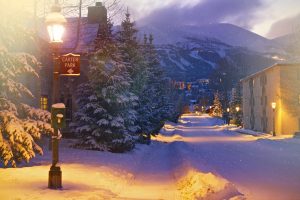 The ski season is cold! The average high temperature in the month of January does not make it above freezing. That does not include the wind chill. Remember as well that you might experience high winds because of the altitude. Some of the locals refer to it as "Breckenwind" because the winds are so strong. Speaking of the altitude, altitude sickness is a possibility for some people, so take it easy unless you already know that you will not be affected. The warmest month of the ski season is April, but because that is the end of the season some trails may no longer be open.
Off Season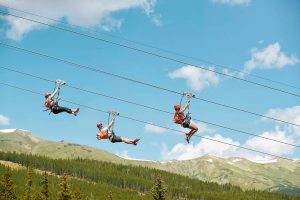 You do not have to visit during ski season to have a fantastic vacation at Breckenridge! There are plenty of activities that happen when there is no snow. Take a ride on a chairlift, try zip lining, or glide on the alpine slide. You can hike, try your footing on a climbing wall, or enjoy what is arguably the most incredible view that you will find in the United States. You can have a bite to eat from the top as well. Visiting during the off-season is so much fun that you might forget that you're at one of the most popular ski resorts in the country.