New York
Heart of NYC: Another Amazing Diner You Have to Try
One of America's Great Retro Diners: Tick Tock Diner in NYC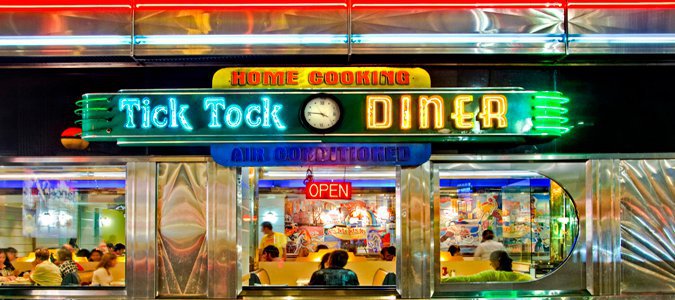 They say that location is everything when it comes to real estate. That seems to be true as far as retro diners are concerned as well. Tick Tock Diner is located across the street from New York City's Penn Station! Whether you are coming or going, it is a great place to grab a meal. Tick Tock Diner is the largest diner in New York City, and it has everything that you hope to find when looking to step back into the past. You'll find classic diner dishes, plus foods with nods to Italian, Tex Mex, and Greek traditions. Here are some of the many things that you will love about Tick Tock Diner.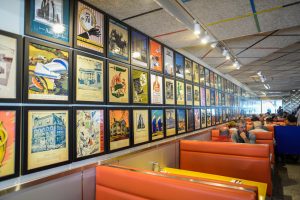 Atmosphere
In order for a retro diner to really deserve the title, it needs to make you feel as if you have stepped out of a time machine. Tick Tock Diner does exactly that. The Manhattan location has only been open since 1997, but it feels like it goes back decades earlier. (There's also a location in Clifton, NJ that dates back to 1948.) While the outside has the appearance of a diner from yesteryear, it's inside that the illusion really begins. One wall is lined with pictures, and there are booths with brightly colored seats and tables. Part of the fun is the giant clock on one wall, hence the name Tick Tock. It's an analog clock, digital clocks don't have a place in a retro diner!
Hours
There is another good reason why Tick Tock Diner deserves its name. It never closes! Since it is open around the clock, you can grab something delicious and filling no matter what time your train gets in. Because New York City is "the city that never sleeps", you'll be glad to know where you can go if you're having a fun night out on the town.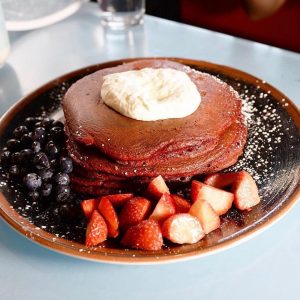 Breakfast
One of the most important things about a retro diner, besides the atmosphere, is the breakfast. It needs to have large portions and affordable prices. You will not be disappointed by the breakfast choices at Tick Tock Diner. There are several different types of omelets, waffles, eggs, pancakes, and breakfast sandwiches. For something with more of an upscale feel, try a Benedict creation; there are three different choices. Crepes are also on the breakfast menu. You don't have to worry about not making it in time for breakfast, it is always available.
Burgers
Another good test of a retro diner is the variety of burgers. They need to have classics, but they also need to have some more modern, creative choices. Tick Tock Diner will not disappoint. The burgers are half-pounders, and there is a great selection. Try a Steakhouse Burger, BBQ Ranch Burger, Chipotle Burger, or Cajun Turkey Burger. For those worried about carbs you can order a Bunless Burger, and vegetarians will want to try the Garden Burger. The signature burger is the Half & Half Burger. It's half bacon and half ground chuck. It's topped with American cheese and chipotle mayo, and comes with a side of fries.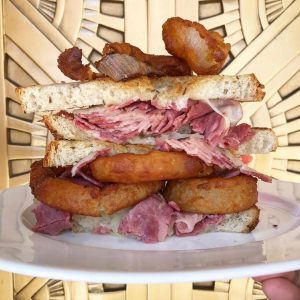 Sandwiches and Salads
If you're not in the mood for a burger, you might want to try a sandwich instead. There are several types of clubs if you'd like something layered. Other sandwiches include Grilled Cheese, Tuna Avocado Melt, Pulled Pork, and Ribeye Cheesesteak. There are also wraps. If you're looking for something a bit lighter, there are also salads. Greek Salad, Traditional Caesar Salad, and Cobb Salad are a few of your choices.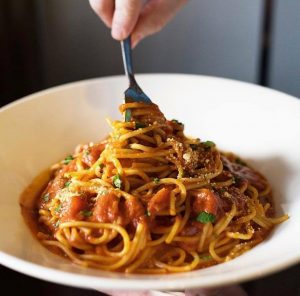 Specialties and Pasta
Diners also need to have specialties, dishes that are familiar but the diner puts a special spin on them. There are many delicious options at Tick Tock Diner. You can order 125th St. Buttermilk Fried Chicken, English Fish and Chips in Beer Batter, and, of course, Prime New York Strip Steak. If you want a meal with an Italian flair, try one of the pasta creations. Spaghetti Pomodoro, Seven Hour Spaghetti Bolognese, and Chicken Breast Parmigiana are among your choices.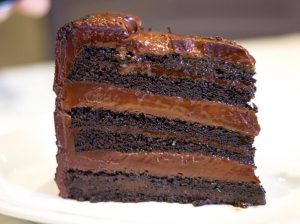 Desserts
In days gone by, people would visit a diner just for dessert. At Tick Tock Diner, there are some delicious sweets that could bring back that tradition for you. Of course, they also are the perfect way to end your meal. Try New York Cheesecake, or enjoy a generous slice of Apple Pie. There is Carrot Cake, Oreo Cookie Bash, Red Velvet Cake, and Mile High Cake. Desserts are available a la mode for an extra charge. Of course, the classic retro diner dessert is an ice cream sundae. That is available as well. Order one with two spoons so that you can share, just like in the movies.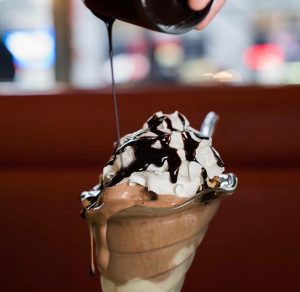 Shakes
If you would prefer your frosty treat through a straw, Tick Tock Diner has a great variety of shakes. There are the classic flavors of chocolate, vanilla, and strawberry, but the choices do not stop there. You can enjoy a Cookies & Cream Shake, a Salted Caramel Shake, and a Black & White Shake. That's a vanilla shake with chocolate syrup mixed in. Ice cream floats are made as well. If you really want to take a trip back in time, order the Egg Cream Soda. When is the last time that you had one of those?
Other Information
Tick Tock Diner is located at 481 8th Avenue, New York, New York, 10001. That's at the corner of 34th Street. The phone number, in case you need it, is 212-268-8444. As already mentioned, it is open 24 hours a day. Reservations are available and are strongly recommended if you will be dining with a large group. Special meals are served on holidays, so Tick Tock Diner is a great alternative to cooking for your family. Take out is available, but once you step through the door you might change your mind about that. The atmosphere is fun, the portions are large, the staff is friendly, and, most importantly, the food is delicious. Tick Tock Diner allows you to step back in time and enjoy a more relaxed pace in one of the busiest cities in the United States.