California
Tourist at Home: Which Sights You Still Need to See in LA
The unique, fun and interesting around the Los Angeles area for locals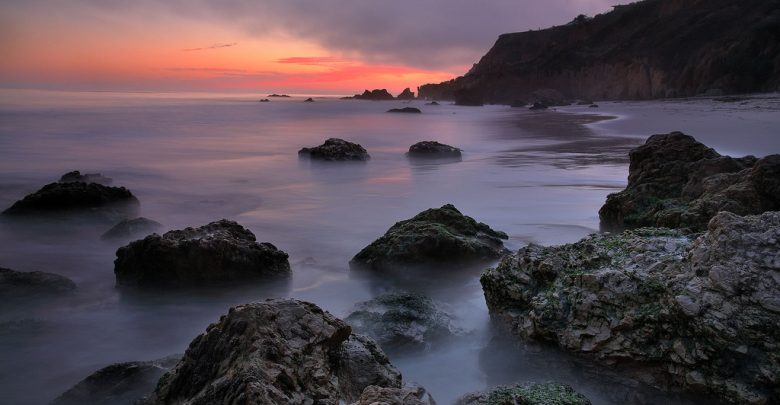 Already seen the Hollywood Sign, Disneyland and the Santa Monica Pier?  Fear not! There are plenty of other great sights for both tourists and Los Angeles locals to seek out.  You won't find these on any top ten tourism list, which is part of the reason why we love them.  They're true hidden gems in LA, and they're just as impressive as the better-known attractions, often with fewer crowds.  So why not add the following sights to your must-see list?  And don't stop here – we bet there are many more sights you still need to see in LA!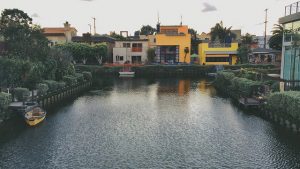 Venice Canals
Even if you've been to Venice Beach, you may have walked right by one of the most unusual sights in the entire state without realizing it was there: LA's Venice Canals.  Back in 1905, a series of canals were dug to drain the marshes for the residences of Venice of America.  Most were later filled, but these five canals remain, punctuated by bridges and sidewalks that allow you to stroll along the water and enjoy the view!  You'll be hard-pressed to find a prettier spot for a walk – or a more unique one – in LA.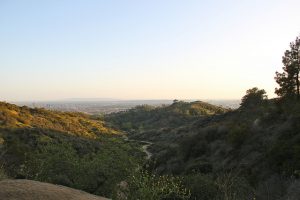 Abandoned Zoo
Ever wonder what it would be like to be an animal in a zoo?  Well, you can get a sense at LA's abandoned zoo.  Yep, that's right, there's an abandoned zoo in LA!  It's within Griffith Park, and it dates back to before the time of the current LA zoo.  Though it's been closed for decades, you can still check out the ruined remains, which include creepily empty enclosures and cages.  You can also access the hiking trails and picnic sites in the park, and make a day of it!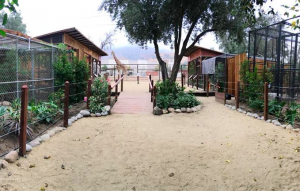 Wildlife Learning Center
Speaking of zoos, if you're looking for one that isn't abandoned, we have the perfect little-known gem for you.  The Wildlife Learning Center, just north of downtown LA, may not be as well known as the LA Zoo, but it's well worth your time.  It's devoted to educating the public about animals, their habitats, and conservation, and it cares for over a hundred animals from dozens of different species.  You can find some unusual and fascinating animals here, and even better, you can interact with them!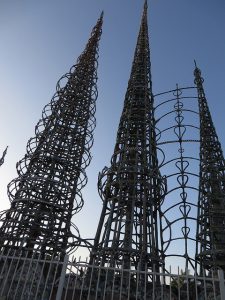 The story of The Watts Towers is the stuff of legend.  Simon Rodia, an Italian immigrant, built an impressive 17 sculptures with only the most basic tools, and with no outside help – and they're astonishing.  They rise 99.5 feet into the sky, and they're made of various improbable materials, including pieces of pottery, shells, mirrors, broken bottles and glasses, tiles, and grinding wheels.  It took Rodia 34 years, working almost every day, to complete the structures in his own backyard.  They're open to the public and are one of the most astonishing works of art in the country.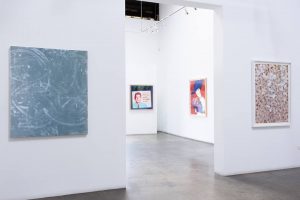 Bergamot Station
Another excellent arts scene that you may not have visited is the Bergamot Station, near downtown Santa Monica.  This is an invigorating arts complex that houses several different galleries, representing a range of mediums, showcasing the work of the most talented artists in Los Angeles.  You can check out their work for free, along with the café and gift shop.  There are also lots of arts-related events held here if you want to explore the art world further.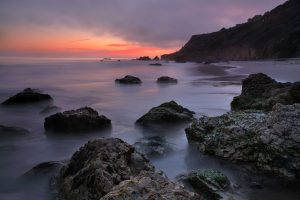 El Matador State Beach
While not technically in Los Angeles, El Matador State Beach is such a phenomenal natural landmark that we had to include it in this list.  You'll need to drive about 45 minutes outside of LA to enjoy this sight, but it's well worth it!  The beach is the site of magnificent rock formations and sea caves, as well as panoramic views of miles of sea and sand.  There's a trail down the cliff that leads from the parking lot to the shore.  Come at sunset to maximize the experience.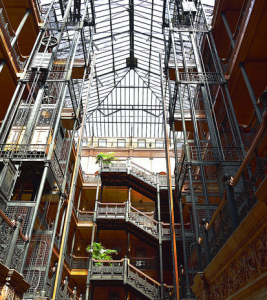 Bradbury Building
If you're a fan of architecture, you must visit LA's Bradbury Building!  Even if you're not, you'll still love the unending supply of Instagram shots to be had here.  You may have seen the Bradbury Building's intricate ironwork and astonishing atrium in a variety of movies (including Blade Runner) and music videos.  With a maze of stairs, walkways, and elevators, it's a feast for the eyes, so much so that it's a National Historic Landmark.  It was built more than 100 years ago by a millionaire and has held LA in thrall ever since.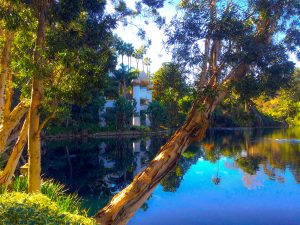 Self-realization Fellowship Lake Shrine Temple
When you need an escape from the hustle and bustle of LA life, our next hidden gem has exactly what the doctor ordered.  The Lake Shrine Temple is part of the Self-Realization Fellowship, which offers a spiritual experience for people of all faiths.  The temple is located in a beautifully relaxing garden landscape by the lake, complete with waterfalls and shrines.  It's the perfect place to do some meditation, learn some yoga, attend an inspirational service, or just relax in this beautiful oasis – all for free!  You can even visit the Mahatma Gandhi World Peace Memorial, which houses a portion of Gandhi's ashes.