Massachusetts
Your Summertime Mountain Paradise in New England
Get the most out of your next weekend in the Berkshires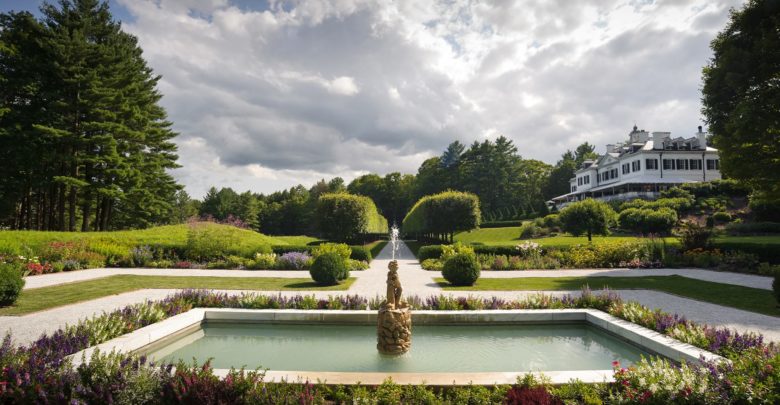 The Berkshires may be less than two and a half hours from Boston, but they truly feel as if they are a world away. You'll find rolling hills, small towns, historic buildings, and plenty of culture. While there is no wrong time of year to visit the Berkshires, the county comes alive during the summer months. If you are looking for the perfect place to enjoy a long weekend in the summer, consider making the Berkshires your destination. Here are some of the places that you will want to include in your plans.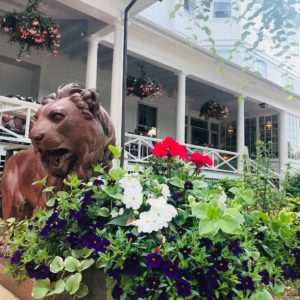 The Red Lion Inn
If the town of Stockbridge looks like it came out of a Norman Rockwell painting, that is not a coincidence. The famous painter lived and died here. In the center of Stockbridge, you will find The Red Lion Inn. It is the perfect place to stay for your long weekend. The Red Lion Inn truly feels like you have stepped back in time, it dates back to 1773. All of the rooms are unique. If you aren't staying at The Red Lion Inn, at least enjoy a meal here. The Main Dining Room is elegant, while Widow Bingham's Tavern has more of a rustic feel. There are other dining options, and The Red Lion Inn also hosts special occasions and events.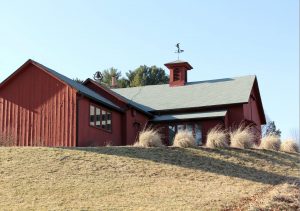 Stockbridge Museums
If you want to stay in Stockbridge for one day of your long weekend, you will find plenty to do. Two of the most famous attractions are devoted to artists who are from the town. As already mentioned, Norman Rockwell called Stockbridge home. The Norman Rockwell Museum contains the largest collection of his work in the world. Exhibits change from time to time, so it is worth part of your long weekend, even if you have been there before. Sculptor Daniel Chester French also owned a home in Stockbridge. French is known for some of the country's most patriotic works, including The Minute Man statue in Concord, MA. His best-known work, though, is the statue of Abraham Lincoln that is found in the Lincoln Memorial in Washington, D.C. Chester's Stockbridge home is now a living museum called Chesterwood. You can walk the grounds, enjoy the gardens, and see early versions of some of his works. Chesterwood is open seasonally, while the Norman Rockwell Museum is open year-round.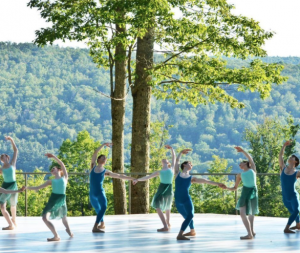 Jacob's Pillow
The Berkshires are known for celebrating the arts in many forms. At Jacob's Pillow in Becket, it is dance that you will enjoy. There are ticketed and free performances throughout the summer. There are shows inside and outside, as well as exhibits and workshops. Jacob's Pillow is also a dance school, so you can enjoy current and future greats in the craft. Jacob's Pillow might be a little bit of a drive, but it's worth the effort.
Williamstown Theater Festival
A little less than an hour north of Becket you will find Williamstown, which is the home of Williams College. Williamstown is more than a college town, it is a cultural stop all of its own. Williamstown Theater Festival has been pleasing audiences since 1955. Actors who have performed here include Frank Langella, Blythe Danner, and E.G. Marshall. The late Christopher Reeve was an apprentice at Williamstown Theater Festival, and he returned to perform many times after his rise to fame. Williamstown Theater Festival runs eight weeks each summer. Shows vary from classics to lesser-known works. Whatever you see, you are sure to enjoy one of the best plays outside of New York City.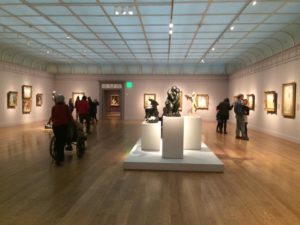 Clark Art Institute
Also in Williamstown, you will find Clark Art Institute. Initially, the works of Dutch, Italian, and Flemish painters were featured, but the collection grew. You'll see masterpieces from Monet, Degas, Renoir, and many more of the greats. Clark Art Institute doesn't stop there. The arts in other forms are also featured. There are live performances, photography exhibits, and even the building itself is architectural art. Give yourself plenty of time, because you will be surprised by how much there is to see.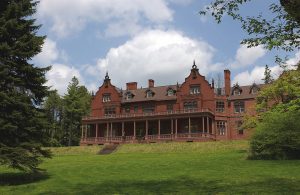 Ventfort Hall Mansion and Gilded Age Museum
In Lenox, you will find a museum of a different kind. At the turn of the 19th century, the town was filled with second homes of the rich and famous, in fact, the high school teams are still called The Millionaires. Ventfort Hall Mansion and Gilded Age Museum is one of those homes. It was originally built for Sarah Morgan (sister of J.P.) and her husband George. Ventfort Hall is under renovation, and it is open to the public. Tours are available, and there are workshops and seminars. Parts of the movie The Cider House Rules were filmed on the property. The renovation of Ventfort Hall is a work in progress, and it is interesting to see how the very rich once lived. While it's excessive, it is also beautiful.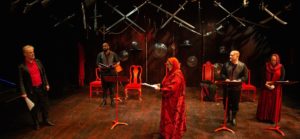 Shakespeare & Company
Also in Lenox you will find one of the best Shakespeare troupes in the country. Shakespeare & Company was founded in 1978, and it has been bringing quality entertainment to the Berkshires ever since. Actors who have worked with Shakespeare & Company include Richard Dreyfuss, Keanu Reeves, and Olympia Dukakis. There are usually two or three of the Bard's plays performed each summer, and there are also non-Shakespearean performances. Shakespeare & Company not only provides quality entertainment, they are also very active in the local community, bringing Shakespeare to the area schools.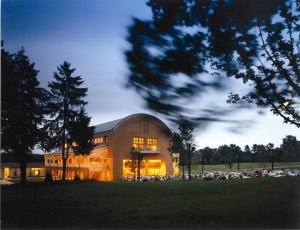 Tanglewood
The reason why most people visit the Berkshires during the summer is Tanglewood. This music venue has been the summer home of the Boston Symphony Orchestra since 1937. Tanglewood is officially in Lenox, although parts are in Stockbridge. You can buy a seat in The Shed, or bring a blanket and sit on The Lawn. Some of the most famous classical musicians in the world such as Yo-Yo Ma frequent Tanglewood. The Boston Pops also play often each summer. One of the highlights is Film Night, where legendary composer John Williams conducts the Pops in some of his most famous compositions. Tanglewood also hosts the Popular Artists Series each summer. James Taylor, who owns a place in Lenox, is one of the artists each year, and he always performs to a sold out crowd. Tanglewood is reason enough to spend a long summer weekend in the Berkshires; you just might decide to go to more than one performance.