Minnesota
The Very Best Sandwiches in Minnesota
These 10 places will exceed your sandwich goals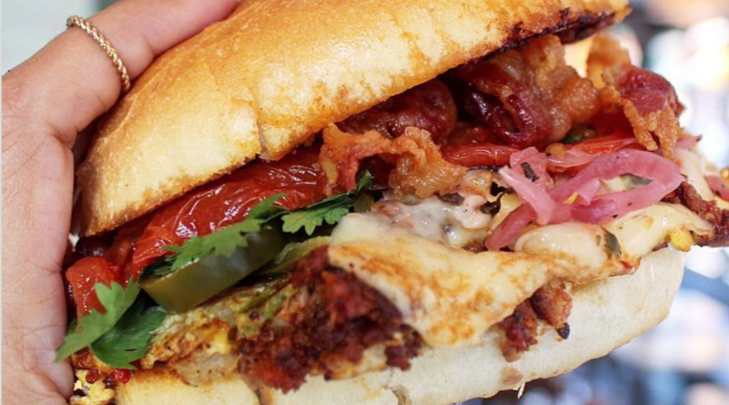 Minnesota is known for its beautiful summers and expansive lakes. In the midst of taking in all the beautiful views, it is easy to forget how much good food Minnesota has to offer. And perhaps at the top of the list is their array of sandwich shops. Here are the 10 best places to find a top-of-the-line sandwich in Minnesota.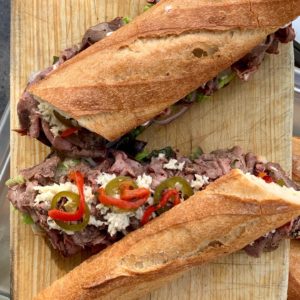 Clancey's Meats and Fish
This deli serves up farm-fresh meat and seafood every day, keeping their sandwich bar open all day long until bread runs out. Their sandwiches are crafted upon order with your choice of corned beef, roast beef, roast turkey, tuna salad, or smoked ham on bread from Rose Street Patisserie. The open, bright, inviting space adds to the experience, and during the summertime, you can sit outside to enjoy your sandwich and take in the sights of the beautiful neighborhood.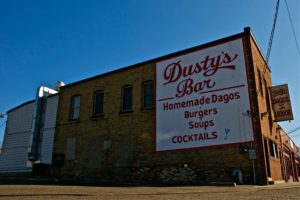 Dusty's Bar
Dusty's is a local's kind of spot in Minneapolis that draws many regulars in with its good food, good music, and neighborhood vibe. There's live music regularly, and there's always delicious burgers and sandwiches. Dusty's is known for their 'Dagos' which are homemade Italian sausage made of 100% ground pork. They have five different Dago sandwiches, different types of burgers, as well as reubens, BLTs, and other staple sandwiches. Thanks to their hearty portions, you will never leave Dusty's hungry.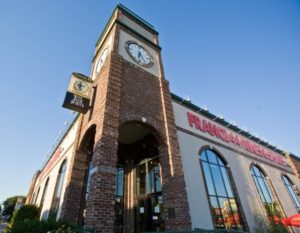 France 44 Wines and Spirits
This family-owned Minneapolis spot doesn't just have delicious sandwiches, it also has an extensive selection of wine, beer, spirits, and other gourmet food. What started off as a bottle shop in the 1950s turned into one of the best destinations for sandwich lovers. What's on the sandwich menu, you're wondering? There's roast beef, chicken prosciutto, French dip, salami, the 'spicymonger,' prosciutto di parma, ham, chicken salad, sweet chorizo, the 't-chut,' the 'smurk,' or you can order a 'surprise!' sandwich. They also have an array of melts including English cheddar, reuben, mozzarella, and a Cuban.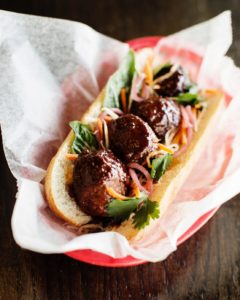 Hello Pizza
You wouldn't think to go to a pizza place for a sandwich, but Hello Pizza in Edina, Minnesota is the place to go if you want a perfect meatball sub. Chef Ann Kim started this restaurant after she moved to Edina from New York City, inspired by the classic New York pizza shop. But her love for sandwiches is right up there with her love for pizza. There are two subs to choose from at Hello Pizza: the 'Old Skool Balls' which has house-made Niman Ranch beef meatballs, house-made red sauce, mozzarella, provolone, and oregano or the 'Korean Cowboy' which has house-made Niman Ranch beef and Berkshire pork meatballs, gochujang barbecue sauce, pickled onions, daikon, carrot, cilantro, basil, and mayo. You can't go wrong with either choice, and while you're there, you should probably enjoy some pizza as well.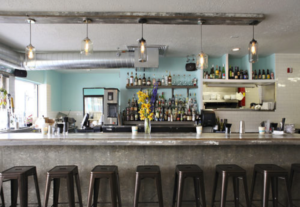 Hola Arepa
Arepas are a traditional Venezuelan food – cornmeal buns stuffed with delicious fillings of your choice. Here, the arepas include slow-roasted pork, chimichurri chicken, black bean & queso fresco, chorizo sausage, Cuban, beef & plantain, pork & sweet potato, black bean & sweet potato, chicken, and mushroom. Arepas are a sandwich unlike any other, and certainly worth a try for a taste of Venezuelan culture.
Iron Ranger
Over 100 years ago, Iron Ranger began as a pub in the Minnesota mining town of Hibbing. Now, it's in St. Paul, but it still provides the same authentic food and quality service. Their sandwiches include classic porkettas, the 'bluejacket,' Cubanos, pesto melts, clubs, Italian beef sandwiches, meatball subs, and more. Their goal as a restaurant is to maintain the same taste that once characterized northern Minnesota's Iron Range when mining was a driver of the economy.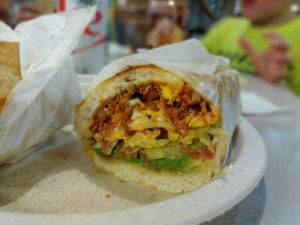 Manny's Tortas
Manuel Gonzalez, founder of Manny's Tortas, moved from Mexico City to Minnesota about 29 years ago. After working as a chef in many restaurants, he decided to open his own restaurant. With his sister Victoria, Manny has been running Manny's Tortas since 1999. Through this, the sibling duo have created a space where American and Mexican cultures come together. Tortas are prepared with cheese, lettuce, tomato, onion, avocado, jalapeno peppers, refried beans, chipotle pepper mayo and chips. You can choose between ham, chicken, steak, turkey, breaded steak, Cuban style, Hawaiian, egg and chorizo, pork, veggie, or 'Manny's Special.'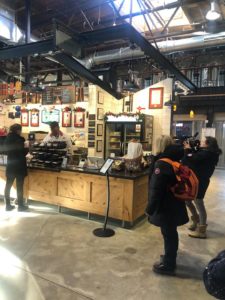 Rose Street Patisserie
In St. Paul, Minnesota, you can find France "minus the airfare." Chef John Kraus started Rose Street after he fell in love with Patisserie Valerie. He started his patisserie to create delicious food and invite his neighborhood to enjoy it. These sandwiches are a little bit of a different speed, as most of them come in croissant form, but merit a mention. You can choose from a ham and gruyere croissant, egg and cheese croissant, egg, bacon, and cheese croissant, or you can choose from an array of breads including baguette, pain au levain, walnut currant sourdough, multigrain, olive sourdough, miche, and challah. Bread is certainly the specialty here, but isn't that what holds the sandwich together?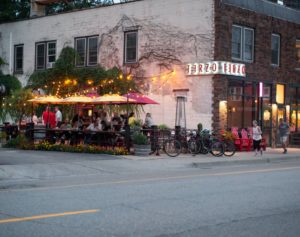 Terzo
This restaurant and wine bar in Minneapolis uses the freshest local ingredients to create a contemporary Italian cuisine, complemented by a large wine selection. On the menu, sandwiches are served on ciabatta, and you can add a fried egg to any sandwich for $2. The sandwiches include Rapini, Calabrian, Rafano, Verdure, Nudo, and if you're gluten-free, you can get a Porchetta Bowl. Though they have a full dinner menu, you can order these sandwiches at any time of day – dinner included.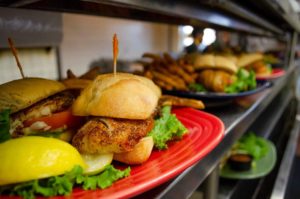 Tavern On Grand
David Wildmo opened Tavern on Grand in 1990, and has never looked back since. The Tavern is known for serving up to 2,000 pounds of walleye fish per week, and David once hired a PR firm to confirm that Tavern on Grand serves more walleye than any other restaurant in the country (they do!). Since walleye is such a staple here, it seems that it'd be the best option on the menu, but all their other food is just as good. Their sandwiches include the 'Blue Gill Sliders,' 'Bemidji Club,' and 'WBLT.' You would be remiss, though, to not order the Famous Walleye Sandwich.