Minnesota
What's So Interesting About Minnesota? Here Are Just A Few Things
6 reasons our state is a little different from the rest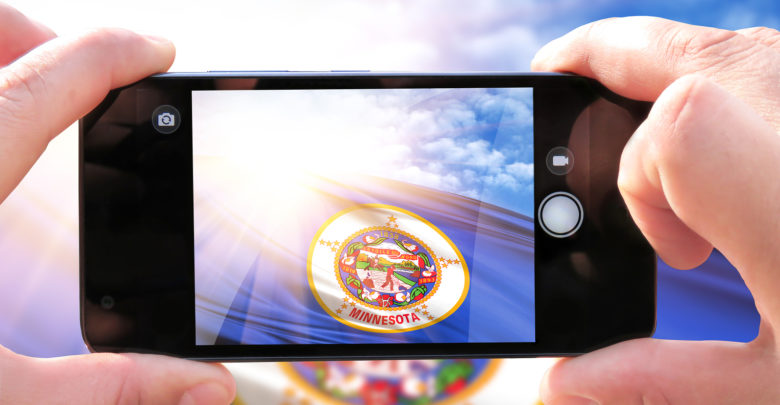 Minnesota became the 32nd state to join the United States on May 11, 1858. It's called the "Land of 10,000 Lakes," but truth be told, Minnesota boasts far more than only 10,000 lakes! More than 5.6 million people make their homes in Minnesota. It's the only state to require that any U. S. flag sold within its borders be manufactured in the states, and if you think that's unique, here's a list of six more things that make Minnesota just a bit different from the other 49 states.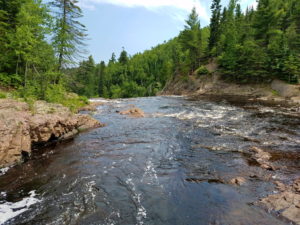 Lots of water. No, we mean LOTS of water
The earth's equator runs a distance of 24,901 miles. How does that relate to Minnesota? Well, there are so many miles of rivers in Minnesota that if they were laid end-to-end, they could wrap around the equator nearly 3 times. There are 69,200 miles of rivers and streams in Minnesota. There are also 13,136,300 acres of surface water in the state as well. That's more than all the land in New Jersey and Hawaii combined. A plethora of rivers, streams and lakes—that's what you'll find in the state of Minnesota.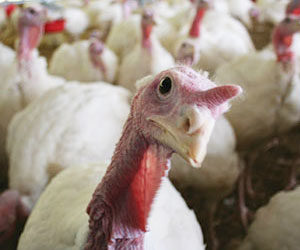 There are also lots of turkeys produced in Minnesota.
The state of Minnesota produces millions of turkeys annually. In fact, 45 million turkeys come from the Land of 10,000 Lakes. That's more than the population of the state of California.
The business of producing turkeys has had a huge impact on businesses in the state of Minnesota. Millions of dollars' worth of soybeans and corn becomes feed for turkeys. There are seven meat processing plants are located in the state and produce more than 1.2 billion pounds of turkey each year, providing thousands of jobs to Minnesotans as well. Jennie-O Turkey, the second-largest turkey processing company in the world, has its headquarters in Willmar, Minnesota. It was founded by Earl B. Olson in 1949. Olson named the company after his daughter Jennifer. Other turkey processing companies in the state include Turkey Valley Farms and Northern Pride, Inc.
Minnesota is also home to one of the largest turkey hatcheries in the world. Willmar Poultry and Egg Company was formed in 1945, and over the years, through mergers and acquisitions, the company grew and changed to become Select Genetics, which produces 48 percent of the turkey poults (baby turkeys) in the United States—137 million each year.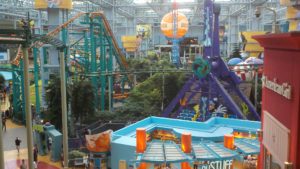 The Mall of America
Minnesota's Mall of America is located in the city of Bloomington. It's so large, 32 Boeing 747 jets can fit inside it. But instead of Boeing 747s, the Mall of America is full of shops, restaurants, attractions and more. There are more than 520 stores at the mall, as well as restaurants to suit every palette. There are fast food outlets, coffee and tea shops, full-service restaurants and other eateries located at the South Street Dining Area on Level 3 of the mall and at the Culinary on North addition located on Level 3.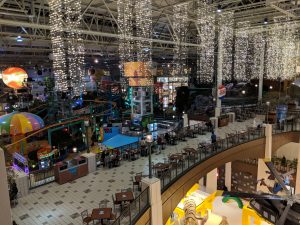 Exciting family attractions at the Mall of America include the Crayola Experience, Sea Life Minnesota Aquarium and Nickelodeon Universe. The Crayola Experience is creative fun for the whole family, while Sea Life Aquarium boasts 1.3 million gallons of water and thousands of sea animals. Nickelodeon Universe is fun for kids (and kids at heart) of all ages, with meet-and-greets with Nickelodeon characters, unique retail shops and super thrilling rides—all right there at the Mall of America. For information about all there is to see, do and taste at the Mall of America, visit www.mallofamerica.com.
Strange laws and kooky ordinances
If you thought the laws in your state were funny, silly, ridiculous or just plain pointless, you might be surprised to learn about some of the laws on the books in Minnesota. A few of them make us wonder what on earth must have preceded their legislation. For example, in Minnesota, hitchhiking is illegal. (Okay, so that one makes sense.) But it's also illegal to land any aircraft, hot air balloon, parachute or hang glider on park property in Minnesota—we see the value of prohibiting the landing of an Airbus 380, but a hang glider?
It is also illegal to operate a vehicle with wheels or tires that deposit mud, dirt, sticky substances, etc. The law also says that pedestrians may not use alleyways if they intend to be, themselves, thru traffic. In other words, Minnesotans don't like shortcuts, we suppose. It is also stated in Minnesota law that no person may be charged with, or convicted of, public drunkenness. Men on motorcycles are required to wear shirts (by law), no animals are allowed to sleep inside bakeries, and you're a criminal if you tease skunks.
It is illegal to eat hamburgers on Sundays, and kids under the age of 12 may not use the telephone without parental supervision. It's also illegal to conceal your identity with a robe, mask or disguise if you are in public. That is, unless it's for entertainment, weather protection or medical treatment. And here's one we can really get behind: in Minnesota, mosquitoes have been officially and legally declared a public nuisance. Yeah, we can agree with that one.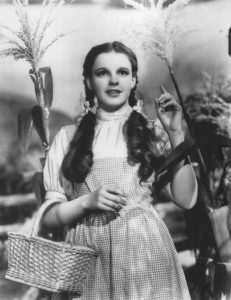 Celebrities, Actors and otherwise Famous Minnesotans
Several famous people made their debuts as babies born in Minnesota. Actors Chris Pratt, Sean William Scott and Peter Graves were born here, as were actresses Judy Garland, Winona Ryder, Lea Thompson, Jessica Biel, Jessica Lange and Mrs. Cunningham herself, actress Marion Ross. Singers Prince and Bob Dylan were originally Minnesotans, as were writers F. Scott Fitzgerald and Sinclair Lewis. John Madden is a native Minnesotan, and so is the 42nd Vice President of our great country, Walter Mondale.