Connecticut
Book It to the Nutmeg State
5 Great Spots Most People Overlook in Connecticut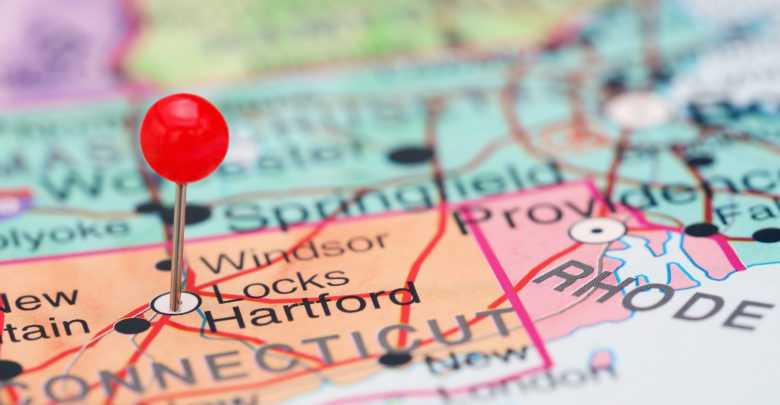 Connecticut's official nickname is "The Constitution State", due to its early adoption of the "first written constitution" in history.  It is also known as "The Nutmeg State" because early settlers were purported to have carved and sold wooden versions of the seeded spice.  However, if the following list is any indication, Connecticut could also add "The Book State" to its list of alternate monikers.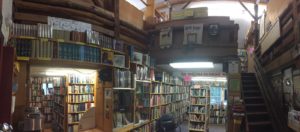 1. The Book Barn
The Book Barn is actually more like a compound, featuring a set of buildings spread out along Route 156 in Niantic, which collectively house more than 500,000 books with new volumes being added each day.  To help guests navigate their way through the property, an information booth can be found at the entrance to the main building, as well as a brochure that serves as a guide to help locate whatever form of the written word your heart may desire.  The site is often the last bastion for hard-to-find books, which has made this a go-to destination for dedicated bibliophiles on the hunt for treasured relics.  As a buyer and seller of used books, its collection is constantly changing and repeat visitors make up a large chunk of the Barn's business.  Each day, guests looking to unload pieces of their own personal collections can line up outside the Main Barn, where deals can often be struck, depending on the condition of the materials as well as how likely they are to sell.  Donations are also accepted, though this does not include books that have been declined for purchase.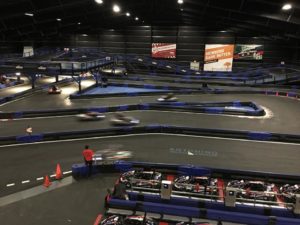 2. Supercharged
This indoor speed center in Montville takes go-kart racing to a whole new level.  Literally.  Housed within a 110,000-square foot facility, Supercharged features a pair of multi-level tracks that allow drivers to push the pedal to the metal as they navigate their way around these serpentine circuits at speeds of up to 45 miles per hour!  The Coca-Cola Speedway and Antonino Auto Group Raceway each span a quarter-mile in length, with the latter track providing a more challenging experience for skilled speedsters.  Each Thursday, the two tracks are combined to form the Supertrack – said to be the longest multi-level go-kart track in the world at a half-mile from start to finish line.  Both driving levels offered (Pro Heat and Semi-Pro Heat) require drivers to be 58 inches in height and a variety of packages are available for purchase, from single races to the more economically advantageous five-race bundle.  The adrenaline rush gained from these energized autos is enhanced by the fact that each of the all-electric karts produce zero emissions, making this indoor experience completely fume-free and providing for a more enjoyable outing both while racing and while paying a visit to the Boost Bar & Grille, which serves a variety of snacks, pub fare, and adult beverages.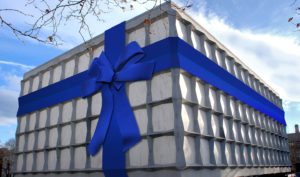 3. Beinecke Rare Book and Manuscript Library
Located in New Haven, this Yale-affiliated library was established as a gift from the Beinecke family (a trio of the prestigious school's alumni) yet remains independent of the university.  The recently-renovated six-story building is home to more than one million tomes, which primarily includes rare books and early drafts of manuscripts among its extensive literary archive.  The 1742 Library of Yale College greets visitors as they enter and boasts some of the earliest books ever printed in the West as well as the first books housed in Yale's original library.  Some of the more renowned items in the library's vast assemblage include the Betsy Beinecke Shirley Collection of American Children's Literature and the James Weldon Johnson Memorial Collection of African American Arts and Letters.  Thousands of ancient papyri, maps, and photographs can also be found within the annals of this highly-regarded research center, which receives approximately 10,000 visitors each year.  Originally intended as a repository for materials produced prior to the 1900s, today the library also includes modern works by living authors.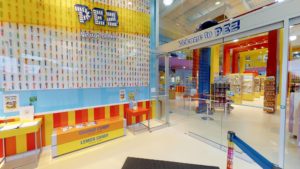 4. PEZ Visitor Center
At more than 4,000 square feet, the PEZ Visitor Center in Orange is home to the largest collection of PEZ memorabilia on the planet.  The iconic candy was first introduced in 1927 and today has become one of the most recognizable (not to mention collectible) brands in the world.  This veritable museum showcases thousands of the handheld candy dispensers, from those that celebrate pop culture and sports to animals and wacky fruit faces.  Numerous displays highlight the brand's evolution throughout the years, featuring vintage promotional materials and vending machines as well as the world's largest PEZ dispenser, which greets visitors at the entrance.  The visitor center, which is housed in the same facility as the company's corporate headquarters, also boasts a viewing area where guests can observe the manufacturing process.  Other unique exhibits include a PEZ-themed motorcycle crafted by Orange County Choppers, themed games, and a retail shop for visitors to stock up on their favorite candy and its indelible pop-up dispensers.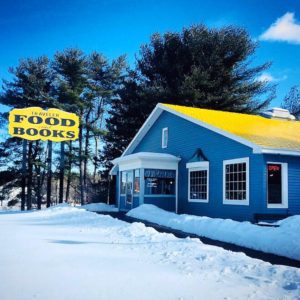 5. Traveler Restaurant
If you were to judge a book by its cover, this roadside restaurant in Union may not appear to be anything special.  However, books are exactly what make this down-home dining experience truly unique.  In addition to a menu that includes comfort foods and regional fish fare, the hook of this small town eatery is that it offers each diner a trio of books with their meal.  A tradition that was started by original owner Marty Doyle, a devoted enthusiast of the written word, as a means to trim the fat from his own personal collection, these days the diner (which changed owners in 1993) is largely dependent upon donations from libraries and private parties.  While you're enjoying your clam chowder or Thanksgiving wrap – which is packed with turkey, stuffing, and cranberry sauce – you can peruse the bookshelves that line the walls and narrow down which selections you'll be taking home in your doggie bag.  It is estimated that the restaurant doles out anywhere from 1,000 to 2,000 books to hungry patrons each week.  And if three books aren't enough, there is also a used bookstore located downstairs, in what is appropriately-named The Book Cellar.