Louisiana
Here's Your 5-Day Plan for South Louisiana
Some of the most unique sights in the state
Traveling in South Louisiana is like going to another country but you don't need a passport. You will find interesting people, otherworldly landscapes and a history truly unique to those who call the area home. On this trip, take your time to see the highlights listed, but with every adventure, make the spontaneous stop; it may be your most memorable.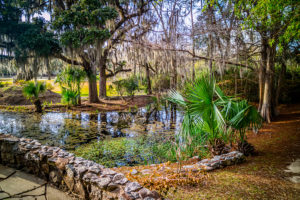 Day One: Avery Island
Some like it hot, especially hot if you're on Avery Island, home of Tabasco. Avery Island is a great place to start out your Louisiana vacation so you can learn a bit of history and know the proper condiment that should dress your table.
While on the island, you can venture off on a 10-stop, self-guided tour that will take you through the Tabasco museum, pepper greenhouse, barrel warehouse, blending and bottling, Avery Island conservation, salt mine info and, of course, there is a country store and the 1868! Restaurant.
The Jungle Garden tour is a delight for the naturalist. There are plenty of flowers, such as azaleas, camellias and bamboo, along with birds to spot. You'll also find alligators, deer and snowy egrets. It's a world of its own.
If you'd rather put the pepper sauce to good use, try your hand at cooking while you're there with the Tabasco culinary course. You'll learn to cook the Acadiana Region's cuisine and top it off with a Bloody Mary flight. It's a unique way to spend your day on Avery Island!
Tickets for the tours and culinary experiences are all available online.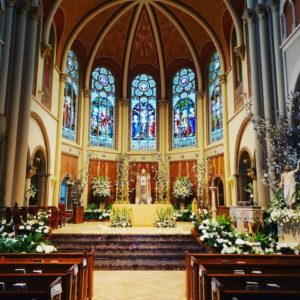 Day Two: Lafayette
Downtown Lafayette has a lot to offer on your tour. One of the shining gems is the Cathedral of St. John the Evangelist. The beautiful Dutch Romanesque Revival church was built in the early 20th century and it continues as an active parish. Tours of the cathedral, along with its stained glass windows produced in Munich, oil paintings and Casavant Frères organ are sights to behold. Docent-led tours are available, plus you can book online. Check the cathedral's website for tour opportunities and schedules.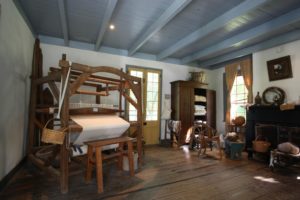 Vermillionville is one of the best representations of an early Acadian village with its use of structures from the late 1700s through the late 1800s. Within the seven historic homes on the 23-acre living history village are local artisans demonstrating the crafts of the area's early settlers and folklife of its cultures, including Native American, Creole, African and Acadian. Be sure to visit La Chappelle Des Attakapas, which is a reproduction of a Catholic church, the only legal religion prior to the Louisiana Purchase. Within the church you will learn how white men, free men of color and slaves worshipped together. Rosary making demonstrations are periodically done within the church, too.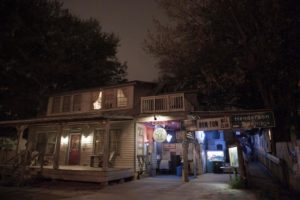 Consistently voted as one of the best bars around, the Blue Moon Saloon is the place where locals, politicians and travelers collide. Enjoy local flavor, great music, including Cajun, drinks and, if the spirit moves you, a bit of dancing after your long day.
What is most convenient staying the night at the adjoining Blue Moon Guesthouse. The house was moved from downtown Lafayette in 1900 to its current location using mules and logs. In the years since, it has served as a family home, a flower shop and now a guesthouse. The Blue Moon experience is quintessential Lafayette.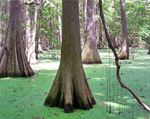 Day Three: Atchafalaya National Wildlife Refuge
You would miss out if you didn't take time to fish while on your road trip. Between Lafayette and Baton Rouge is the Atchafalaya National Wildlife Refuge. This area conserves more than 15,000 acres of the lower Mississippi alluvial bottomland hardwood forest and bald cypress-tupelo swamp habitats. You'll also discover a mix of bayous, oxbow lakes, sloughs, and swamps. This unique habitat welcomes a wide range of species, especially waterfowl and other migratory birds.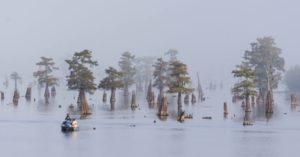 Here you can fish for largemouth bass, white and black crappie, bluegill, warmouth, red ear sunfish and channel catfish. Of course, you want to be sure you are legal while fishing, so don't forget to pick up a fishing license. It is inexpensive for a one-day permit and you can purchase it online. Visit Louisiana Wildlife & Fisheries for all up-to-date information on licenses and regulations. Know the rules before you go!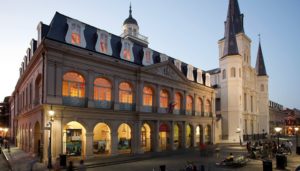 Day Four: Baton Rouge
If you want to know what makes Louisiana one of the most culturally unique places in the world, drop by the Louisiana State Museum. Here you'll learn how the French, Spanish and British made their mark on the state as well as how the enslaved Africans and Acadians from Nova Scotia shaped today's Louisiana culture. From industry to river life and slave markets to music, this is a well-rounded look at the making of Louisiana.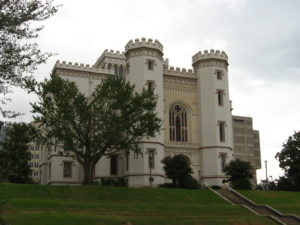 Is it a castle or a church? It is neither. Louisiana's Old State Capitol Building is a museum free to the public that showcases its gothic architecture. The jaw-dropping cast iron spiral staircase and stained glass dome are worth the visit alone. The exhibits within tell the story of Louisiana and its storied legislative past, including its role in the Civil War, the movers and shakers who made the state and you may even run into the building's ghost. Anything is possible …
For the kid or kid at heart, you can see all things creepy crawly and waterfowl, too, at Bluebonnet Swamp Nature Center. Inside the exhibit building you will find live animal displays and touch tables featuring snakeskins, feathers and more for the kids. Outside, spot wildlife on the two-miles of gravel and boardwalk trails. It's a fun way to experience the swamp without needing a canoe or rubber boots.
Before you leave Baton Rouge, stop by Parrain's Seafood Restaurant, one of the best spots in the state for Cajun food. Load up on po-boys stuffed with fried catfish, shrimp or oysters, gumbo and turtle soup, and don't miss the etouffee and tails. Yum!

Day Five: Oak Alley Plantation
To round out your five-day journey, a lazy stroll down Oak Alley is in order. The Oak Alley Plantation is one of the most picturesque places to visit in Louisiana. Tour the Big House, learn about the sugar plantation, the enslaved people who worked the grounds, life after emancipation, and be sure to pop in the blacksmith shop and Civil War tent.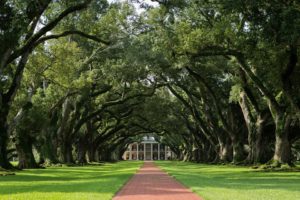 You'll also want to come hungry and possibly end sleepy. The Oak Alley Plantation Restaurant & Inn will take care of all your needs. The restaurant offers great Cajun and Creole cuisine, while the inn is the perfect hideaway with its private cottages for an overnight stay.
No matter how many days you spend in South Louisiana, you're sure to find a fun and exciting mix of people, history, and culture.