Ohio
These Are the Cool Places You Need to Experience in Ohio
Explore the beauty and fun of our state at these locations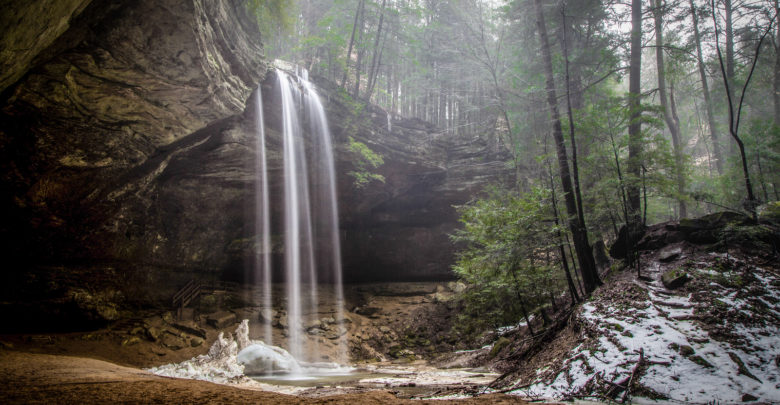 Ohio is a wonderful state to travel through as it is home to bustling cities including Cincinnati, Cleveland, and Columbus which are filled with museums, attractions, and more as well as natural beauty including the shores of Lake Erie and a popular National Park. With so many things to do while traveling in Ohio, it can be hard to narrow down the list to the absolute must-see experiences. From big thrills and history to natural beauty and wildlife, these are places in Ohio that any traveler should plan on seeing this year!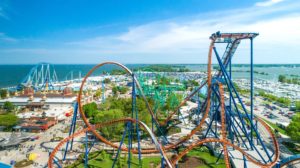 Cedar Point
Thrill-seekers traveling through Ohio absolutely must visit the town of Sandusky just outside of Cleveland on the shores of Lake Erie to experience an unforgettable theme park that has been dubbed the "Roller Coaster Capital of the World." Cedar Point is celebrating one hundred and fifty years in 2020 and is home to eighteen amazing roller coasters that have set all sorts of world records over the years.

Visitors can ride Steel Vengeance which is the tallest, fastest, and longest hybrid roller coaster in the world, Top Thrill Dragster which tops out at one hundred and twenty miles an hour, and Rougarou which is floorless and drops riders nearly one hundred and forty feet at top speeds. While Cedar Point is known for its roller coasters, it is also home to family-friendly rides including Antique Cars, Giant Wheel, and Kiddy Kingdom Carousel, making it the perfect destination for families to enjoy in Ohio.
Cuyahoga Valley National Park
The town of Brecksville, Ohio is home to a beautiful National Park that offers up an array of outdoor activities for visitors to enjoy. Cuyahoga Valley National Park is situated just outside of Cleveland and is centered around the Cuyahoga River which over time has created a natural valley filled with forests, farmland, and natural habitats. Visitors to the National Park can explore over one hundred and twenty-five miles of hiking trails as well as popular locations including Brandywine Falls, Beaver Marsh, the Ohio and Erie Canal Towpath Trail, Blue Hen Falls, and The Ledges. In addition to the trails, Cuyahoga Valley National Park also offers up biking, river tubing, canoeing, camping, and much more making it a fantastic place to enjoy year-round.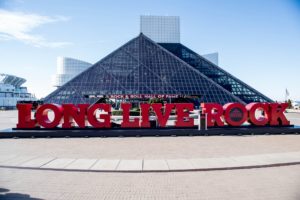 Rock & Roll Hall of Fame
Cleveland, Ohio is home to one of the most popular museums in all of the United States that music lovers of all ages can enjoy. The Rock & Roll Hall of Fame officially opened in 1995 and features a mission to engage, teach, and inspire all visitors to love and appreciate music of all genres and forms. The museum is home to permanent exhibits including Woodstock at 50, Cities and Sounds, Elvis, Play It Loud: The Instruments of Rock & Roll, The Music of Cleveland and the Midwest, and Legends of Rock and Roll. Visitors can also further immerse themselves in the experience by creating their own music in The Garage and catching a film in the Foster Theater. In addition to the exhibits, the Rock & Roll Hall of Fame also hosts live music many nights each week, making it a great location to spend an entire day at while enjoying the city of Cleveland!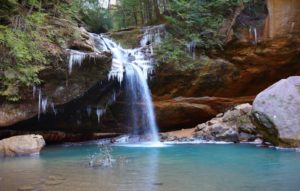 Hocking Hills State Park
Logan, Ohio is home to a state park that boasts over nine thousand acres of natural beauty and wildlife for travelers to enjoy. Hocking Hills State Park is well known for its sandstone cliffs and waterfalls that were formed millions of years ago by a river that emptied into a sea where Ohio is now located. Since there are so many cliffs in the park, it is a popular destination for visitors to go both rock climbing and rappelling and a designated area spanning nearly one hundred acres is set up for the activities. In addition, Hocking Hills State Park also features hunting and fishing opportunities as well as a unique mix of northern and southern plant species which offers up a stunning landscape. With outdoor activities and natural beauty, Hocking Hills State Park is a must-see location in Ohio.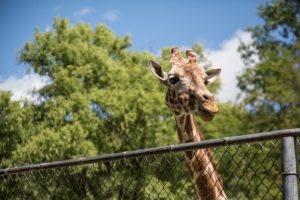 Columbus Zoo and Aquarium
The city of Columbus is home to an incredible attraction that welcomes visitors year-round to learn about species from all over the world. The Columbus Zoo and Aquarium has been under the care of renowned director Jack Hanna since 1978 and has a strong dedication to conservation and raising awareness of wildlife around the world through education. The attraction is home to countless species of animals that can be observed in various exhibits and habitats including North America, Congo Expedition, Australia and the Islands, Heart of Africa, and Shores & Aquarium. The Columbus Zoo and Aquarium also features educational programs including summer camps and overnight camp-ins as well as special tours that take visitors behind the scenes.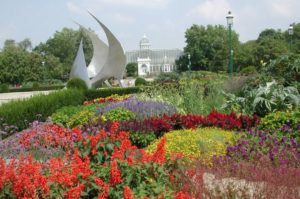 Franklin Park Conservatory and Botanical Gardens
Columbus, Ohio is also home to another wonderful attraction that showcases another side of nature. The Franklin Park Conservatory and Botanical Gardens first opened in 1895 when what is now known as the John F. Wolfe Palm House opened to the public. Steadily growing over the years, the location now features many different gardens, exhibits, and collections to explore spread throughout the beautiful grounds. Visitors to the Franklin Park Conservatory and Botanical Gardens can enjoy special exhibits such as Chihuly: Celebrating Nature & Chihuly Nights and Orchids as well as gardens and collections including the Conservatory, Light Raiment II, Community Garden Campus, and the Scotts Miracle-Gro Foundation Children's Garden. This beautiful location is a great place to spend a warm day in Columbus!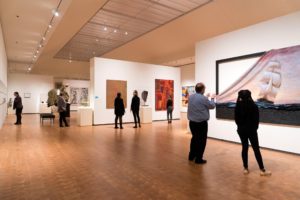 Toledo Museum of Art
Travelers exploring all that Ohio has to offer can head to the city of Toledo to enjoy a popular art museum that features countless works from across the globe. The Toledo Museum of Art was founded in 1901 and is a non-profit institution allowing visitors to enjoy world-class art for free. The museum's collection boasts over thirty thousand pieces of art in many different motifs including glass, sculpture, paintings, and more. In addition to the permanent collection, the Toledo Museum of Art features a rotation of exhibitions for visitors to enjoy such as Yayoi Kusama: Fireflies on the Water, Global Conversations: Art in Dialogue, "Everything is Rhythm": Mid-Century Art & Music, and ONE EACH: Still Lifes by Pissarro, Cezanne, Manet, & Friends. Visitors are sure to love checking out the wonderful Toledo Museum of Art and should also plan on exploring its campus as it features some beautiful locations and architecture!