New Hampshire
Check Out all the Art, History and Knowledge in New Hampshire
Museums across our fine state that should be on your list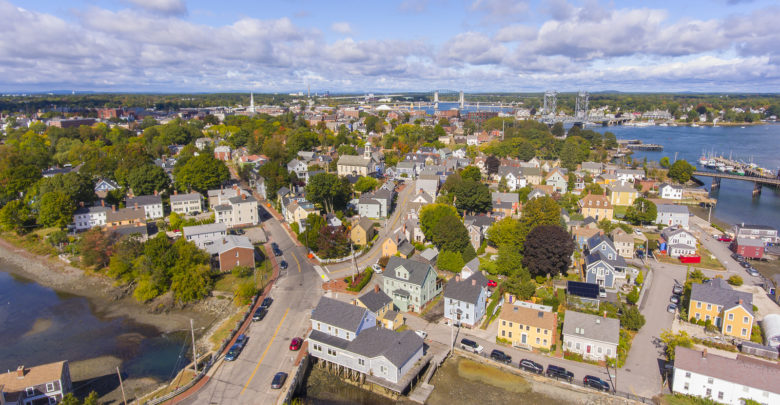 New Hampshire is a wonderful state to explore thanks to its location in New England that combines a small coastline, charming towns, lush forests, urban centers, and beautiful mountain ranges. With so much natural and manmade beauty to explore, New Hampshire is home to a rich history and culture that is celebrated through many museums across the entire state. From fine art and the history of a form of communication to weather observatories and more, there are plenty of amazing locations to enjoy. These are the museums in New Hampshire that should be visited when traveling through the state.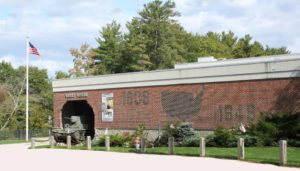 Wright Museum of World War II
The town of Wolfeboro, New Hampshire is home to a museum that delves into the history of a war that many Americans have direct ties to. The Wright Museum of World War II was founded in 1994 by David Wright with the goal of helping the public to both understand and appreciate the direct American contributions to World War II.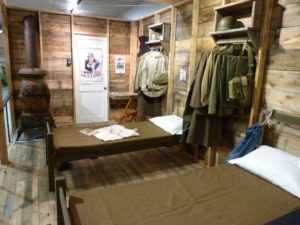 The collection at the museum features over fourteen thousand items that showcase the wide array of contributions that were made by Americans both at home and on the battlefronts. Special exhibits featured at the Wright Museum of World War II include Shapes by Conflict: Mementos of the WWII Era, Vietnam: The Real War Photographs from the Associated Press, and Memories of WWII Photographs from the Associated Press Archives. In addition to the exhibits, visitors to the museum can also enjoy special lecture series as well as a Family Day where military vehicles offer rides and there are games, live music, and more.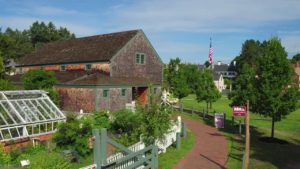 Strawbery Banke Museum
A wonderful museum where visitors can spend an entire day is located in Portsmouth, New Hampshire and combines both indoor and outdoor locations to bring history to life. The Strawbery Banke Museum spans over ten acres and features over thirty historic buildings designed to tell the story of over three hundred years of American History. Telling the story of a neighborhood's evolution over hundreds of years, visitors can tour buildings such as the Chase House, Pitt Tavern, Wheelwright House, and Cotton Tenant. Each building features costumed actors who bring the historic stories to life and those who explore all of the grounds can also check out beautiful gardens, orchards, live animals, and an ice skating rink in the winter months. With so much to explore and learn, visitors of all ages are sure to enjoy a day at the Strawbery Banke Museum.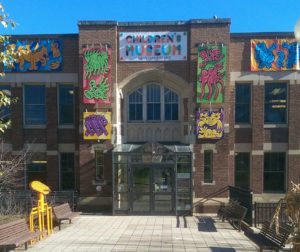 Children's Museum of New Hampshire
Travelers in New Hampshire with children should make a point to visit the city of Dover to enjoy an amazing museum tailored to promote learning and creative thinking through exploration and fun. The Children's Museum of New Hampshire features an extensive list of exhibits such as Dino Detective where children can be paleontologists and both dig for fossils as well as design landscapes to see how they interactive with dinosaur remains, the Coin Maze where coins can be dropped into a special slot and observed as they make their way through a maze, and Yellow Submarine where children can explore what it's like to travel underneath the waves and use sonar technology. Visitors to the Children's Museum of New Hampshire can also enjoy special science classes, summer camps, and events including mini-golfing, a food festival, and more. This hands-on and fun museum is the perfect location for families to enjoy while spending time in New Hampshire.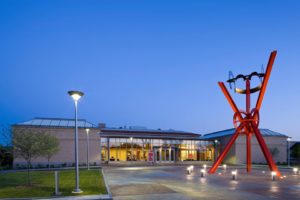 Currier Museum of Art
Art fans will love a beautiful museum located in the heart of Manchester, New Hampshire. The Currier Museum of Art began in 1915 with the death of Hannah Currier who estate was left to be established into the museum. Over the years, the museum continued to grow and now features countless works of art including paintings, sculptures, photographs, decorative arts, and more. Boasting works from renowned artists including Picasso, O'Keefe, and Monet, the Currier Museum of Art features exhibits including A Life Made in Art: Maud Briggs Knowlton, Open World: Video Games & Contemporary Art, Angels of Addictions, and Medieval to Metal: The Art and Evolution of the Guitar. Visitors to the museum can also enjoy daily public tours that last about one hour and showcase works from the permanent collection as well as an introduction to the special exhibits on display at a given time.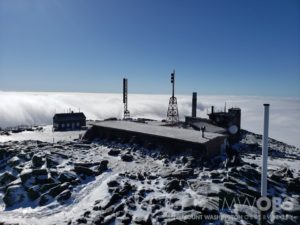 Mount Washington Observatory Weather Discovery Center
One of the most popular tourist locations in New Hampshire is the beautiful Mount Washington which rises from the White Mountains in the town of North Conway. Visitors can either hike or drive to the summit of Mount Washington and at the top there is a great museum that offers the chance to explore weather and the atmosphere. The Mount Washington Observatory Weather Discovery Center uses interactive sciences and exhibits to help visitors learn about the ecology, geology, and weather patterns of the area. Some interactive exhibits open to visitors at the museum include a wind room, sailboat pond, air cannon, and Snowcat Theater. With interactive elements and beautiful views of the surrounding area, a visit to the Mount Washington Observatory Weather Discovery Center is a must-do in North Conway!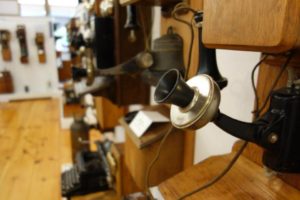 New Hampshire Telephone Museum
A museum in the town of Warner, New Hampshire celebrates the history of communication through an in-depth look at an item most visitors use daily. The New Hampshire Telephone Museum was founded by Alderic O. Violette who entered into the telephone business in 1946 after returning home from World War II. Over fifty years of his career, Violette collected countless items and artifacts and officially opened the museum in 2005 with a collection of over one thousand artifacts. Featuring in-depth exhibits such as Over There, Over Here and Oracles & Dragons & Apples! Oh My!, visitors to the New Hampshire Telephone Museum can also enjoy an interactive app connected to the museum as well as Gallery Games designed for the whole family and an Emoji Scavenger Hunt. This unique museum is open by appointment only in January and February, Tuesday through Saturday May through October, and specific days in the remaining months.