Massachusetts
Hiking Through the Beauty and History of Massachusetts
These five hikes are the perfect inspiration for outdoor lovers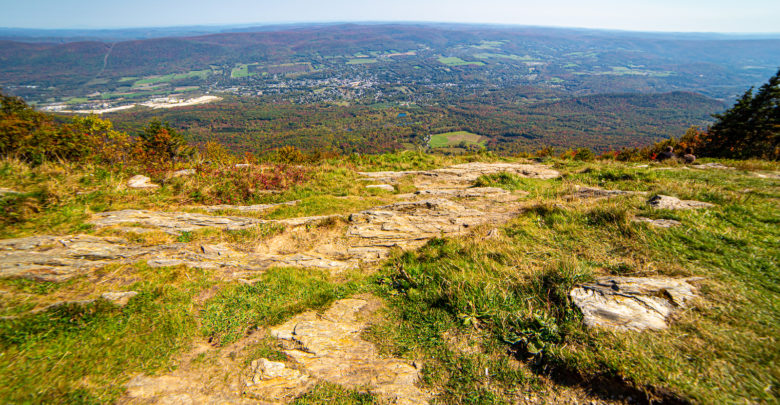 Massachusetts may be one of the smallest states in the nation, but that does not mean that it isn't packed with a beautiful and diverse landscape. In the eastern part of the state you will find the Atlantic Ocean, while just two and a half hours away to the west you will discover mountains. No matter where you are in the state, you are not far from a hiking trail. There are 1,876 of them! There is one important thing that you need to keep in mind if planning to hike in Massachusetts. The seasons can be fierce, with some hot, humid summer days, and dangerously low temperatures and snow possible in the winter months. Make sure you check the forecast before you head out, and it is a good idea to let someone know where you plan to hike. It is also smart to have a hiking partner whenever possible. If you are a lover of the outdoors, consider putting on a pair of sturdy hiking boots and checking out these Massachusetts trails.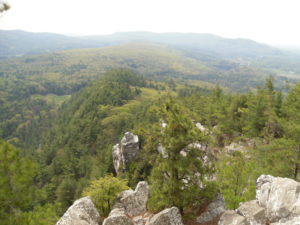 Monument Mountain
Located in Great Barrington, Monument Mountain has been drawing hikers for generations. It was a favorite hiking spot for authors Herman Melville, Nathaniel Hathorne, and Oliver Wendall Holmes. They would hike to Squaw Peak and discuss life in general. Take a left out of the parking lot for the Indian River Trail. That is 1.5 miles long. Indian River Trail dates back over 300 years, and used to be a wagon trail. If you take a right instead you'll be on the Hickory Trail. This is .83 miles long, and quite a bit harder. The two trails combine for the strenuous Squaw Peak Trail. You're then six-tenths of a mile from the top. From Squaw Peak you can see more of the Berkshire Mountains, as well as the Housatonic River Valley and the Catskill Mountains of New York.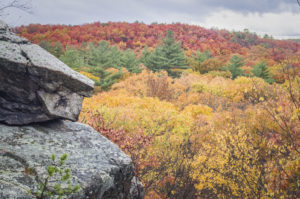 Blue Hills Reservation
You might not expect to find a peaceful place to hike ten minutes outside of Boston in Norfolk County, but Blue Hills Reservation is the perfect place to visit to get away from the hustle and bustle of one of the largest cities on the East Coast. Hiking is just one of the activities that is offered at this 7,000-acre state park. There are 125 miles of hiking trails. You will cover different types of terrain, including marshes and hills.
With so many miles of trails, it is suggested that you purchase a map before you begin your hike. The trails range from easy to challenging. Possibly the most difficult trail is Buck Hill Loop. It's about three and a half miles long, and you will have an incredible view of the whole reservation at the end. If you want an easier hike that will take less time, try Houghton's Pond Loop. It's about three-quarters of a mile long, and it's breathtaking when the fall foliage is at its peak. Blue Hills Reservation is where the First Day Hike tradition originated. It's a hike that is held annually on New Year's Day. First Day Hikes now take place all over the country.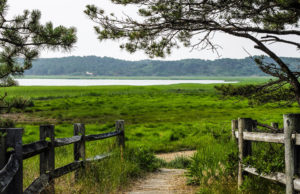 Great Island Trail
Cape Cod National Seashore has 13 trails that you can hike. The most difficult is Great Island Trail. Make sure you give yourself plenty of time, because it is easy to underestimate how long it will take. Great Island Trail is either 3.9 miles or 8.8 miles, depending on which loop you hike. If you choose the longer path there are four points of interest; Great Island Tavern Site, Great Beach Hill, Jeremy Point Overlook, and Jeremy Point. If you would like an even longer hike you can head out another 1.4 miles one way along the Jeremy Point sandbar. A good part of the time you'll be hiking on sand. Make sure that you check the tide before you go, because high tide can cover parts of the trail. Great Island Trail is considered by many to be one of the best seaside trails in the United States.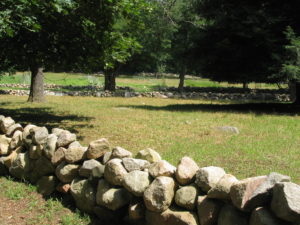 Battle Road Trail
History and exercise combine on Battle Road Trail. The American Revolutionary War began in Lexington and Concord, and Battle Road Trail takes you between the two. The trail is an easy walk, and it is about five miles one way. It is maintained so that it replicates what the landscape might have looked like back in Colonial Days. Battle Road is part of where Paul Revere rode on that fateful night, warning others that the British were coming. Battle Road Trail is located in Minute Man National Historical Park, and you can't help but get caught up in the history. After all, this is where the nation was born. Make sure you also visit the Old North Bridge and the Minuteman Statue while you are there. They are both perfect places to see if you love the outdoors and history.
Mount Greylock
Back in the western part of Massachusetts you will find Mount Greylock. Like Monument Mountain, it is in Berkshire County, and this mountain also has a Herman Melville connection. Legend claims that Melville came up with the idea for Moby Dick while staring a Mount Greylock in the distance. At 3,489 feet, Mount Greylock is the highest point in the state of Massachusetts. At the top you'll find the Veterans War Memorial Tower, which dates back to 1933. You can drive to the top, but where is the fun in that? Mount Greylock State Reservation is a popular place to camp, and many of those campers will spend their days on over 70 miles of trails. The summit is large, so take the time to explore. If the weather is clear you will be able to see up to 90 miles in the distance. The view is into New Hampshire as well as New York. Those hiking the Appalachian Trail will cross over Mount Greylock, since the trail goes through the summit. The section of the Appalachian Trail that passes over Mount Greylock is about 14 miles long, and it is considered a difficult hike. Approximately 90 miles total of the trail pass through Massachusetts, but the Mount Greylock section could be the most famous part in the state.