Wisconsin
Fly Through This Fun & Scenic Wisconsin City
Everything there is to see and do in Oshkosh, by gosh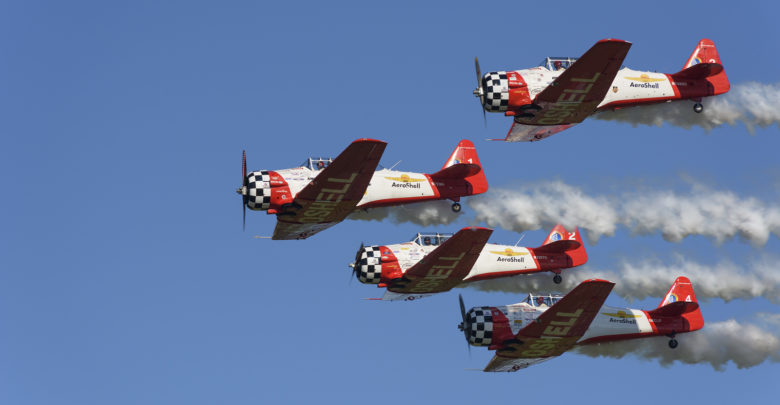 When most Americans hear "Oshkosh," many immediately think, "Oshkosh B'gosh." Yes, it is true that the popular clothing line got its start in Oshkosh, first as workwear for adults, then the popular denim overalls for kids. But Oshkosh is so much more, and the manufacturing of cute clothing has since moved out of the area. Sitting on Lake Winnebago, you'll find Oshkosh as the perfect spot to kick back for a few days while absorbing a bit of culture and history.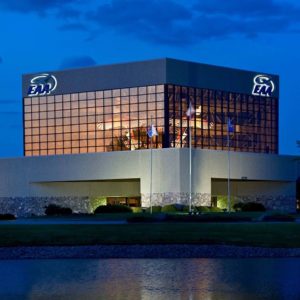 Day One: Fly High
Ask any aviation fanatic and they will tell you Oshkosh is the mecca for general aviation. Even if you're not a fanatic, the EAA Aviation Museum is well worth a visit. EAA stands for the Experimental Aviation Association and was established in Milwaukee. Initially created for those interested in building their own aircraft, the organization has expanded its mission to incorporate those interested in all types of aviation, including antiques, classics, warbirds, aerobatic aircraft, ultralights, helicopters, and contemporary manufactured aircraft.
The museum is a complete look at aviation history, past and present. Beyond the unique aircraft, like the Bugatti Model 100P racer, stories are told of the people. Be sure to check out the exhibit highlighting the Women Airforce Service Pilots (WASP) who served during World War II.

If you're in Oshkosh the last week of July, you're in for a real treat. The town's population swells because of EAA's AirVenture. This is a week of air shows, special exhibits, fly-ins from around the world, and everything in between. It is a family-friendly event and kids 18 and younger receive free admission in an effort to encourage aviation dreams for the next generation. It is worth a special trip.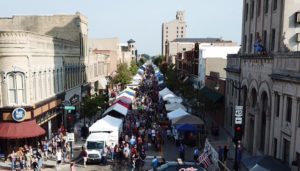 Day Two: Park It
First off, you need to visit the Oshkosh Farmers' Market to stock up on picnic worthy essentials, then head to Menominee Park for a day full of fun. Rent a pontoon to spend the day out on Lake Winnebago. If boating isn't your cup of tea, you'll find walking and biking trails throughout the park. Check out the park's free zoo, its amusement rides, paddleboats, a miniature train, kayak rentals and other lakeside fun.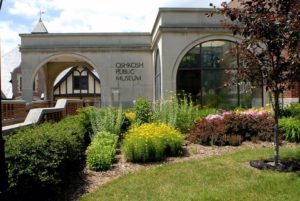 Day Three: Explore the Past and Present
The Oshkosh Public Museum is a cherished landmark, housed in the 1908 Sawyer home with Tiffany features, comprised of the Oshkosh and Lake Winnebago region's history. A permanent exhibit named People of the Waters explores life over the past 13,000 years. The museum also features temporary and traveling exhibits. Check the website for the latest news. Also be sure to check out the Apostles Clock that puts on a show full of music and movement every hour.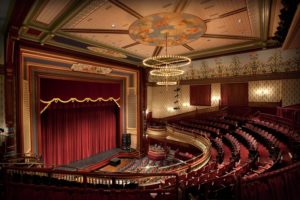 The Oshkosh Opera House is a beautiful piece of the city's past that is a gem for the city. The intimate interior is reminiscent of European performance halls and the acoustics have been compared to that of the Mormon Tabernacle in Salt Lake City. The 1883 structure, with its Roman influences and Queen Anne-style auditorium, is a working theater. Enjoy plays, classical performances, bands, comedy acts and more during your stay.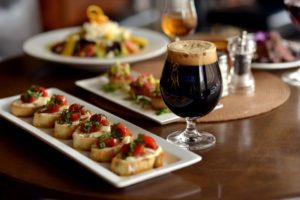 Stop in to Gardina's Kitchen & Bar before your theater performance. Whether you are hungry or thirsty, there is something unique for you to try. The pan-fried walleye and goat cheese salad are a couple of favorites. And don't forget the cheese board! You are in Wisconsin, after all.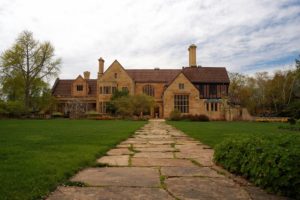 Day Four: Garden in Style
The Paine Art Center and Gardens is a particularly great way to relax in Oshkosh. Nathan Paine had a successful lumber mill in the area and he was married to Jessie Kimberly, whose father was co-founder of the paper mill and product company Kimberly-Clark. In 1925 the couple commissioned the construction of a Tudor-style country estate with the original intention to have it open to the public. Paine's business took a hit during the Great Depression and construction halted until 1946 when the Paines finalized their plans to incorporate the estate into a museum. Unfortunately, Nathan died the following year but his wife carried on, finishing the project and opening it to the public in 1948. Neither owner lived in the house, but Jessie did serve as the museum's president.
Thanks to the Paines' generosity, the people of Oshkosh enjoy historic architecture, one-of-a-kind collections of art and luscious gardens. Traveling art exhibits regularly make their way through The Paine. Check the website for complete information on gardens and collections.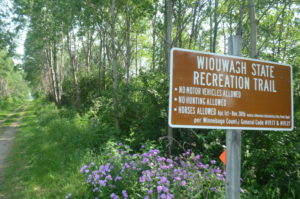 Day Five: Hike and Bike
Wisconsin is teeming with beauty and the Wiouwash Trail is perfect for a family. It sounds like a Native American name, but it is named after Winnebago, Outagamie, Waupaca and Shawano counties. Very creative!
An old railway path that is now paved, it doesn't have a lot of hills so it is perfect to bike with kids. Starting in Oshkosh, you can take the trail 22 miles north to Hortonville. You can even ski the trail in the winter! It is very outdoorsy and picturesque. Take a picnic to enjoy and don't forget the fishing rod. Just be sure you have your fishing license!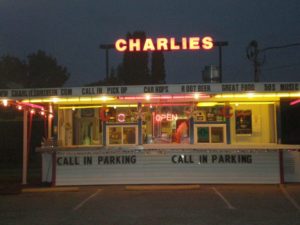 Once you make it to Hortonville, your prize awaits, which is Charlie's Drive-In. This family-owned drive-in has been serving up the best burgers, cheese curds and malts for more than 50 years! It is a blast from the past that is worth every biked mile.
There you have it. Oshkosh is more than children's overalls. It is aviation, lakes, fishing, history and grand mansions. Check it out for yourself. You'll love what the area has to offer!