Wisconsin
You'll Have a Great Time in Wisconsin Dells
11 summer see + do items this summer in the Dells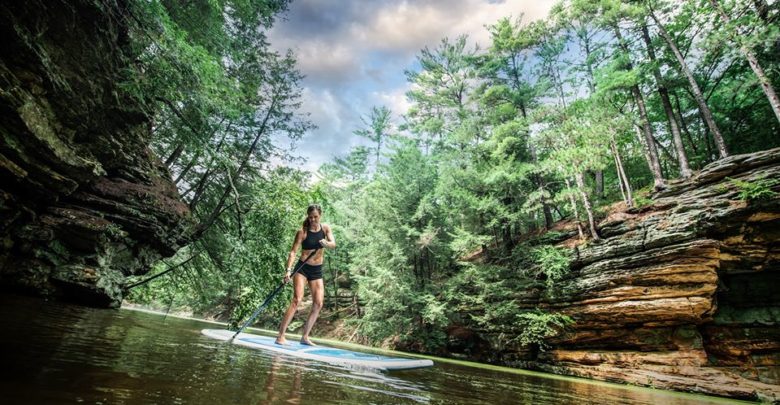 The Wisconsin Dells and the surrounding areas offer an enormous number of tourist attractions, making this one of the most popular places to take a vacation in the entire state, and even in the country. The number of water parks in this area is astounding, and many refer to the place as the "waterpark capital of the world".
That said, there are also plenty of museums, mini golf courses, amusement parks, and nature tours to fill in the gaps, so you certainly won't be feeling bored should you decide to visit. If anything, we'd say the most difficult thing about planning a trip to the Wisconsin Dells is actually deciding which things to do while there.
In order to help you choose, we've listed our top picks below.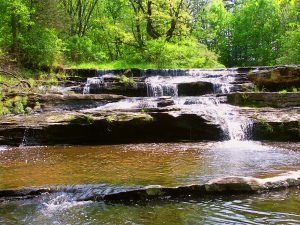 The Dells
Obviously, you must check out the Wisconsin Dells themselves. Wondering what in the world "dells" are? Well, the word comes from the French word "dalles", which means "slab-like rocks" and refers to a gorge on the Wisconsin River.
The gorge features beautiful sandstone rock formations that are well worth seeing. We recommend doing this by boat, meaning a boat tour should be at the top of your to-do list when visiting the area.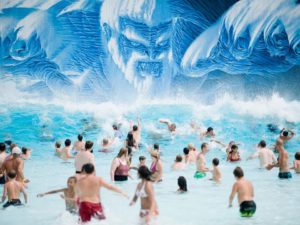 Mt. Olympus Water and Theme Park
Mt. Olympus Water and Theme park is actually a full-fledged resort. We don't recommend staying in the resort hotel, as it doesn't always offer the best experience. However, we can and do recommend visiting the water and amusement park, both of which are quite well done and tons of fun.
The property features both indoor and outdoor water parks, meaning you can enjoy the water no matter the weather. The indoor amusement park has a variety of kiddie rides, as well as bumper cars, rock climbing, and mini golf.
Outside you'll find rollercoasters, go-karts, more kiddie rides, a petting zoo, some serious thrill rides, and even some opportunities for skiing and snowboarding, should you visit in the winter.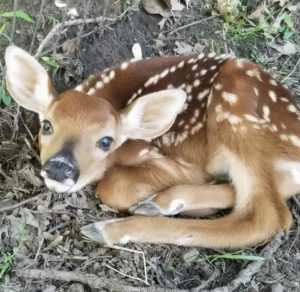 Wisconsin Deer Park
Wisconsin Deer Park is a 40-acre petting zoo featuring over 100 deer, as well as bison, elk, goats, llamas, horses, and more. Guests are welcome to pet the deer, and are even invited to feed them with food purchased from the park.
This is an awesome opportunity to get up close and personal with the local wildlife on your Dells vacation.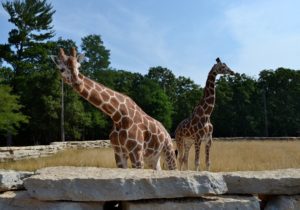 Timbavati Wildlife Park
Want to see even more animals? Timbavati Wildlife Park might be just the place for you.
This park is home to more exotic animals such as giraffes, monkeys, and tigers. The presentations here are fantastic and educational, and the safari train ride on the old train is well worthwhile. Lastly, we highly recommend visiting the animal nursery, where you can see all kinds of adorable baby animals.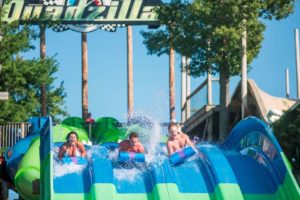 Noah's Ark Water Park
Are you a waterpark fanatic? If so, Noah's Ark Water Park is a must-visit. This park is the highest rated water park in the area. It's also the biggest park in the entire country, meaning you can easily fill a couple of days here.
Obviously, you will find a lazy river and wave pools, but you'll also find racing slides, giant snakes to slither down, family slides, and a surf simulator. The options are seemingly endless and are much more unique than attractions at any waterpark we've found yet.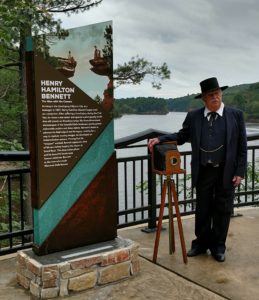 H. H. Bennett Studio
History buffs will adore H. H. Bennett Studio. This is a restored photography studio that now operates as a museum. The museum features all kinds of amazing exhibits that teach guests about the Bennett family, their business, and the history of photography in general.
All in all, this is a very well-done step back in time, and one that the whole family can enjoy together.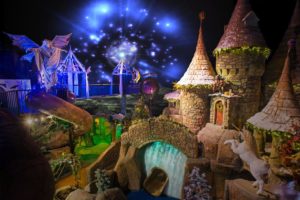 Wizard Quest
Speaking of attractions for the whole family, Wizard Quest is another option that fills that role quite nicely. This awesome maze requires guests to do some serious thinking in order to find their way through the maze and complete their quest.
The atmosphere here is absolutely incredible and really transports you to another land. Wizards and other magical creatures are around every corner, and the attention to detail is amazing.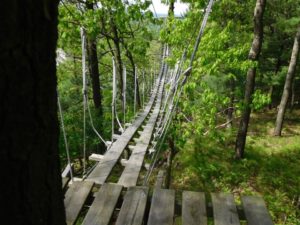 Vertical Illusions
You will, of course, want to spend some time outdoors during your vacation. While the boat tours and animal parks mentioned above are fine for this, those looking for a bit more adventure might want to turn to Vertical Illusions.
Vertical Illusions offers all kinds of awesome outdoor adventures including rock climbing, kayaking, and ziplining. You'll get to explore the Dells in a whole new way while gaining new skills and making some incredible memories to boot.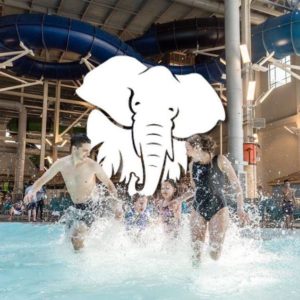 Kalahari Resorts Dells
Yes, we are going to suggest another water park. (We are still talking about the waterpark capital of the country, after all.) This park definitely earns its place in our lineup though, and we promise you won't be disappointed.
Kalahari Resorts Dells is a full-service, safari-themed resort that includes a hotel, an indoor waterpark, an outdoor waterpark, and an adventure park. Activity options include the typical slides and pools, escape rooms, a game room, and a few rides. Additionally, you'll have the opportunity to experience underwater virtual reality, take mermaid or shark swimming lessons, or learn to surf.
Tommy Bartlett Show
Want to be entertained? The Tommy Bartlett water-skiing show is just what you need. This show has been running for many years now, something that proves just how entertaining it truly is. The performance features water skiers, dirt bikes, and boats, along with some incredible stunts and some pretty fun comedy.
This show only runs in the summertime and is very popular. Therefore, you'll want to grab tickets in advance!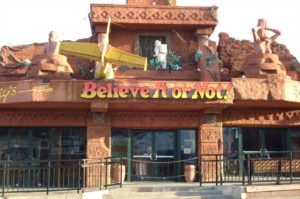 Ripley's Believe It or Not!
We've been to Ripley's Believe it or Not! locations all over the country, and every single one has been outstanding. The Dells location is right up there with the rest. There aren't many places where you can see shrunken heads and two-headed cows, but Ripley's always gives its visitors a chance to see the weird and unusual.
This is definitely a must-see if you haven't had a chance to visit other Ripley's locations in the past.