Alaska
Amazing Creatures in Breathtaking Settings: Alaska's Wildlife
The most incredible stops in AK for animal lovers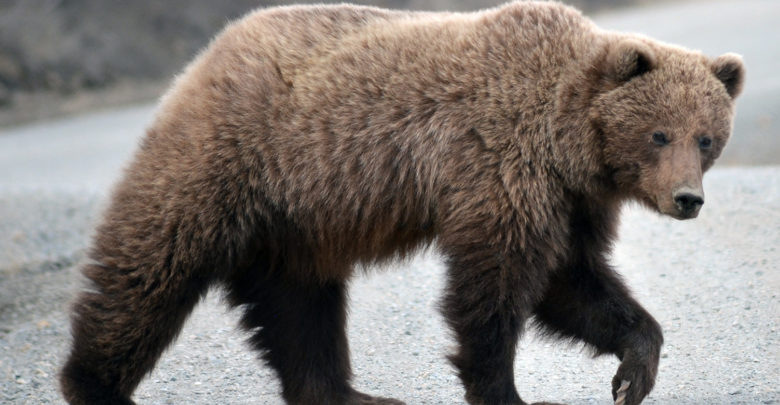 Alaska is undeniably beautiful. It's difficult to get to, so many go their whole lives without visiting, but it is well worth the trek. While you're there, it's impossible to not encounter at least one wild animal if you do the right excursions. These are the most incredible stops in Alaska for animal lovers.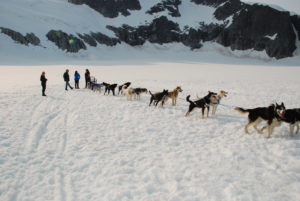 Dog Sledding in Juneau
If you visit Juneau, you can easily get on a tour through Alaska Shore Excursions to ride a helicopter to a glacier. On the glacier, you get to interact with and ride on the sled of Iditarod racing huskies. There are 160 Alaskan huskies who live on the glacier with their owners during the summertime to practice for the annual Iditarod race.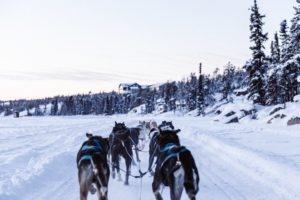 The journey begins at the cruise ship terminal in Juneau where you're transported via bus to the helipad in Mendenhall Valley. From there, you'll ride a helicopter up to the glacier, spend time with the huskies – you might even get to see puppies, ride on a dog sled pulled by huskies, and then ride the helicopter back down to the helipad where you'll be safely transported back to the city center of Juneau.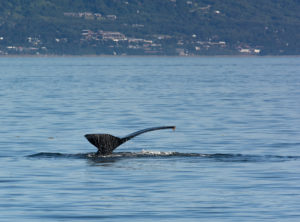 Whale Watching in Juneau
Go for a 2-hour whale-watching tour off the coast of Juneau. While you're enjoying the waters of the Inside Passage looking for whales, it will also be likely you'll encounter bald eagles, seals, sea lions, black bears, and brown bears. The most exciting whale to see is the humpback, but the orcas are equally beautiful. This tour offers plenty of photo opportunities, and light snacks and drinks will be provided. Be sure to bring layered clothing, a rain jacket, and comfortable shoes. If you're bringing a child under age 2, their entry is free.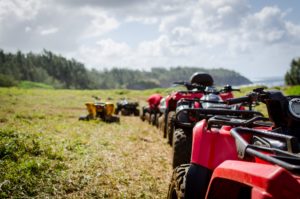 ATVing in Sitka
Hop on a boat to jet over to Tongass National Forest off the coast of Sitka, and you'll spend a few hours ATV-ing around Kruzof Island. During the tour, you're likely to see brown bears, Sitka Blacktail Deer, and bald eagles. On top of that, the natural scenery is absolutely beautiful and untouched by man. You're likely to spot salmon fishers, and when you make it to the beach, you'll see sea otters and sea lions lounging off the coast.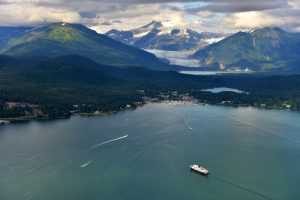 River Cruising in Skagway
This animal tour is a bit long, and includes a lot of transportation time, but the views are unparalleled. You'll start off this tour from the port in Skagway. From there you'll take a ferry over to Haines. The 45-minute long ferry ride offers views of surrounding mountains, open water, the forest, and potentially whales and bald eagles. From there, you'll deboard onto Haines and go to the Eagle Preserve on the island where you'll take a river boat around the preserve. During the river cruise, you're likely to see bald eagles, plenty of fish, moose, brown bears, and deer. The boat is uncovered, providing a perfect view of any nearby animals and great photo opportunities.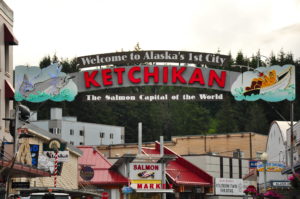 Fishing in Ketchikan
Go fishing in the waters off Ketchikan, a coastal town in Alaska. You'll be led on a charter by professional fishermen and fisherwomen who will coach you in catching your share of salmon, halibut, and other types of fish. After you've fished for a couple hours, you'll jet over to a nearby island to watch your expert fisherman or fisherwoman gut and slice the fish you just caught so you can eat it for lunch. Talk about earning your lunch!
Sight Seeing in Denali
You can take a guided tour through Denali Park Road during your visit to Alaska. On this tour, you'll have the chance to see wolves, moose, brown bears, sheep, and caribou. This 95 mile stretch is accessible only by buses which means there's not much traffic. The area is known to be the home of many of Alaska's moose, and it's one of the few places in Alaska that you'll have a chance of seeing the elusive wolves. If you're lucky, a curious animal may come right up to your bus.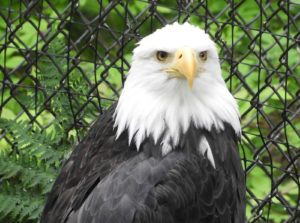 Wildlife Parks across Alaska
If you'd rather have an experience in which you're 100% guaranteed that you'll see an animal, you can always venture into Alaska's conservation centers, farms, or the zoo. The Alaska Wildlife Conservation Center is just an hour south of Anchorage. The animals there live in large, comfortable enclosures, and you can get up close and personal with them. At the Alaska Raptor Center in Sitka, you can see birds like eagles, owls, and falcons. At the Alaska Zoo in Anchorage, you'll wander through a wooded area where enclosures are scattered around. The enclosures are large, with lots of space between each, so the animals feel as though they're right at home. And finally, you can also visit Alaska's Reindeer Farm or Musk Ox Farm.